Mathematics Department
With courses in engineering, robotics and programming, in addition to traditional math subjects, Central Catholic takes a hands-on approach with students, encouraging them to use their math skills to solve real-world problems.
Central Catholic's prides itself on providing a well-rounded approach to mathematical learning, including teaching students the principles and tools of mathematics and logic. The Mathematics Department affords the opportunity to model real-world problems in business, science, engineering, economics, architecture, and other disciplines. In addition, the department seeks to encourage its students to think clearly, precisely, concisely, and with awareness that mathematics and science can help explain the workings of the known universe. Ultimately, the department hopes the exploration of the universe's marvelous complexities can lead to a sense of wonder and, in turn, to a greater appreciation of God's presence.
Advanced Placement courses in Statistics, Calculus and Computer Science and honors courses in Algebra, Geometry, Trigonometry and Computer Science afford the opportunity for high-achieving students to achieve their full potential.
2018-19 Mathematics Course Offerings:
Honors Algebra I
Advanced Algebra I
Algebra I
Honors Algebra II
Advanced Geometry
Algebra II
Honors Geometry
Honors Trig/Math Analysis
Advanced Algebra II
Geometry
AP Calculus
Honors Calculus
Trigonometry
Pre-Calculus
AP Statistics
Honors Introduction to Computer Science with Java
AP Computer Science
Probability and Statistics
Engineering I - Using Math to Engineer a Modern Society
Experiential Engineering
Principles of Robotics
Computer and Network Architecture
Algorithmic Thinking and Computer Programming Fundamentals
Computer Aided Design (CAD) and 3D Modeling
Computer Network Fundamentals
Engineering Design
CNC Programming
Should My Son Take Calculus in High School?
Use this flow chart from the Central Catholic Mathematics Department to track where your son should be based on his performance and knowledge.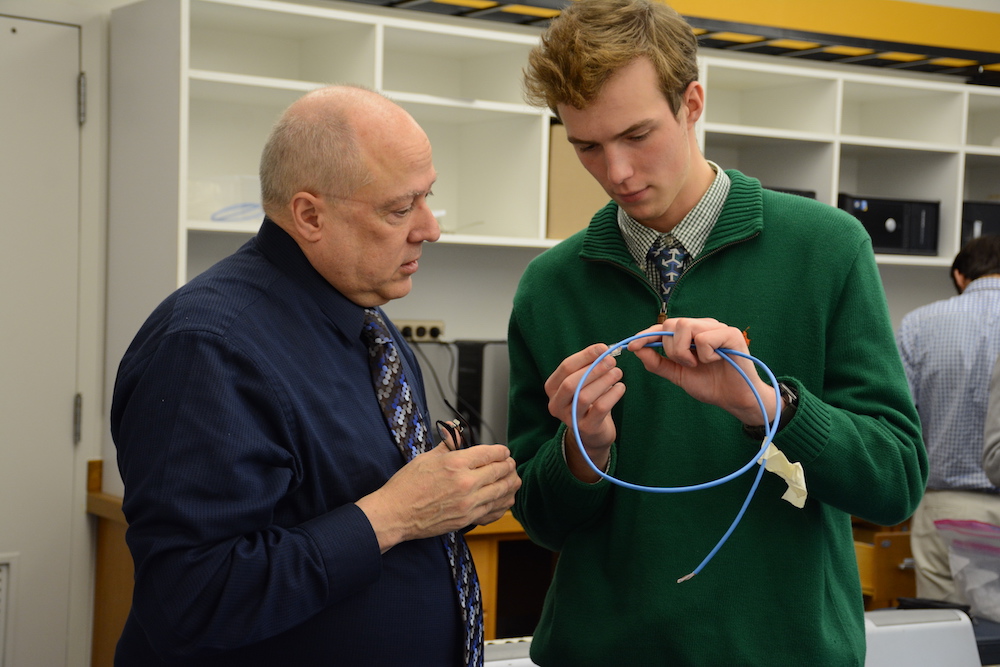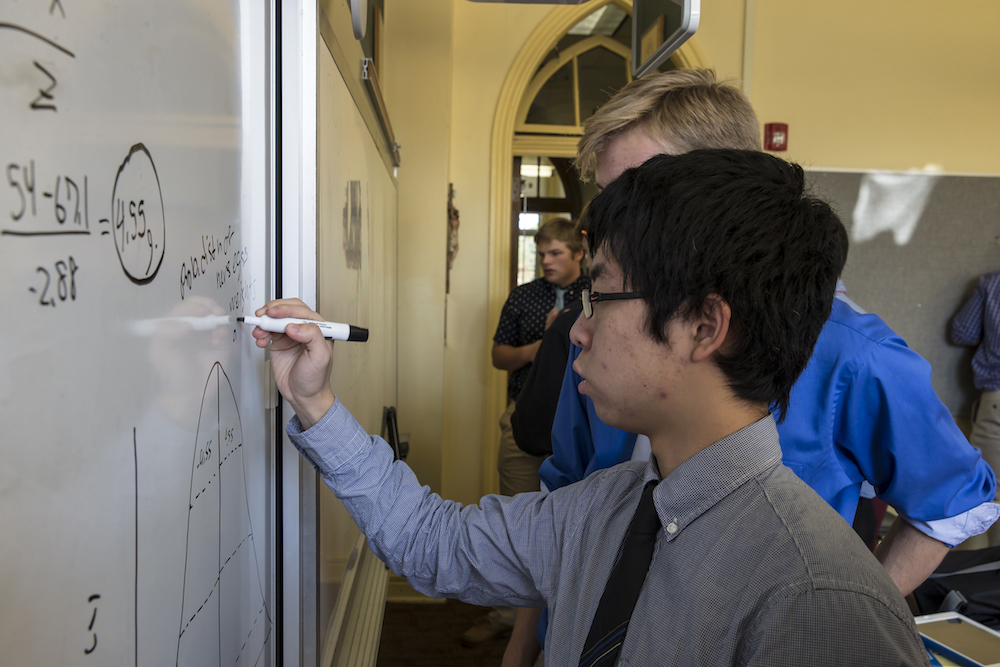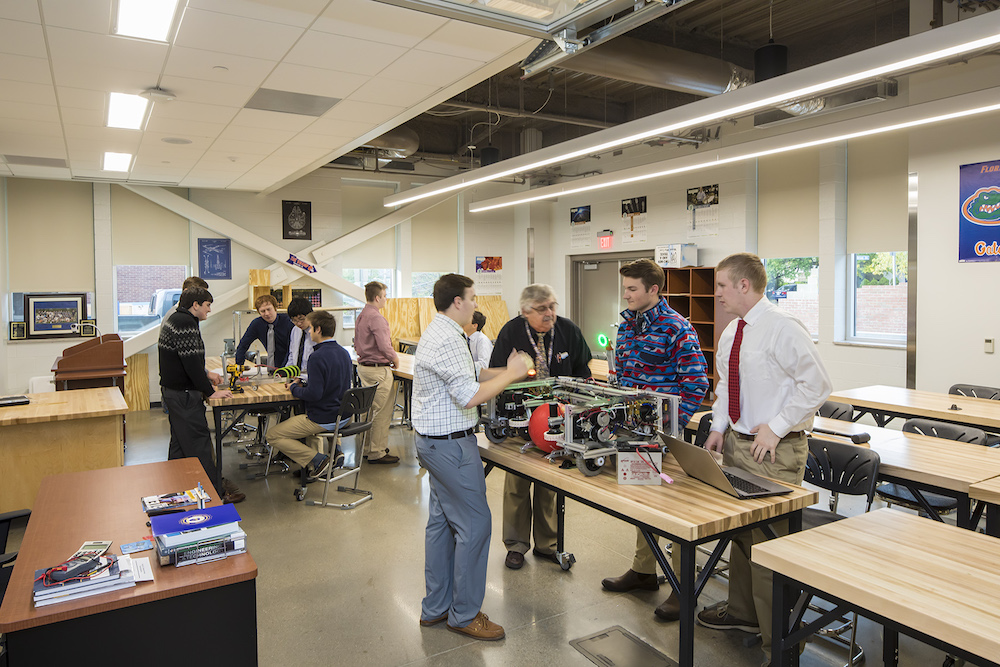 Many of our engineering and robotics courses take place in the new Zupancic Family STEM Center.