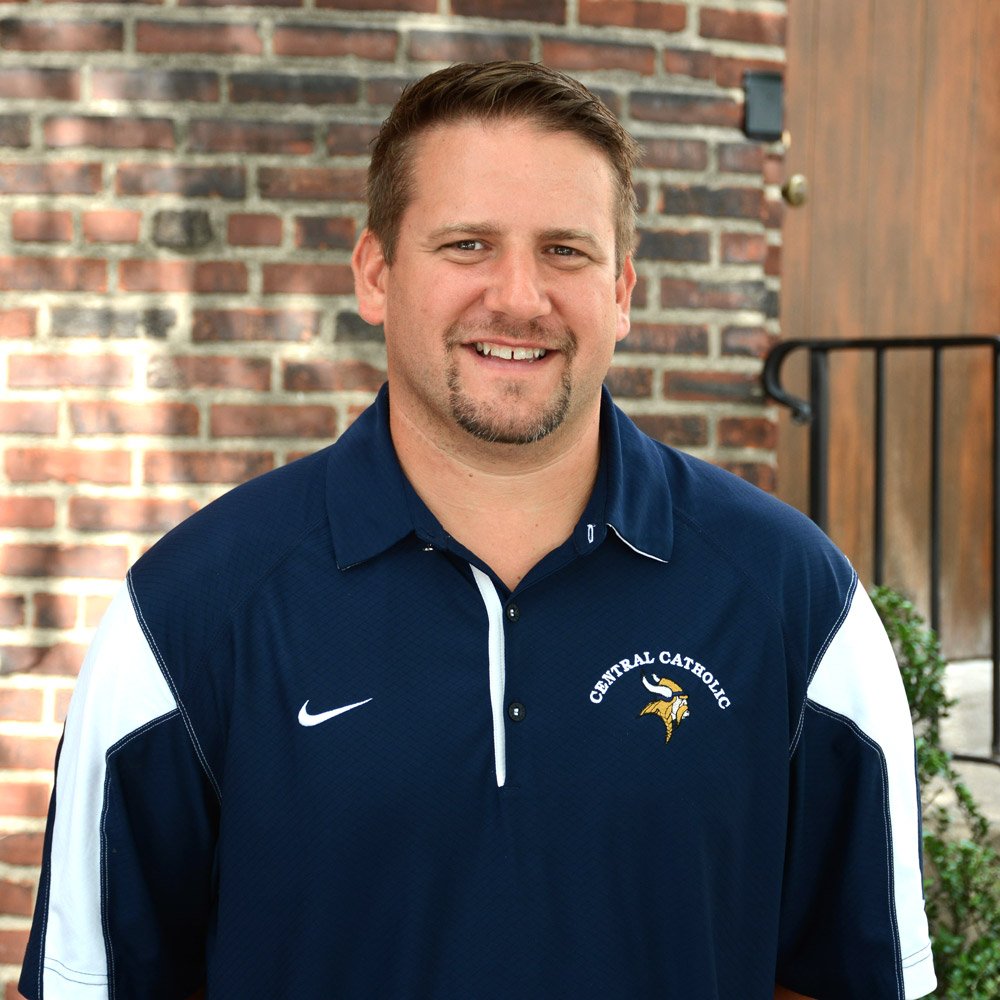 Mr. Sean Crummie,
'98
Year Hired: 2009
Universities attended, degrees obtained:
Yale University, Religious Studies, 2002
Carlow University, Masters Degree in Secondary Education, 2012
Honors, awards, or publications:
2002 Yale Basketball Stan Smith Senior Award
About Mr. Crummie:
Mr. Crummie first rejoined his alma mater in 2005 as a member the basketball coaching staff. His father, Chuck, who retired from teaching at Central in 2018, was the head basketball coach until 2019 and had assistant coaches that included Mr. Crummie, his brother Devin, who teaches English, and Mr. Stone. Since beginning his teaching career in 2009, Mr. Crummie has taught Geometry and Algebra, and has been a part of the intramural sports program. He played football and basketball during his time as a student at Central and was a member of the National Honor Society. Mr. Crummie lives in the Brighton Heights neighborhood in the City's Northside with his wife Lisa and their two children: Addison and Evan. He is a member of Christ of Savior Parish. Mr. Crummie is currently the head boys basketball coach at Cornell High School.