Basketball
The Central Catholic Basketball program provides an opportunity for student-athletes interested in basketball to improve their skills through inter-scholastic WPIAL and PIAA league competition and playoffs.
Students have the opportunity to compete on our basketball teams at the freshmen level, as well as on the junior varsity and varsity level. Game preparation consists of a rigorous practice schedule and pre-season weight training and conditioning, as well as off-season summer leagues and open-gyms. Competition is provided at the varsity, junior varsity, and freshman levels.
Players representing Central Catholic are expected to be exemplary in their discipline, dedication, and attitude. Hard work and team play are the foundation of the program's philosophy. The varsity program has achieved great success, making the WPIAL playoffs 12 times in the last 14 years, and the PIAA state playoffs 6 times. The team has averaged 19 wins a season, winning 70% of their games. The Vikings have appeared in numerous local and out-of-state tournaments, including the WPIAL and PIAA state finals.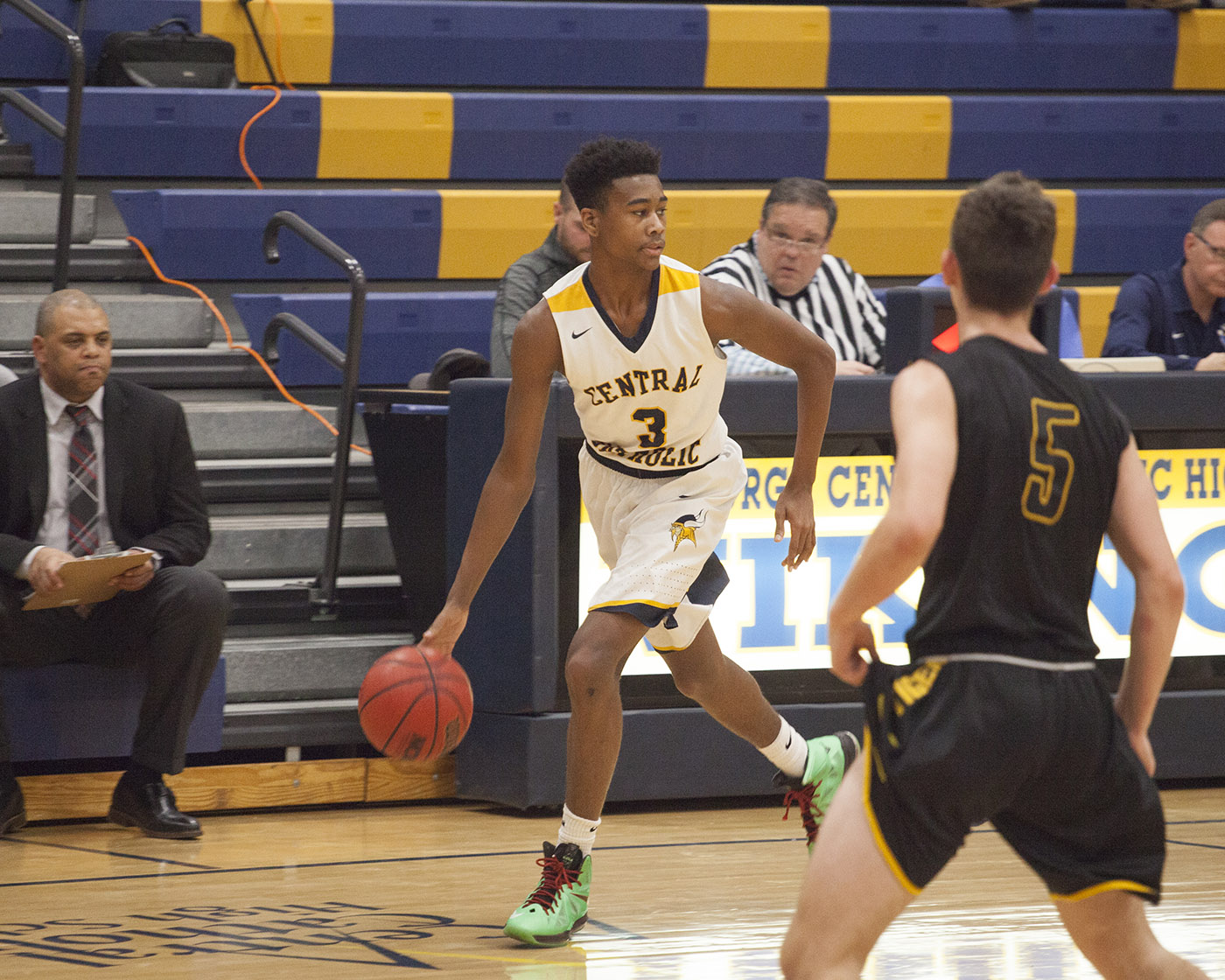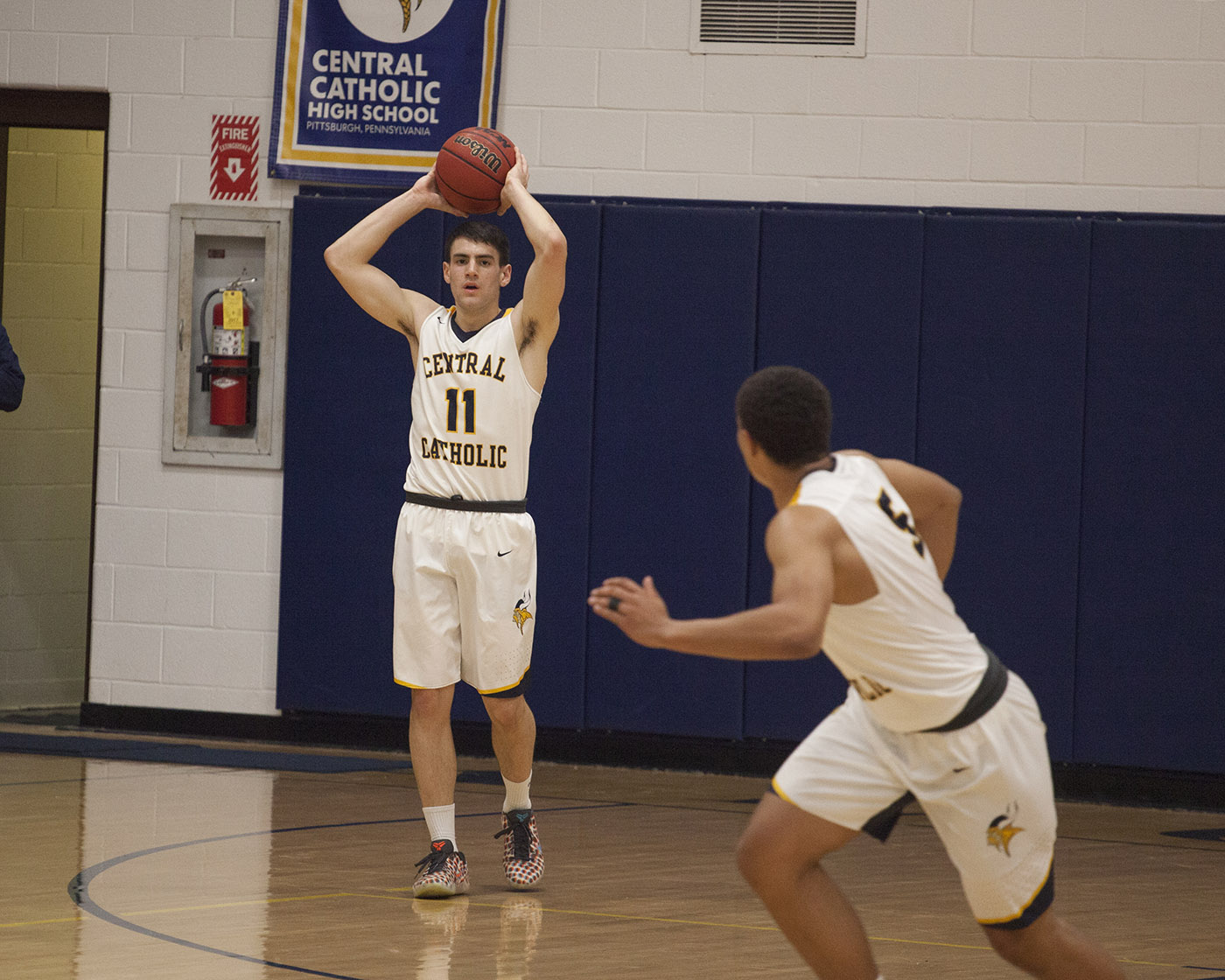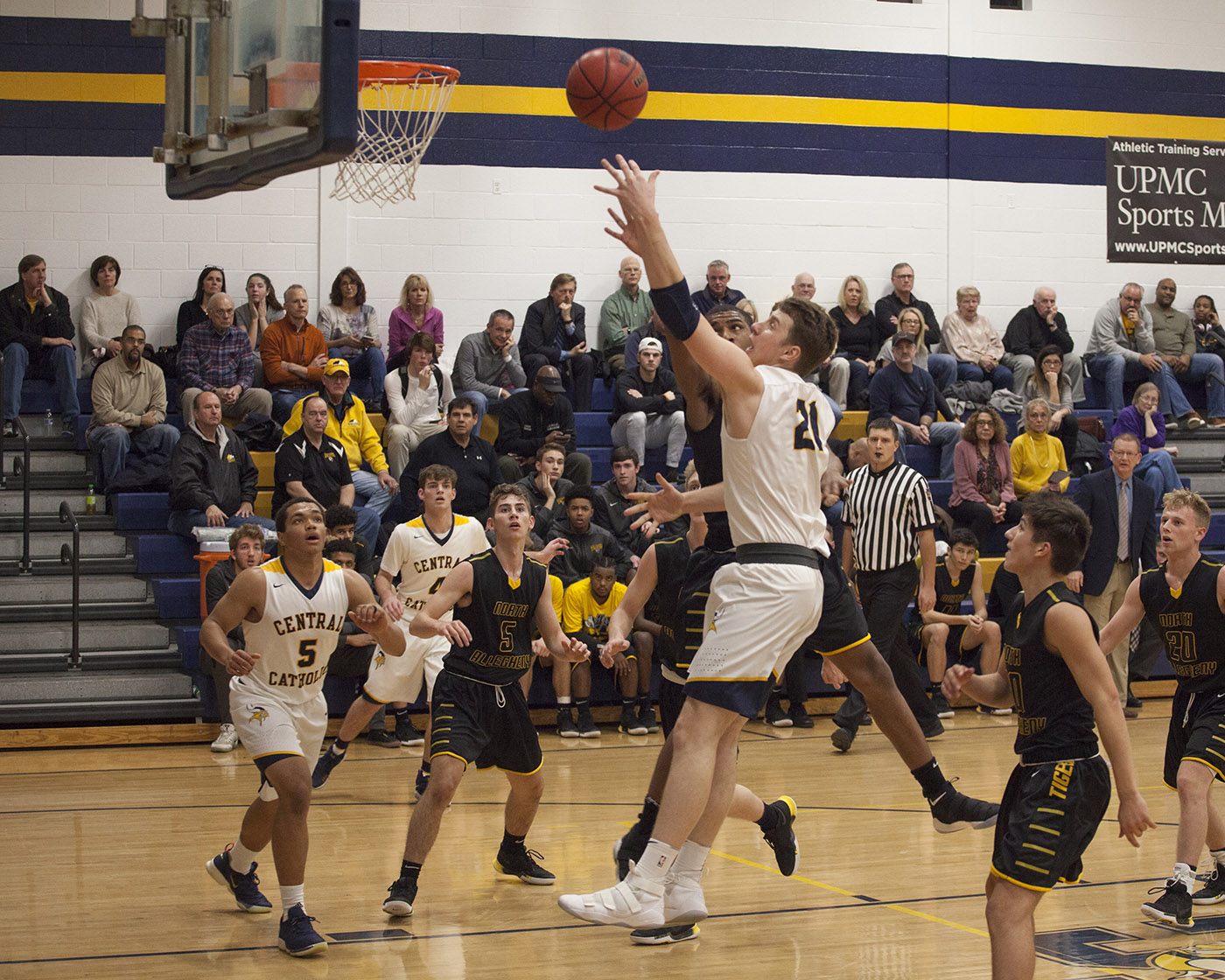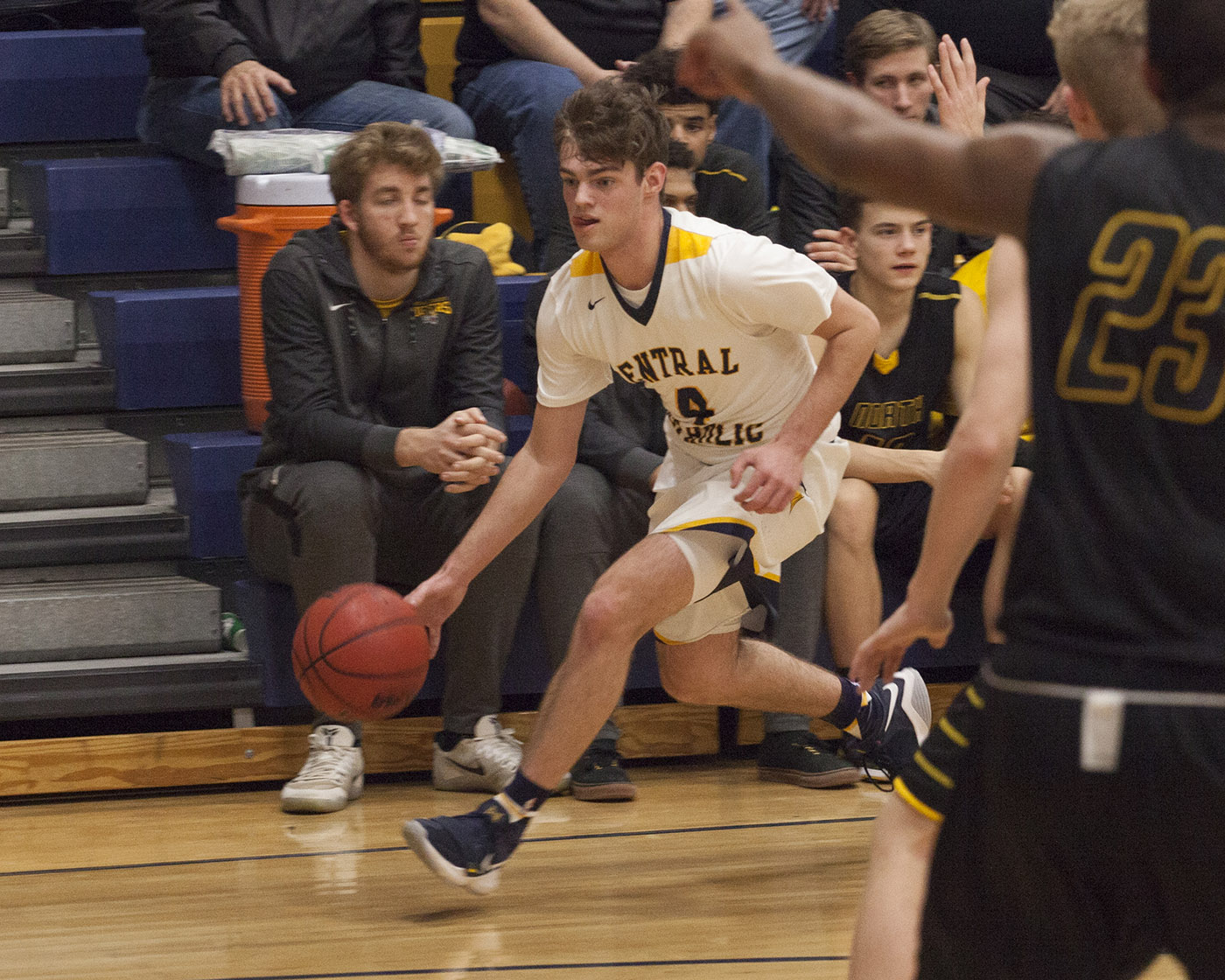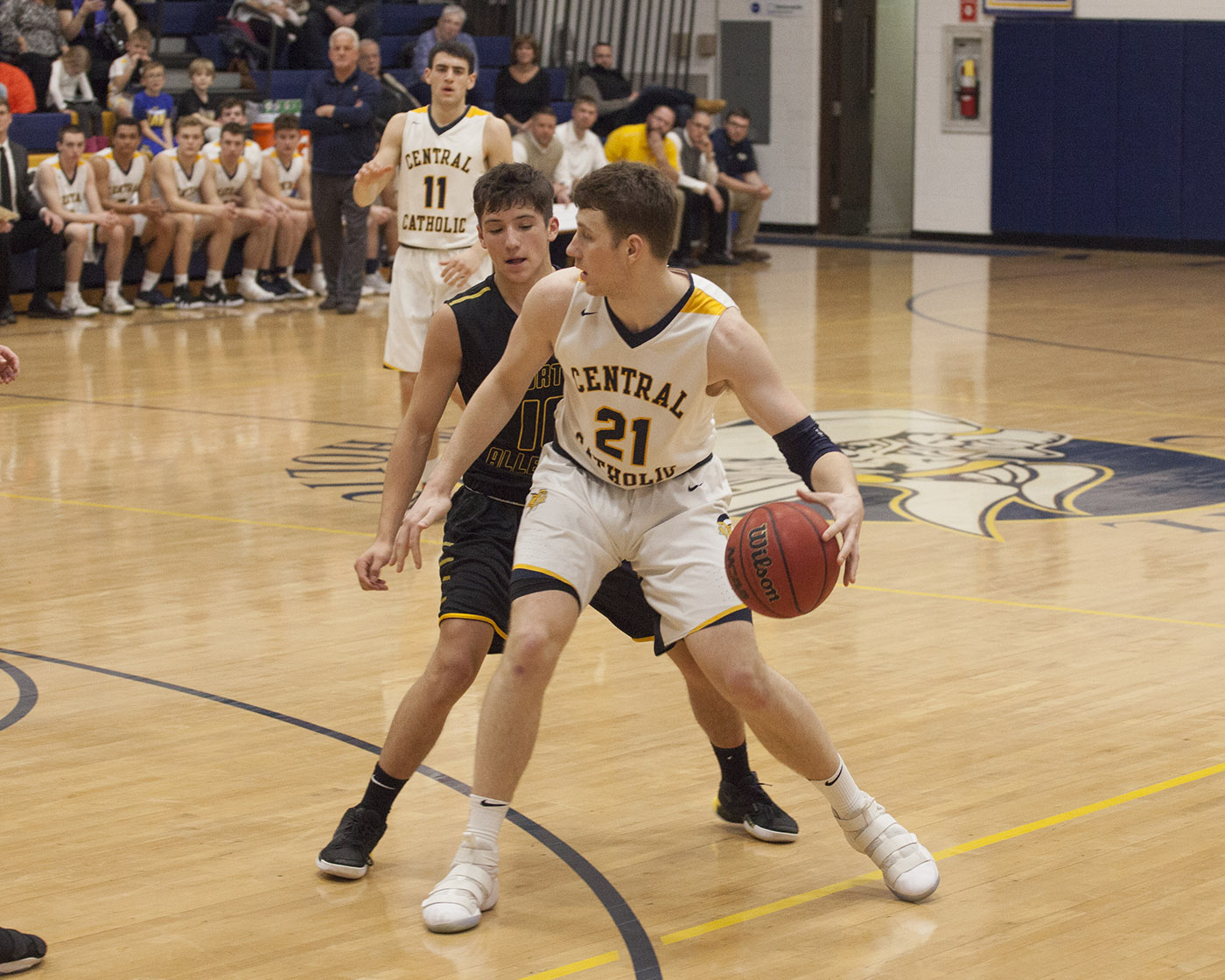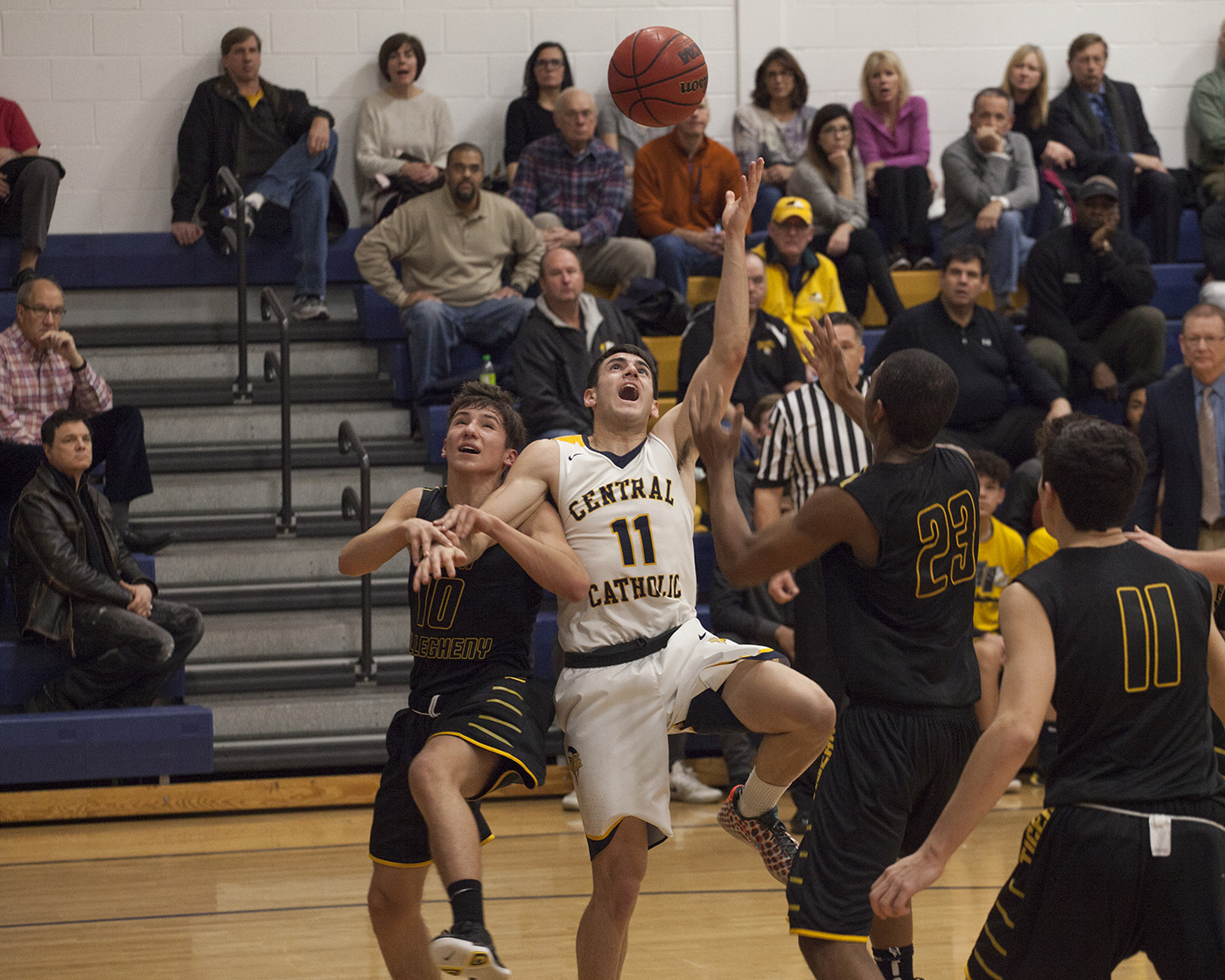 Section Champions
2017

2016

2013

2010

2004

2002

2001

1998

1997

1996

1989

1988

1984

1981

1980

1979
Coaching Staff
(Left to Right)
Kyle Goldcamp - Varsity Assistant Coach
Matty McConnell - Varsity / JV Assistant Coach
Brian Urso - Head Varsity Coach
Ben Altmyer - Head JV Coach / Varsity Assistant
David Urso - Varsity / JV Assistant Coach
Jason Sebak - Head Freshman Coach