Summer Workshops
Central Catholic is offering summer workshops prior to the start of the 2023-2024 school year!
---
Let's Experiment! Summer Chemistry Workshops
Enjoy Chemistry? Come and further your knowledge in Chemistry and obtain hands-on experiences in a laboratory setting. You will learn how to use modern instrumentation, analytical methods, and software to run experiments that will boost your confidence and knowledge in an advanced high school or introductory college Chemistry course. Experiments will improve your skills and help you to become a better and more thorough scientist.
Lab work is the fun part of the Chemistry class. This is a hands-on experience that no other high school offers. Be one step ahead as you continue in your science career.
Each week will cover different labs.

Each workshop will be limited to 16 students. This workshop is open to both young men and young women with at least one year of high school Chemistry experience.
When: June 12-15 and June 19-22
9:30 a.m. - 1 p.m.
Register for one week or both!
Where: In-person at Central Catholic High School, Pittsburgh PA
Cost: $200 per week
*Registration for this workshop is now closed
Questions? Contact Mrs. Neiderlander:
---
Public Speaking Summer Camp
Do you get butterflies when you have to speak in front of a crowd? This camp will teach you how to speak confidently, think quickly on your feet, and communicate effectively! You'll also learn how to write, organize, and deliver a speech on a topic of your choosing! The camp is open to students entering 6th, 7th, 8th, or 9th grade. The camp will be led by the coaches, students, and alumni of the Central Catholic Forensics Team.
When: Monday, June 19-Friday, June 23 (1:15 - 4 p.m.)
Where: Central Catholic High School
Cost: $150
*Registration for this workshop is now closed
Questions? Contact: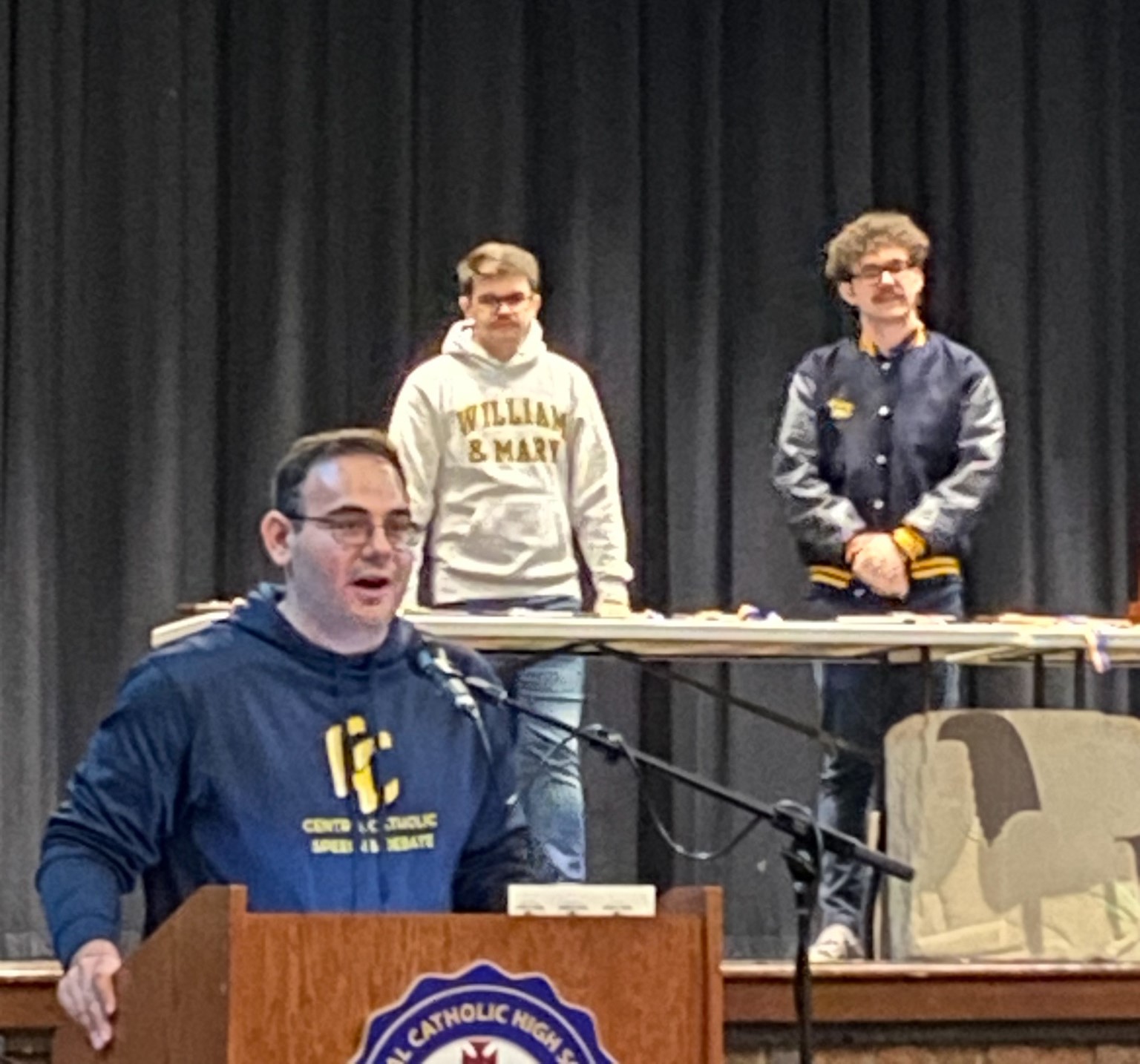 Michael DePasquale, '15
Head Coach