Why Central?
Central Catholic's holistic approach to education revolves around reaching your student where he is – and pushing him to be his best self. Central Catholic strives to provide a challenging, relevant and diverse program of studies and extra-curricular activities in an environment that fosters a life of faith and learning and develops leaders rooted in the gospel values of integrity, respect, service, justice and peace.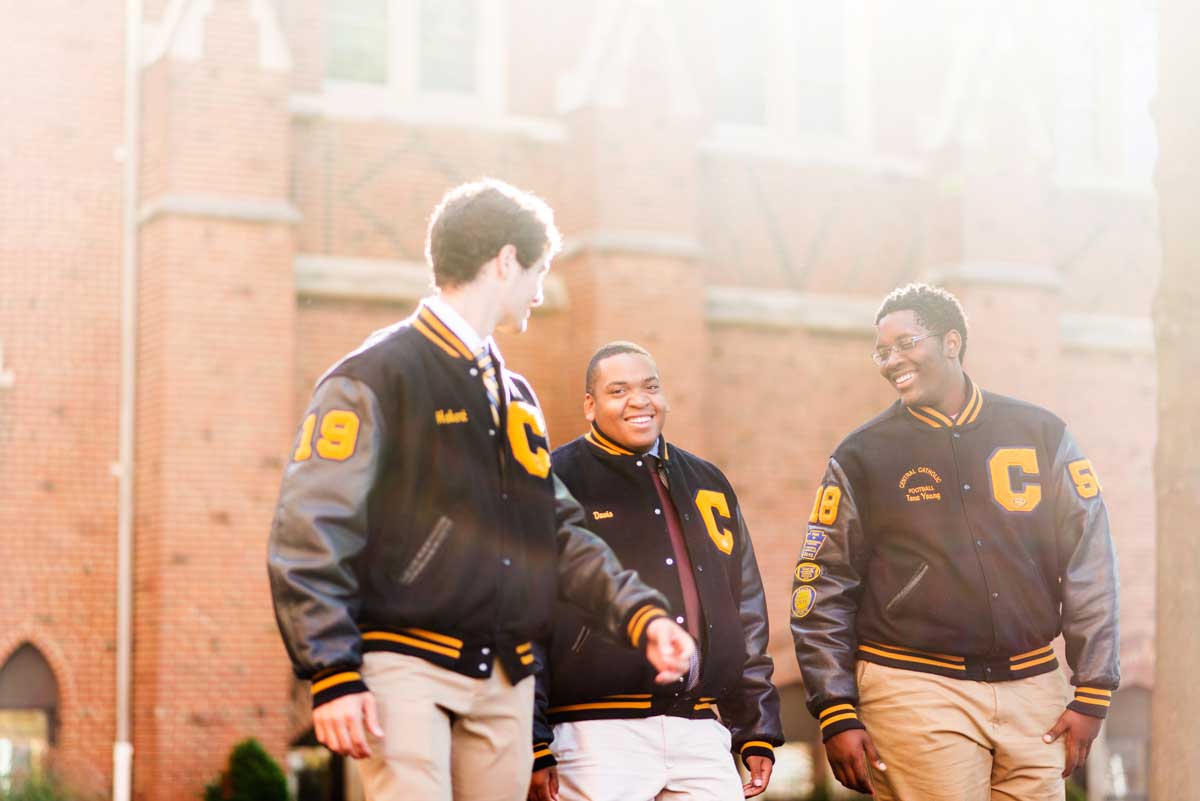 Faith
As a school rooted in the Gospel values of integrity, respect, service, justice and peace, Central Catholic is committed to forming leaders who reflect these values. Our Lasallian Ministry honors the legacy of Saint John Baptist de La Salle and the Catholic tradition through service opportunities, Liturgical celebrations, and programs geared toward spiritual development.
Scholarship
Central Catholic provides a unique college-preparatory education, balancing a breadth of exposure with an in-depth pursuit of a student's strongest interests. Understanding the demands of college, Central Catholic combines its college-preparatory, Liberal Arts education with a Science, Technology, Engineering and Math (STEM) Curriculum that is among the best in Western PA. With over 150 classes to choose from, students are able to pursue subjects that interest them most.
Service
Some of life's most important lessons are learned outside of the classroom. Our students are dedicated to leading lives of service, collectively completing more than 10,000 hours of service annually. We encourage our students to lead grateful lives, and to appreciate what they have been given by giving back to others.
Accessible and Affordable
Central Catholic is Western PA's premier private school for boys. Our tuition rate of $13,675 represents one the best values in college-prep, private school education. Thanks to the generosity of our alumni, Central Catholic High School is able to provide substantial financial aid to over 40% of our families. The average financial award for those familes those who qualify is nearly $6500 and totals over $2 million per year. In addition to need-based aid, nearly $200,000 is awarded through merit-based scholarships.
100%
of the Class of 2021 placed into college or careers ahead of graduation
4
National Merit Scholarship Finalists in 2021
94%
of seniors admitted to a school in their Top 3 choices
4
students in the Class of 2021 accepting an appointment to a Service Academy or receiving a scholarship to a University ROTC program.
Safety
We work hard to foster a community that is based on dignity and respect, identifying and addressing many common issues plaguing schools today, including bullying, cyber-bullying, hazing and substance abuse. The "My Brother's Keeper" Program fosters a safe and caring environment for students from day 1. Thanks to funds from Church Alive, we have also invested in our physical security, with the recent addition of the Blue Point Security System. Our school is located in one of the top five safest neighborhoods in the city, surrounded by City of Pittsburgh Police, Carnegie Mellon University Police and University of Pittsburgh Police.
Morals and Discipline
Built on a culture of respect, students are expected to practice self-discipline, and are guided when they may stray from the path. Central Catholic students learn right from wrong, and practice these behaviors when interacting with peers and adults.
Results
After four years, our students leave Central Catholic feeling confident and prepared for life. Not only are our students academically prepared, they are emotionally mature, and are instilled with the morals and values necessary to successfully navigate life. Our students matriculate to top colleges and universities, including Yale, Princeton, Harvard, Cornell, Carnegie Mellon, Notre Dame, the Naval Academy, West Point, Georgetown, Howard, PITT, Penn State and Duquesne.
Our Powerful Alumni Network
From the day he enters as a new student, he becomes a part of the Central Catholic Brotherhood. Our active and involved alumni network, currently 20,000 strong, not only contribute financially to Central, but also offer networking and internship connections to current students.
"Central Catholic taught me discipline. During my Central career, I was in many honors and AP courses that were extremely difficult. When you take these courses, you either rise or fall. The only way to excel in these courses is hard work and focus. Central Catholic taught us that if you legitimately worked hard you would be rewarded in the end."
- Eric Charity, '06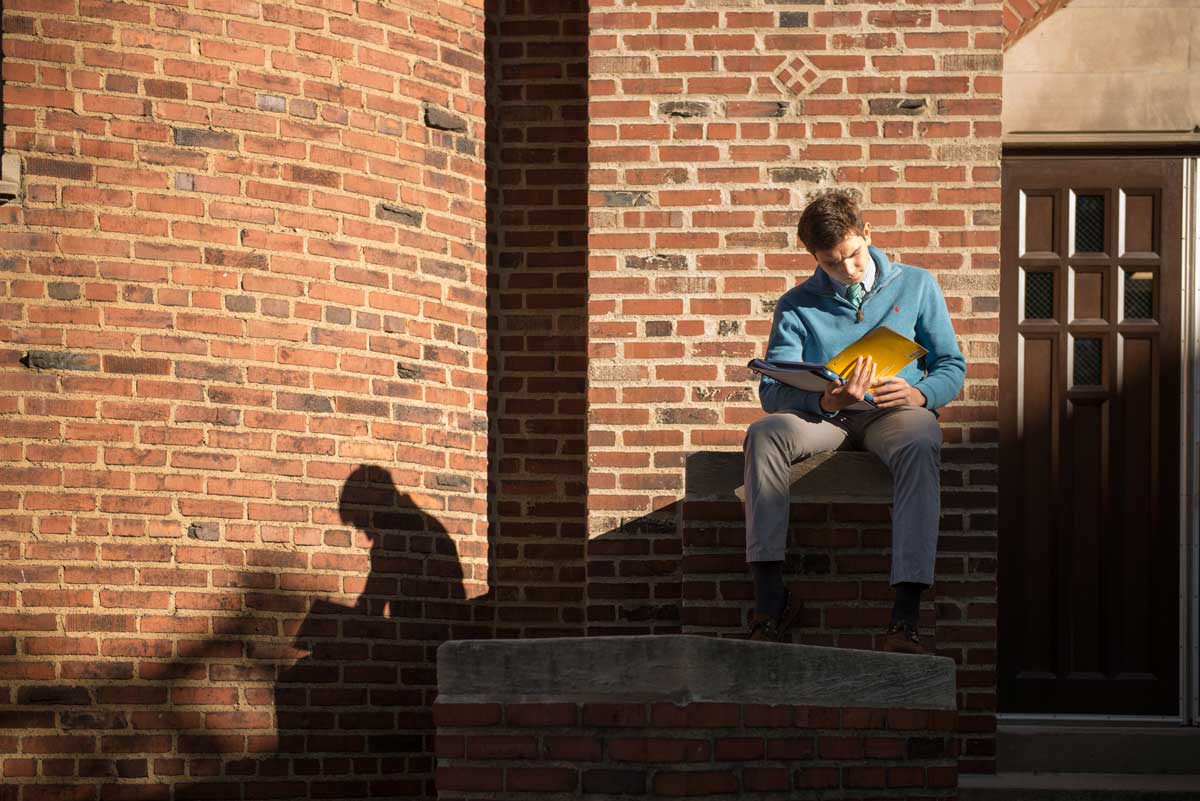 Request More Information
Want to learn more about Central Catholic or schedule a visit? Contact our Director of Admissions.