Missions
Lasallian Ministry recognizes that affecting lasting change for those in need requires efforts to eliminate systemic sources of poverty and inequality. Raising funds from within our own school community to provide for the needs of less fortunate institutions is an essential part of our Christian duty. In order to empower larger initiatives, Lasallian Ministry engages in mission drives, school-wide campaigns to raise donations for one significant cause.
Thanksgiving Canned Food Drive
Each November, Central Catholic partners with the Ss. Peter and Paul Home in Pittsburgh's North Side, a home for the elderly staffed by the Little Sisters of the Poor. The goal of the Thanksgiving Drive is to collect non-perishable foods for the Home. In 2018, Central Catholic donated over 18,000 food items to the Little Sisters.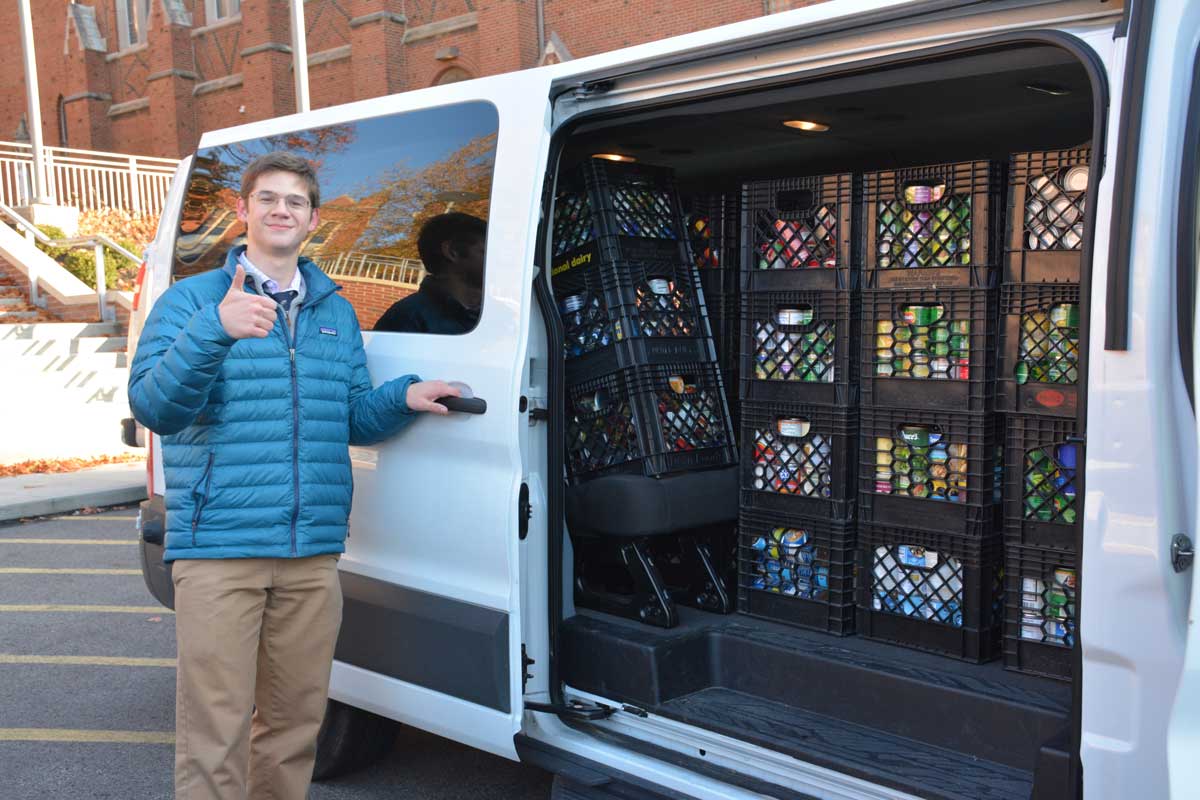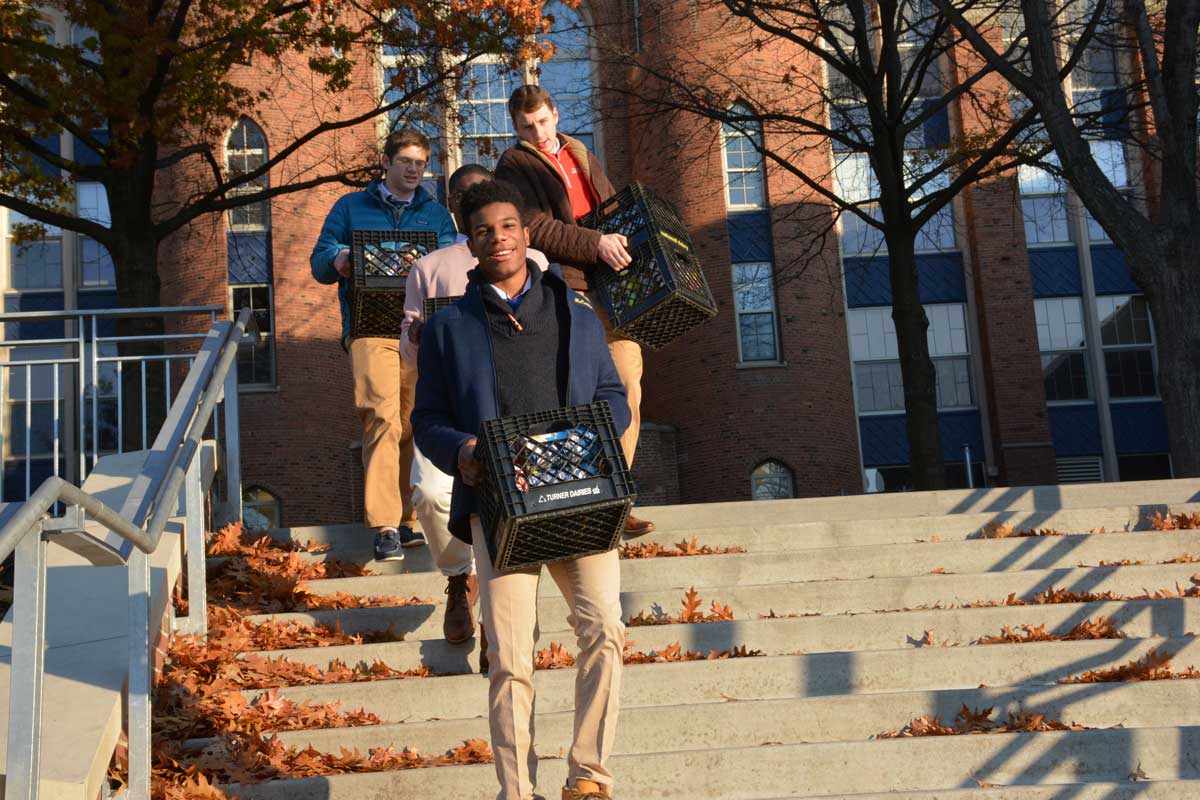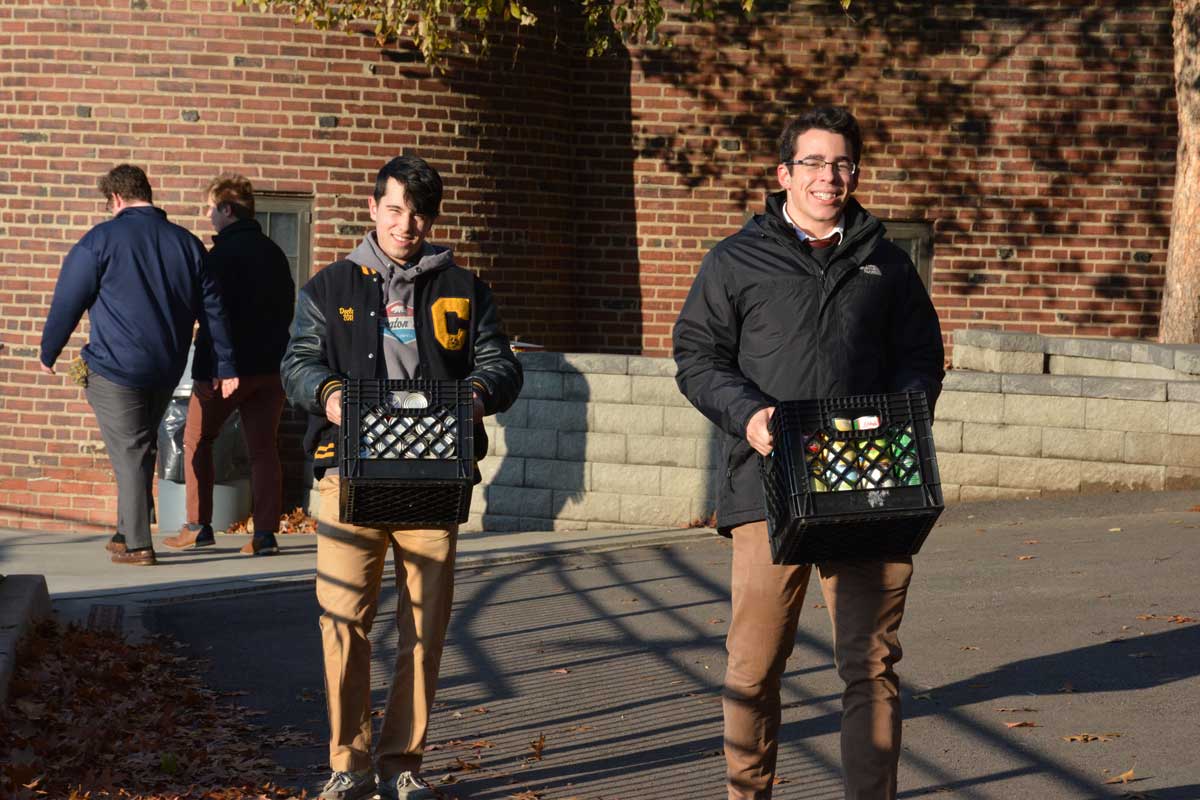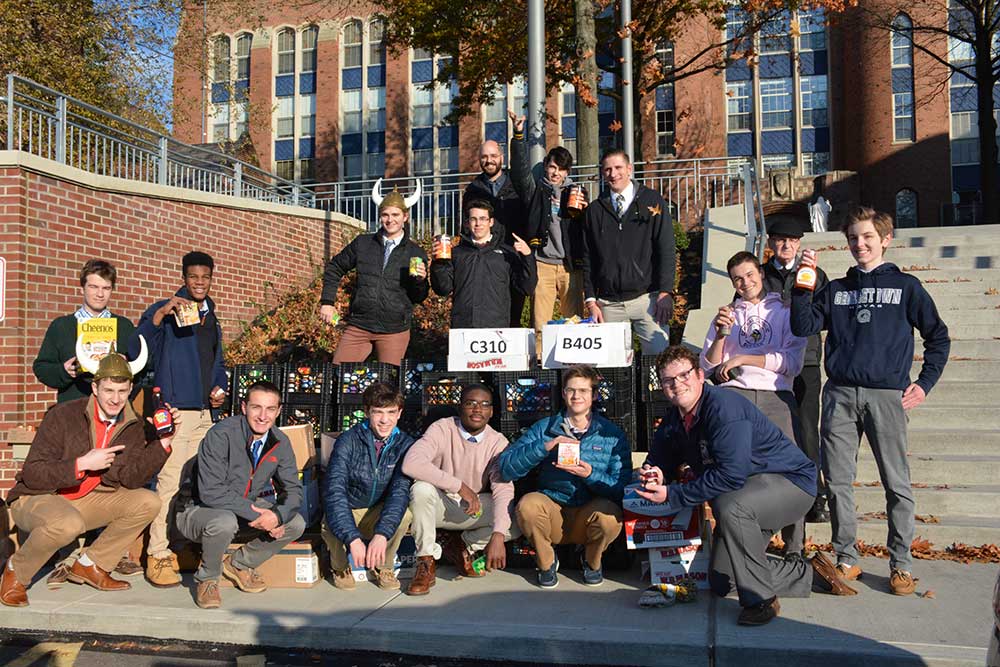 Advent Mission Drive
Each Advent, Central Catholic partners with Catholic Charities of Pittsburgh to help support their local warming station in downtown Pittsburgh. The goal of the Advent Drive is to collect funds so that the Warming Station can be fully funded for the winter months. The Warming Station provides our neighbors in need to come in out of the cold streets and to warm up. The station provides fellowship and nourishment through hot beverages and snacks.
18,000
the number of canned food items gathered for Little Sisters of the Poor in 2018
2
wind turbines for the De La Salle Blackfeet School provided with funds raised by Central in 2012
1
schoolhouse built for a Lasallian school in Bluefields, Nicaragua in 2011
Lenten Mission Drive
Each Lent, Central Catholic raises funds for an international Lasallian ministry. This year, we have donated funds to our Lasallian "Twin" School, The Childe Discovery Center in Nakuru, Kenya. The funds collected go to helping the school remain open and to continue work in education of the youth in Nakuru. We also joined in to help our fellow Lasallians at Colegio De LaSalle, in Bayamon, Puerto Rico who were hit with multiple hurricanes this past summer. All funds collected will be donated to help with relief efforts. Our past initiatives have seen much success:
In 2017 we again joined in the worldwide Lasallian Network by supporting our "Twin" school, The Child Discovery Center, in Nakuru, Kenya and the Fratelli Project which was a summer camp run by the De LaSalle and Marist Brothers in Lebanon for refugee students to learn and play.
In 2016 we joined the Diocese of Pittsburgh in a diocese-wide drive to support the Social Works Center, an outpatient clinic, maternity hospital, and home for the elderly in Chimbote, Peru.
From 2013 to 2015, we joined the worldwide Lasallian network in supporting a newly opened St. John Baptiste de La Salle School in Port-au-Prince, Haiti to respond to the need there after the 2010 earthquake. Central raised funds to support the School.
In 2012, Central raised money for two wind turbines at the De La Salle Blackfeet School in Browning, Mt. The turbines provide a renewable source of energy for the school and the Brothers' Residence there.
In 2011, Central raised money to build a one-room schoolhouse at a Lasallian school in Bluefields, Nicaragua.