Parking & Transportation
Central Catholic offers transportation and parking solutions to meet students' needs. Due to limited space, parking is restricted on a priority basis.
Parking
Matters related to student parking are handled by the Assistant Principal for Student Affairs (Office C). During the school year, seniors and juniors who wish to use the parking lot must complete the online application.
With more than 400 seniors and juniors and only 100 student parking spaces, we cannot accommodate all students who desire a parking space. Therefore, the following priorities for permits will be followed without exception. The priorities are designed to allow students who are not transported by their school districts to attend Central Catholic and to encourage participation in extracurricular activities by as many students as possible. Central Catholic is not obligated to provide parking nor to give permits to students who are not involved in a school-related activity, students who work or who transport others, or for any reason other than those stated below.
First Priority: Seniors and juniors who live beyond two miles from Central Catholic and who are in public school districts that do not provide transportation to/from Central Catholic via school or PAT bus. Families with three or more siblings currently enrolled at Central Catholic will be given first priority. This does not include siblings at Oakland Catholic.
Second Priority: Seniors, then juniors, who are involved in Central Catholic activities that require them to stay after school at least twice per week. Due to senior requirements, most juniors will not receive permits during the spring season.
Many students will not receive a permit.
The privilege of parking in the lot may be denied if school policies are not followed. Those who are assigned disciplinary ineligibility will not receive a parking permit or will have the permit revoked if it has already been issued.
Sophomores and freshmen may not park in the lot at any time.
Permits are issued for fall, winter, and spring and become invalid at the season's end. A student may receive a permit during a season in which he is involved in activities (especially athletics). If he needs a parking space for the above reasons, he must fill out an application for each season.
Parents should not call the school to request a permit for their son.
It is the student's responsibility to submit his application to Office C by the published deadline. Late or incomplete applications, including those of Priority 1 and 2 students, will be denied a parking permit. No exceptions will be made to this policy.
When the maximum number of permits has been issued, students will be placed on a waiting list. A photocopy of the applicant's driver's license and the registration card for each vehicle (limit two vehicles) must be attached to the application. Students who submit a fall and/or winter application with copies of their registration and license, and do not have any changes, need not resubmit registration and license photocopies.
Permits may not be given, sold, or shared with another student without permission from Office C. If approved, a student may share a permit with another student. However, both drivers must complete an application and clearly include the other student. Failure to follow this policy will result in revocation of parking privileges for the remainder of the school year for both students. Students must notify Office C immediately of any change or addition to vehicle information.
Students who need to go to their car during the school day must first receive permission from Office C. Special requests to park in or to use the lot at any time must be approved by Office C.
Permits are distributed on the published date for each season, at which time a $125 fee must be paid. Do not submit money or check with the application. No refunds will be made. Permits must be displayed immediately. Parking in the lot is at the owner's risk. The school will not be liable for any damage done to vehicles. Replacement cost for lost permits is $120. The following major parking lot policies are in effect:
Permits must always be displayed. Vehicles without valid permits properly displayed from the rearview mirror may be towed without warning at the owner's expense.
Student parking is permitted only in designated areas.
Parking must not block fire lanes, rights of way, or other vehicles. Students may not park in the Quadrangle.
A speed limit of 5 mph and restrictive signs must be followed. Reckless driving, inappropriate/loud music while in, entering, or departing the lot is not permitted.
Security cameras are operating.
Students are not permitted at their cars except during arrival/departure from school.
Loitering in the lot is never permitted.
All vehicles in the parking lot are subject to search by the Administration (with or without police dogs) at any time.
Violation of any of the above parking policies may result in revocation of parking privileges.
Questions about parking? Contact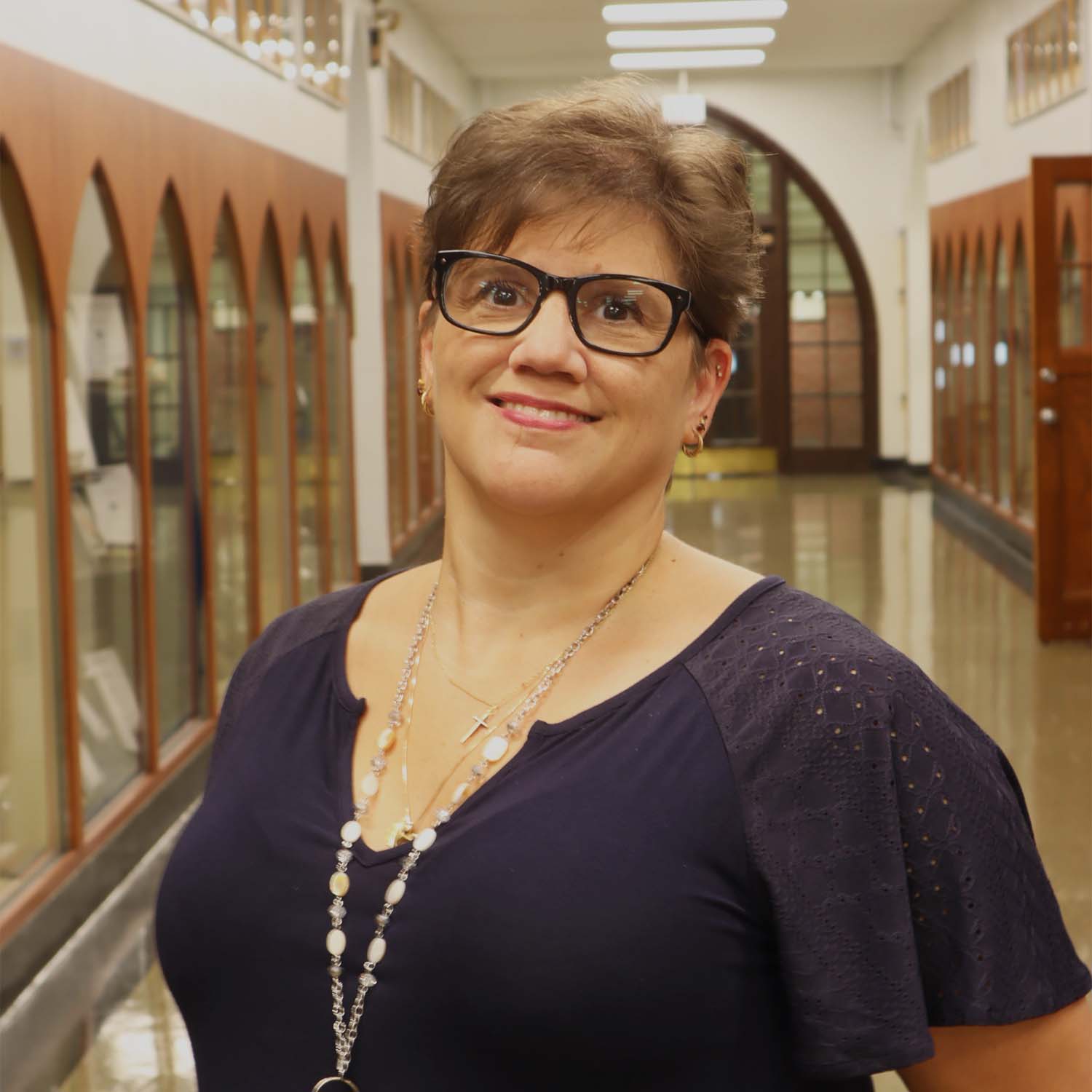 Transportation
Many of the area's public school districts provide students with bus transportation to Central Catholic. Others provide monthly Pittsburgh Port Authority (PAT) bus passes.
Please contact your local school district with questions about busing and other transportation.
Districts that provide School Buses
Allegheny Valley
Avonworth
Baldwin-Whitehall
Bethel Park
Carlynton
Chartiers Valley
East Allegheny
Fox Chapel
Gateway
Hampton
Keystone Oaks
McKeesport
Montour
North Allegheny
North Hills
Penn Hills
Riverview
Shaler
South Allegheny
Sto-Rox
West Jefferson Hills
West Mifflin
Woodland Hills (certain areas)
Districts that provide PAT Bus Passes
City of Pittsburgh
Wilkinsburg
Woodland Hills (certain areas)
---
Districts where Private Busing is offered
North Hills Areas
Cornell
Mars
Moon Area
Pine-Richland
Quaker Valley
Seneca Valley
South Hills Areas
Canon-McMillan
Mt. Lebanon
Peters Township
South Fayette
Upper St. Clair
Alle-Kiski Valley Area
Burrell
Freeport Area
Highlands Area
Kiski
New Kensington-Arnold
Plum
Plum-Murrysville Area
Questions about transportation?