Art Department
The Art Department offers a four year program intended to develop fundamental drawing and design skills through the use of a variety of media and techniques. The program is comprised of experiments in and outside of the classroom. Each experience is different but adds to the previous one. Our primary goal is to develop the student's vision of artistic design.
The Art curriculum at Central Catholic High School is potentially a four year program of study. During freshman year, the focus is on drawing and the placing of various media onto a surface. Dry media include pencil drawing, charcoal drawing, Conte drawing, and wax crayon drawing. Wet media include pen & ink, brush & ink, cotton swab, and reed & ink.
Sophomore year is an introduction to drawing people and objects. Other media introduced this year are relief print process, collage, show card paints, and mixed media.
Junior year is designed to master the drawing techniques learned in Studio Art II. Print making, sculpture, and acrylic painting are introduced in the second semester.
Senior year is designed to fulfill three goals:
Introduce new techniques of intaglio, lithography, and drawing
Prepare an acceptable portfolio
Produce an opportunity to participate in the scholastic art competition and for an opportunity for a "one man show" at the end of the school year.
2018 - 19 Courses Include:
Studio Art I
Studio Art II
Studio Art III
Studio Art IV
Principles of Arts and Design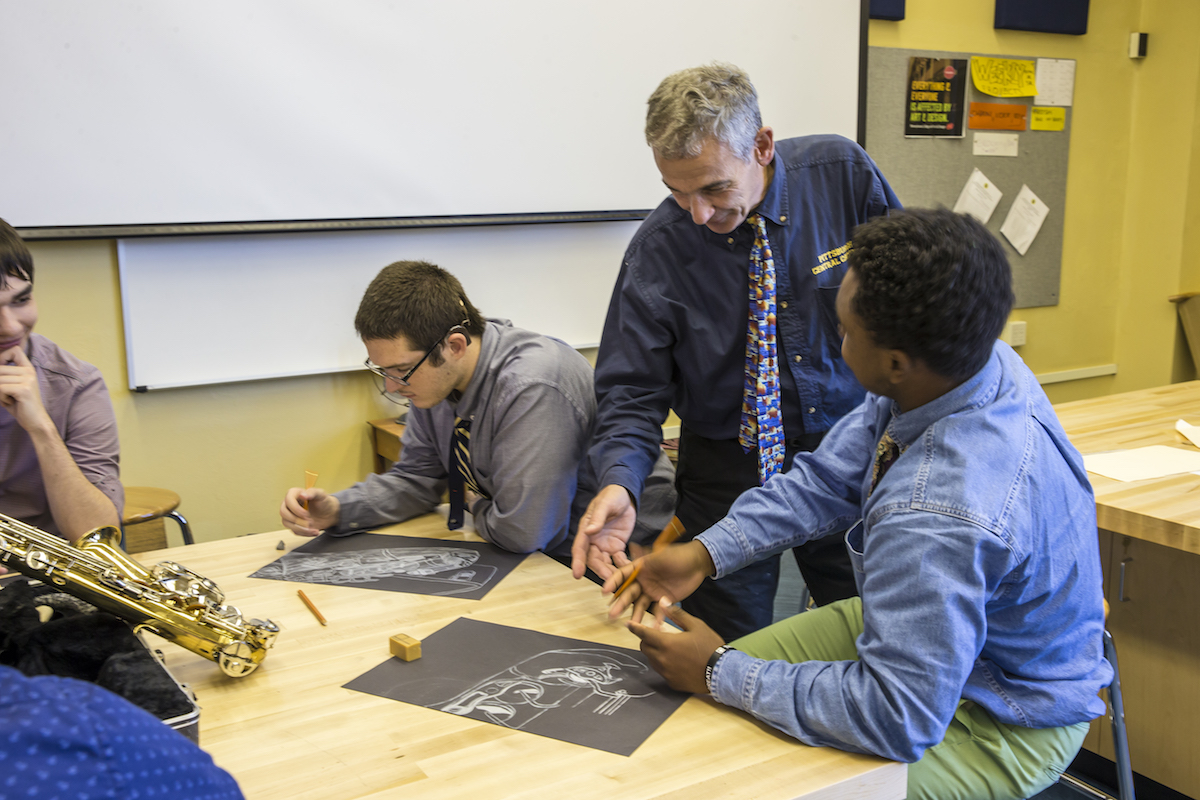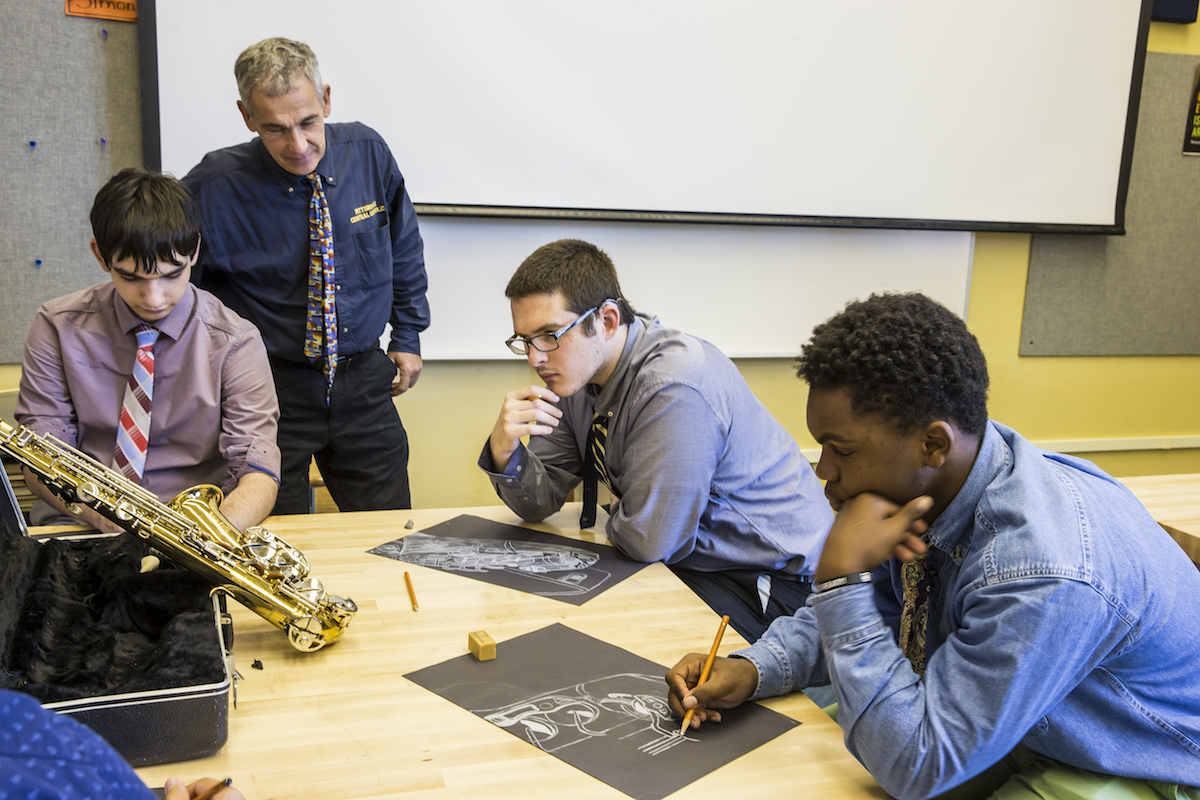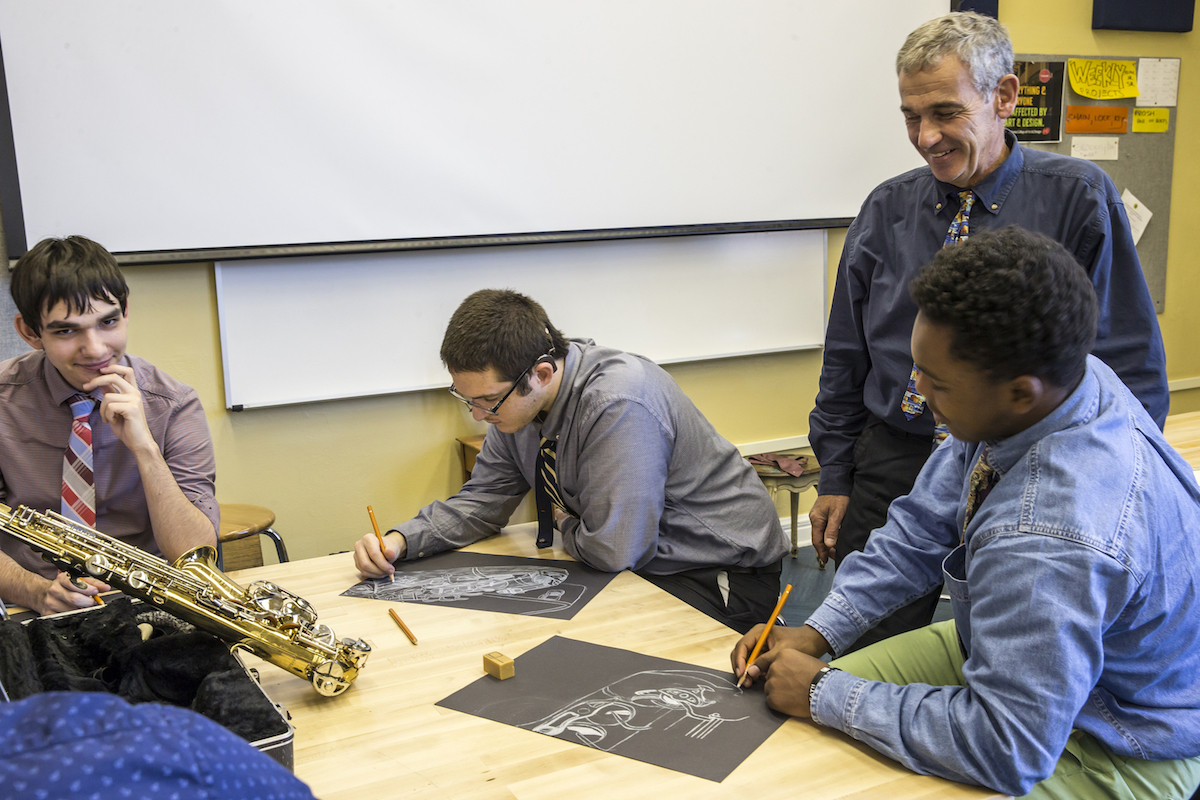 Art Department Faculty