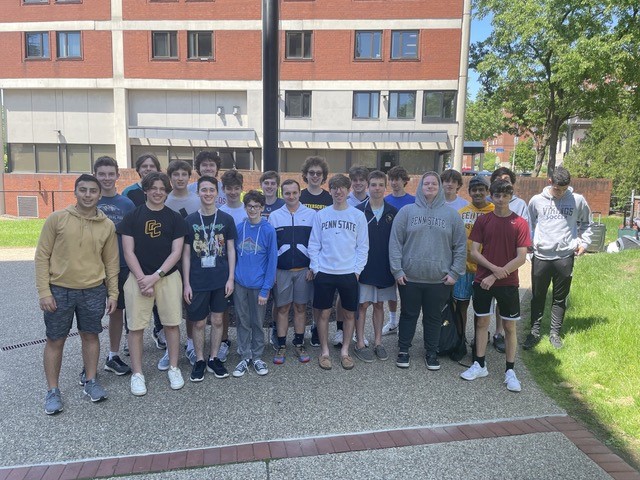 On May 15-17, PJAS (Pennsylvania Junior Academy of Science) members attended the State Meeting at The Pennsylvania State University. After a two-year hiatus from competing in person, the team excelled at the State Competition, achieving 17 First Awards, 6 Second Awards, 4 perfect scores, and two major special awards.

Santino Balistrieri, '25 received a perfect score and the Orville Biology Award, and Andrew Pritchard, '22 capped his great career with a first - a prestigious Perseverance Award, and the PJAS Director's Award for Physics!
PJAS is moderated by Mr. Mark Krotec.
---