The Quadrangle Alumni Magazine
The Official Magazine of Central Catholic High School, The Quadrangle is published semiannually by the Office of Advancement and Communications. The magazine is distributed to more than 17,000 alumni, friends and supporters of Central Catholic.
Summer/Fall 2020
Issue Highlights: Commencement 2020, Lettermen's Club Golf Outing, Teaching during the COVID-19 pandemic, Virtual Almuni Gatherings, Alumni Spotlights
Winter/Spring 2020
Issue Highlights: Connecting in the Time of COVID, Terrell Pollard, '20's commencement ceremony, WPIAL and WPIBL Championships, a visit from the Superior General
Summer/Fall 2019
Issue Highlights: Living Lasallian, A Few Good Men, Hall of Fame Announcement, New Campus Bookstore
Winter/Spring 2019
Issue Highlights: Brotherhood throughout the United States, Mothers' Guild Fashion Show, Admissions Events, Student Spotlight, Ways to Stay Connected
Summer/Fall 2018
Issue Highlights: The 30th Annual Viking Victory Auction, New Faculty and Staff, Commencement 2018, Outdoor Odyssey, Advancement Report, Honor Roll of Donors, Ace Axe Throwing, Crew Alumni Spotlight
Winter/Spring 2018
Issue Highlights: The Class of '82 Develops Leadership Fund, Colin Aikins, ' 18 & Tyler Zeik, ' 18, Serve Through Music, Forensics Society Earns 2016-17 Leading Chapter Award, Charles E. Sheedy, ' 65 & Eugene Kail, ' 63, Inducted into 2017 Hall of Fame
Summer/Fall 2017
Issue Highlights: Capital Campaign is Completed, Central Catholic Welcomes Class of 2021, Baginski Scholars Study Art & Religion in Rome, Vincenzo Joseph, ' 15, Wins NCAA Division 1 Individual Title
Summer 2016
Issue Highlights: Farewell to Brother Bob, Class of 2016 Celebrates Commencement, 27th Annual Viking Victory Auction
Winter 2015
Issue Highlights: A Brotherhood of Extraordinary Gentlemen, Zupancic Family STEM Center Updates, Central Catholic Expands Music Program, Legacy Families
Summer 2015
Issue Highlights: Baseball Clinches 2015 WPIAL AAA Championship, The Masque's Production of Mary Poppins, Zupancic Family STEM Center Ground Breaking
Fall 2014
Issue Highlights: Central Catholic Students Experience "El Otro Lado," Spotlight on Central's First Principal, Central Welcomes New Campus Minister
Spring 2014
Issue Highlights: Spotlight on the Teachers, National Merit Scholarship Program, 2013 Alumni Reunions
Have news that you would like to submit for the next edition of the Quadrangle?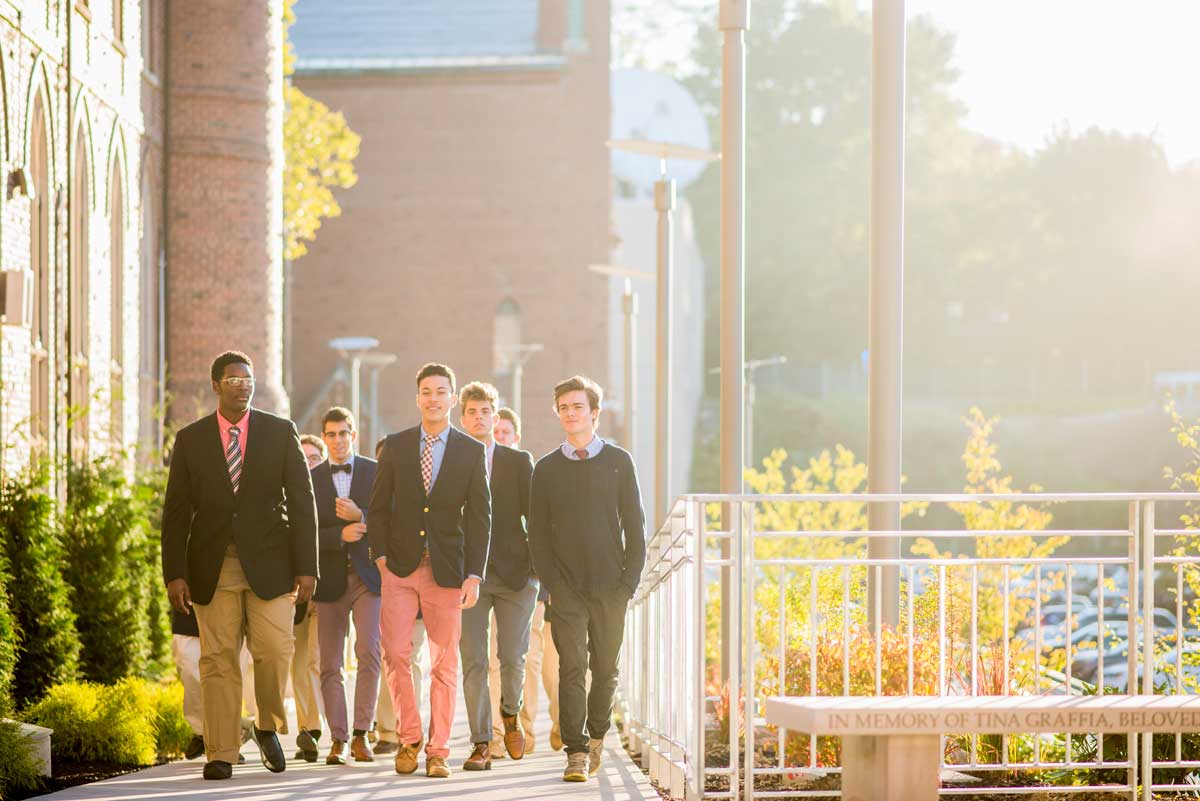 Get Your Copy of The Quadrangle
Are you not currently receiving the Quadrangle, but would like to?