Daily Bulletin
August 2022
· College Essay Workshop - September 14th
Juniors and Seniors, are you looking to improve your college essay before submitting? Join us for College Essay Night! Volunteers from the Alliance for Catholic Education with the University of Notre Dame and the Notre Dame Club of Pittsburgh will partner with you to make improvements on your essay. When: Wednesday, September 14, 2022, 6:30-8 PM Where: The Central Catholic Library Pizza and drinks will be provided. *Students must bring a hard copy or digital copy draft of their essay. Spots will be limited. Please register by Friday, September 9th. https://forms.gle/9NjjV5xadftUWqE67
· Mother's Guild First Meeting of the Year
Please join us on Thursday, September 14 at 6:30pm in the STEM Building. Our guest speaker is Brother Mike. Please come to learn about Brother Mike and the great plans that he has for Central Catholic. To learn more about Mother's Guild and to register, please access the website https://www.centralcatholichs.com/pages/mothers-guild. Also, if attending the meeting, we kindly ask that consider donating a bottle of wine for the Fashion Show scheduled in December.
· Orientation Days
Orientation Days for freshmen will be 22-23 August 2022. They will be full days. On 22 August, students will be permitted to wear shorts and polo shirts (no t-shirts, flip-flops or sandals!) as they will be participating in many activities. Freshmen will be expected to be in dress code on 23 August as they will be getting their ID photos taken. Lunch will be provided both days. Sophomore, junior and senior orientation will follow on 24-26 August. Please check the homeroom letters for specific details. Students must be in dress code on their orientation days. Be sure to check with your home school district regarding transportation for orientation days. The first day of classes will be 29 August 2022.
· Homeroom Letters
Homeroom letters will be mailed the first week of August. Please be sure to review them as they contain information regarding orientation. A copy of the current school calendar is also included. Please keep it for your reference.
· Fall Parking Portal 2022
The parking portal for the fall season will open at 7am on Monday 8 August and remain open for applications through 3pm Friday 19 August. Late applications WILL NOT be accepted. The fee for a permit is $125 payable by check made out to Central Catholic High School. Students selected to receive a permit will be notified through their school email by 23 August 2022. Permits must be picked up by 26 August 2022. the lot will be enforced starting 29 August 2022. As a reminder, first priority students are juniors and seniors who live in a district with no transportation provided. Second priority students are seniors, then juniors participating in an in-season sport or activity which meets more than twice a week. If you have any questions, please contact Mrs. Horey .
· Transportation Information-PPS
Pittsburgh Public Schools is now requiring families to register for transportation. This includes high school age students who receive Connect Cards for PAT buses. A letter will be mailed to all families in Pittsburgh Public Schools and it will contain information on how to register your child. Each child must be registered separately. The deadline to register is 15 July 2022. If your son is not registered by the deadline, it may delay transportation for the 2022-2023 school year. This will be done through the PPS site and a link will be included in the letter. If you have questions, please contact Pittsburgh Public Schools.
· Address Changes and Phone Updates
If you move or change your phone number over the summer, please reach out to Mrs. Corletti with the new information. We will send transportation lists to the school districts over the summer months for the upcoming school year and if your address is not correct, it could result in transportation delays once the school year begins in the fall. Also, if you change school districts, you will need to register your son with your new district. If you have any questions regarding transportation, pleases contact Mrs. Horey.
Quote of the Day:
"We are what we repeatedly do. Excellence, then, is not an act, but a habit." -Aristotle
Saint John the Baptist...pray for us, Live Jesus in our hearts...forever!
Have an announcement to include in the Daily Bulletin or weekly newsletter?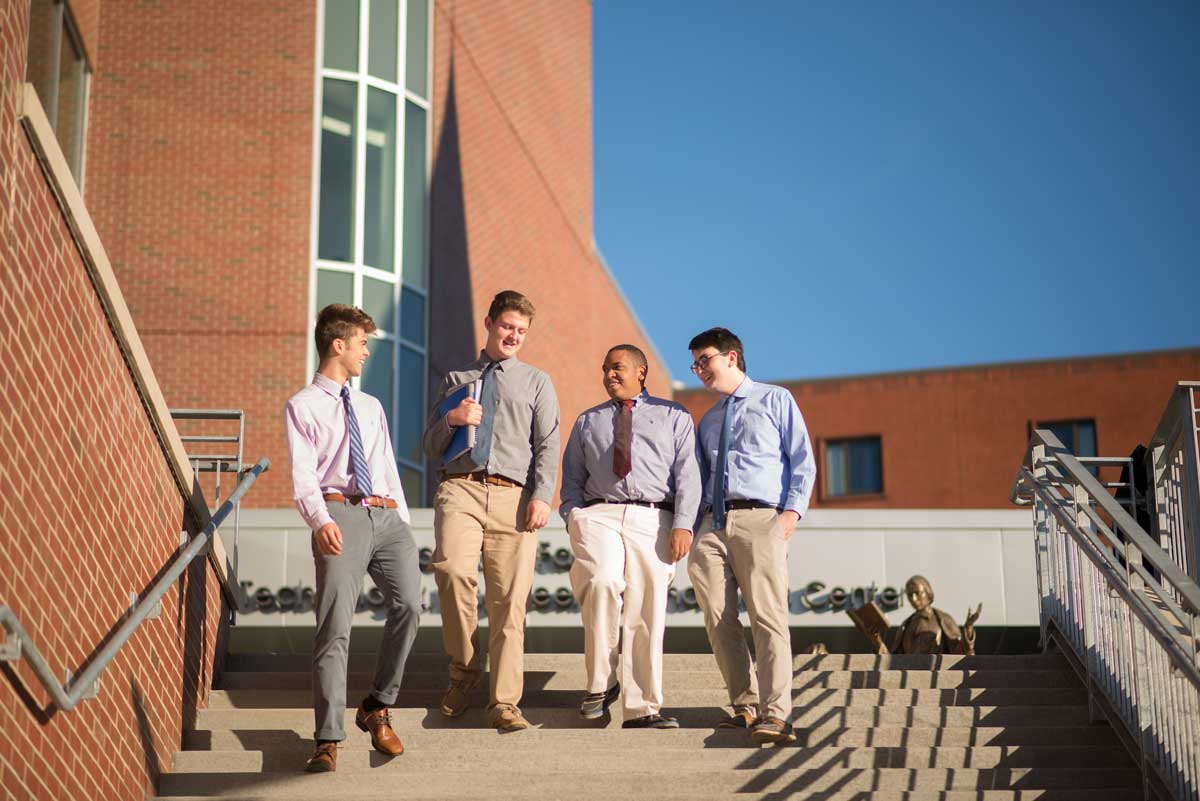 This Week at Central Catholic