Daily Bulletin
Friday, May 29, 2020
Day: 3
· SENIOR REPORT CARDS
Senior Report Cards will be emailed to parent(s)/guardian(s) on Friday, May 29, 2020. This email will come from a non-reply sender.
In order to access the report card, you will need your student's Central Catholic Student ID Number which is located on his Central Catholic Student ID Card. This number (do not use any letters) is the passcode which will access the report card.
If you have any questions, please contact Mrs. Beth Corletti at bcorletti@centralcatholichs.com.
· Course Registration
Students are reminded that they need to register their courses for next year in PowerSchool.
· Track and Field Clothing Orders
Freshman, sophomores and juniors....please email Coach Lucas at mlucas@centralcatholichs.com with the day/time you are going to Central to clean out your locker, and he will meet you at the school with your clothing order.
· Pittsburgh Public School Student Connect Cards
Due to the current situation, we are unable to order any replacement or new Connect Cards for students in the Pittsburgh Public School district. Any current student who has a Connect Card is expected to hold on to their card through the summer. If a card is lost, the replacement fee is $5 for the first card. We have a limited number of cards and single use tickets at the start of the school year and the priority is for the new students to get them first. If you have any questions, please contact Mrs. Horey.
· Address Information
Please be sure to verify we have your correct address and contact information for the 2020-2021 school year. If you have moved or changed your phone number, you can update your information via InfoSnap. If you have questions regarding Bio-Update, contact Mrs. Beth Corletti. If you have questions regarding transportation, please contact Mrs. Stephani Horey.
· The Latest Edition of The Viking is Now Online!
The latest edition of The Viking newspaper is now available online. Please visit www.cchsviking.com.
· Take a poetry break, courtesy of AP English Lit and The Harlequin
Need a break from Zoom classes and Moodle assignments? Take a few minutes to listen to some of the students in Mr. Rooney's AP English Literature class reading some of their favorite poems, exclusively at The Harlequin: https://harlequincentral.wordpress.com/2020/04/20/ap-lit-poetry-readings/
· Attendance Hotline Reminders
With the announcement that schools will remain closed through the end of the academic year, if your son is not able to participate in the distance learning, please be sure to follow all attendance policies. Mrs. Horey is available via email and voice mail and she is monitoring the absentee hotline as well. Please be sure to call in and leave the day and date you are calling along with the reason for the absence. As always, if no reason is given, the absence will be recorded as unexcused. If there are any questions, please contact Mrs. Horey at 412 208-3423 or shorey@centralcatholichs.com.
· Required Demographic Updates
The Biographical and Medical Update form for the 2019-2020 school year is now available on PowerSchool! The Bio-Update allows parents to update demographics and contact information in school records. It must be completed every year. Full participation is required to ensure proper delivery of all electronic correspondence, which will replace paper communication sent home during the course of each school year. You will use the PowerSchool parent portal to access the update form. After signing in to the parent portal, look for link in the lower left-hand corner of your home screen that says Biographical and Medical Update form 2019-2020. Please be sure to complete all asterisked fields and click submit.
If you are unable to access the Bio-Update form, please contact Mr. Kevin Sweeney, Director of Information Technology (ksweeney@centralcatholichs.com)
If you need help creating or signing in to your PowerSchool parent account, please contact either Mrs. Stephanie Shanahan, Director of Academic Technology (sshanahan@centralcatholichs.com) or Mrs. Beth Ann Corletti, Administrative Assistant for Academic Affairs (bcorletti@centralcatholichs.com).
Your cooperation is greatly appreciated.
Quote of the Day:
"Where there's a will, there's a way." –English Proverb
Saint John the Baptist...pray for us, Live Jesus in our hearts...forever!
Have an announcement to include in the Daily Bulletin or weekly newsletter?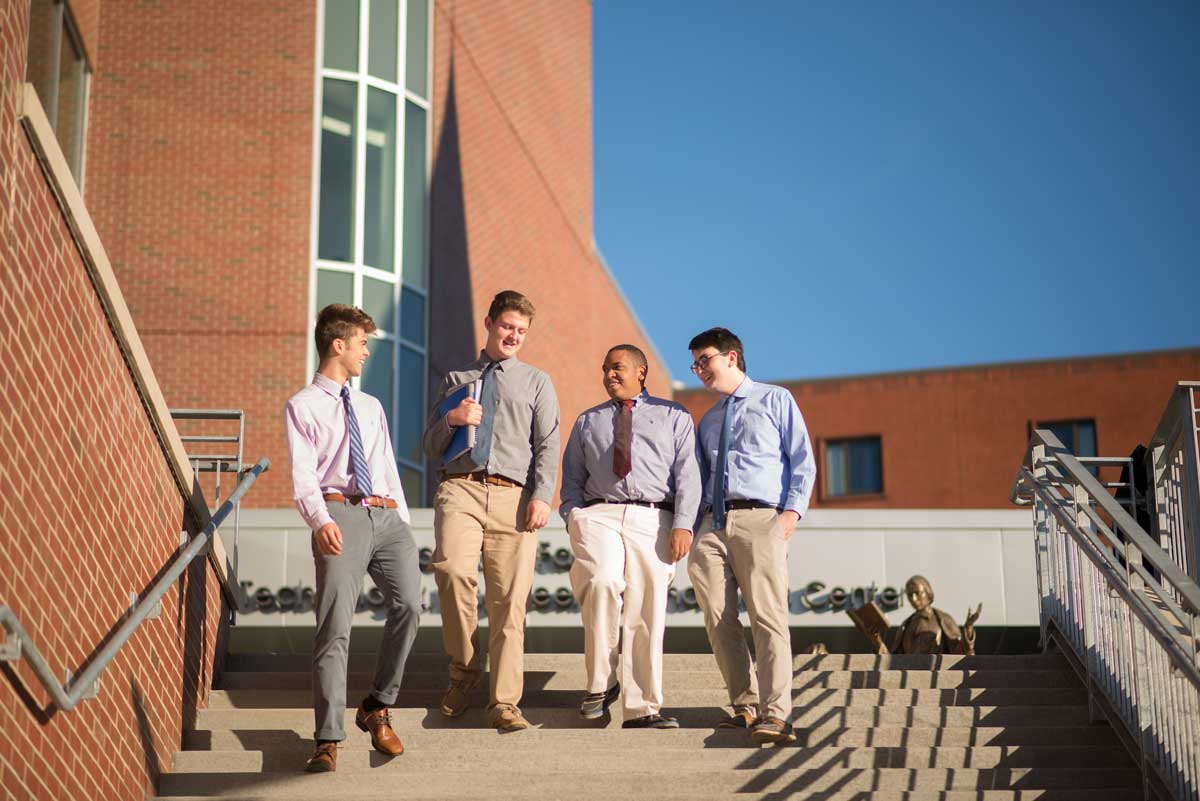 This Week at Central Catholic