Daily Bulletin
Summer 2023
· Summer Hours
Central Catholic administrative offices will begin our summer schedule on Monday 5 June, 2023. Our offices will be open from 7am to 1pm Monday through Thursday and from 7am to Noon on Friday. We will resume our regular scheduled effective Monday 7 August, 2023. Thank you and enjoy the summer break!
· End of the Second Semester & Emailing of Report Cards
The Second Semester ends on Thursday, May 25, 2023. Second Semester Report cards will be emailed no later than Friday, June 9, 2023. Please be reminded that in order to access your son's report card you will need his Central Catholic Student ID Number which is located on the back of his Central Catholic ID Card. This number is the password. Please use only the digits not the letters prior to the number. The email subject line will be your son's current grade and Second Semester Report Card. If the email does not show up in your inbox, please check your spam or junk email box. If you have any questions, please contact Mrs. Beth Ann Corletti (bcorletti@centralcatholichs.com).
· Yearbooks
The Towers Staff is working on completing the yearbook and will be making those finishing touches over the next few weeks. Yearbooks will be distributed to students when they return to school in the fall. This is a change from recent years, but we are hopeful that you will be pleased with a complete yearbook rather than one that includes a supplement.
Graduating seniors will receive their yearbooks in the mail toward the end of the summer. Please make sure that your home address is up to date with the school so that you receive your book. If you have any questions, please reach out to Ashley Salamacha (asalamacha@centralcatholichs.com).
· Address Changes and Phone Updates
If you move or make any changes to your contact information (new cell phone number, email, etc.) over the summer, please be sure to contact Central Catholic to update your information. Student rosters are sent to all the districts over the summer for busing purposes and if we do not have up to date information, it will affect your son's transportation for the 2023-2024 school year. Once the new school year begins, it may take up to two weeks to make any adjustments. If you have any questions, please contact Mrs. Horey.
· 2023 Central Catholic Basketball GOLF OUTING
The 3rd Annual Central Catholic Basketball GOLF OUTING will be on FRIDAY, AUGUST 11th at PITTSBURGH NATIONAL GOLF CLUB. All proceeds from this event will go directly to the basketball program to help with the following expenses: team travel, gear, apparel, equipment, and team meals.
· Ping Pong Junior Summer Camp
Mr Mark Krotec, President and Head Coach of the Pittsburgh Table Tennis Club, will be directing a summer camp for anyone ages 7-17 who would like to learn more about the sport. No experience necessary!! Table Tennis is exciting, fast, and one of the 5 most popular sports in the world, and a great lifetime sport. The camp will be held mornings Aug 1-4. Please help us spread the word and build the sport in Western PA.
· Pittsburgh Public School Connect Cards
Students who receive PRT Connect Cards through Pittsburgh Public Schools are reminded that the cards will not be loaded over the summer. They will be active through 2 June and not again until the beginning of the 2023-2024 school year. Students are expected to hold on to their cards over summer vacation . Cards may be turned in to Mrs. Horey at the Welcome Desk for safekeeping. Please keep in mind, at the start of the school year, it can take as long as 2 weeks to get a replacement card if one is lost. Any questions? Please see Mrs. Horey .
· Summer Chemistry Workshop
Come join me this summer for the Chemistry workshop - we will be doing experiments that show new techniques and materials used in upper classes and college. It is a great opportunity that is only offered here at Central. It runs two weeks in June from Monday - Thursday in the mornings. Please see flyer for exact dates and times. Come for one week or both. If you have any questions, contact Mrs. Neiderlander.
Saint John the Baptist...pray for us, Live Jesus in our hearts...forever!
Have an announcement to include in the Daily Bulletin or weekly newsletter?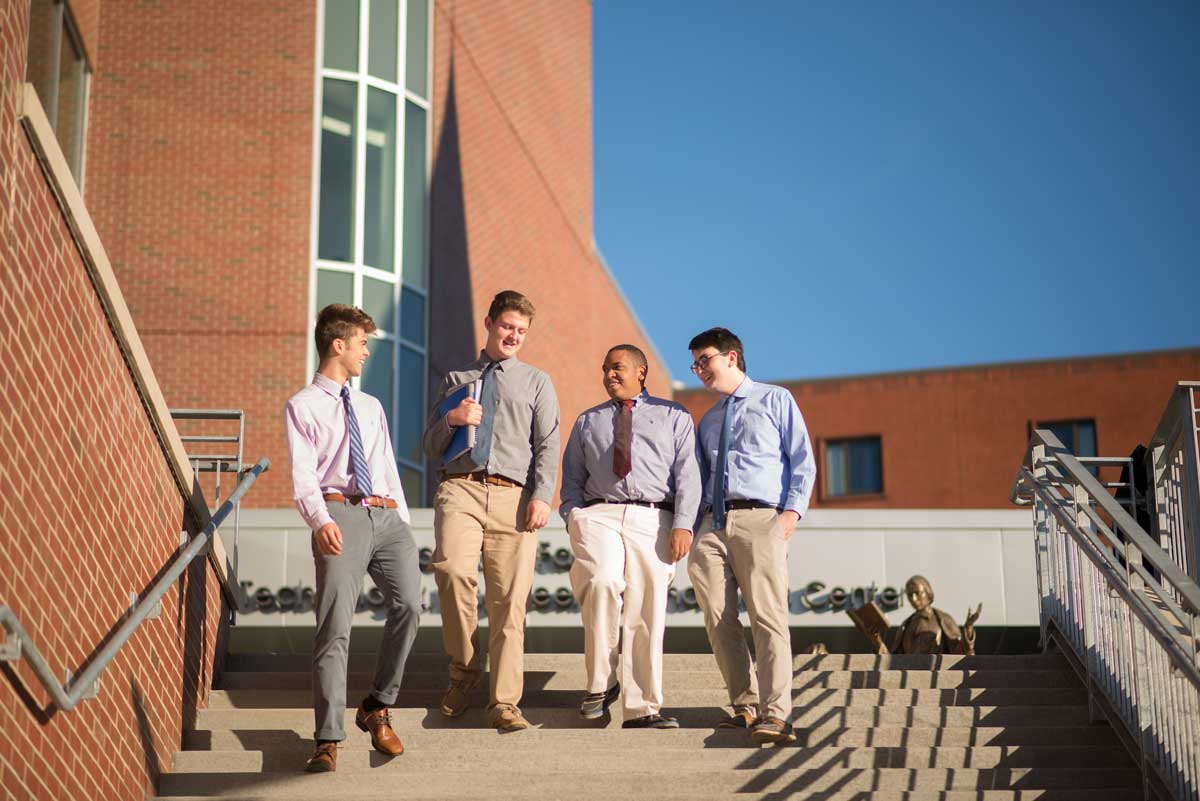 This Week at Central Catholic