Daily Bulletin
Friday, December 1, 2023
Day: 1
· Graduation Announcements for Seniors
Jostens has provided us with a link for you to view their catalog which contains announcements, name cards, party items, etc. You are not obligated to purchase anything from this catalog unless you desire to do so. Deadline for ordering is February 9, 2024.
Link: https://www.jostens.com/apps/store/productBrowse/1043959/CENTRAL-CATHOLIC-HIGH-SCHOOL/Graduation/2057952864/CATALOG_REPOSITORY/CARDS/
If you have any questions, please contact Mrs. Beth Corletti @ 412-208-3422 or bcorletti@centralcatholichs.com
· Volleyball Open Gym - Saturday 12/2
This is a reminder that the Volleyball team is hosting an Open Gym this Saturday (12/02) from 1:00-3:00 PM in the gym. All students interested in trying out for the Volleyball team in the Spring are welcome to attend.
· Ultimate Frisbee Team
In preparation for the upcoming Winter League indoor season, the Ultimate Frisbee Team will be hosting an introductory meeting for New Players after dismissal on Tuesday, December 5th in Room 304. Beginners and newcomers are welcome. No prior playing experience is required. The meeting should last approximately an hour. Please feel free to reach out to Coach Thomas with any questions in the meantime.
· Ski & Snowboard Club
The Ski and Snowboard Club will have its first organizational meeting of the school year immediately after dismissal on Wednesday, December 6th in Room 304 to go over details for our first Club Trip of the Winter season to Seven Springs. Beginners and newcomers are always welcome!
· Volleyball Open Gym Dates
Volleyball will be hosting Open Gyms on the following Saturdays beginning in December until the Spring Season begins. All students are welcome to attend no prior playing experience is needed!
Saturdays (1:00-3:00 PM) in the Gym
12/2, 12/16 1/6, 1/13, 1/27 2/3, 2/10, 2/17, 2/24
· First Quarter Honor Roll
Congratulations to all of our students who have made the first quarter honor roll!
2023-24 Freshman Honor Roll Q1
2023-24 Sophomore Honor Roll Q1
· Masque Fall Show: "We Need a Little Christmas!"
The Central Catholic - Oakland Catholic Masque Drama Society is proud to present its annual musical revue - "We Need a Little Christmas!" This year's show offers something for the entire family, from nostalgic, holiday classics to recent movie and Broadway hits. Our program features music from Mame, How the Grinch Stole Christmas, Anastasia, A Christmas Story, A Year without a Santa Claus, Frozen, and White Christmas, with a full-staging of the beloved TV special "A Charlie Brown Christmas!" Get into the Christmas spirit and reserve your tickets now! Visit https://ccocmasque.ticketleap.com/we-need-a-little-christmas/ to access the online box office link. Tickets will also be available at the door. For ticketing assistance and ADA seating requests, please email masqueboxoffice@gmail.com.
· SACP Essay Contest
Submissions for this year's Society of Analytical Chemists of Pittsburgh (SACP) essay contest are now open. Hard copies are due to Dr. Belardi by December 1st, 2023.
Essays should be no more than 2500 characters and should address one of the following two prompts:
1) What is the impact of microplastics on marine ecosystems and human health? Identify alternatives to plastic and describe which industry applications they can be used in.
2) The availability of generative artificial intelligence has recently exploded. How can scientists use these tools to facilitate their work? What ethical and legal considerations should be taken when utilizing artificial intelligence?
See the following link for more information: https://chemistryoutreach.org/awards-grants/awards/science-essay-contest-high-school/
· Ping Pong Club
The Ping Pong club will meet Friday after school in the gym. New members welcome.
· Parent and Visitor Entrance-Door Q
As a reminder, the Quad doors are only for staff and students of Central Catholic. All visitors, parents and those wishing to come to the bookstore must go to Door Q, located next to the Fifth Avenue stairs and ring the bell for admittance. Visitor Parking is located on the side of the building adjacent to WQED.
· Early Dismissal/Tardy Procedure
If your son will be arriving late or needs an early dismissal, you must call the absentee hotline (412 621-1766) before 9am to report it. For a late arrival due to a healthcare appointment, students must submit a note from the provider; parent notes will not be accepted. For an early dismissal, a parent note must be turned in to the Welcome Desk upon arrival and the student must sign out before he leaves campus. If no note is provided, a parent or guardian must sign the student out. Additionally, if the dismissal is for a healthcare appointment, a note from the provider must be turned in the next school day, otherwise the absence will be unexcused. If you have questions, please contact Mrs. Horey.
· Attendance Guidelines
In addition to calling your son off on the absentee hotline (412 621-1766), please remember you must also send in an excuse upon their return to school. The PA Department of Education stipulates that an excuse must be received within three school days following the absence. For medical and healthcare appointments, we require an excuse from the provider. For college visits, a letter from the admissions department or representative must be submitted. Email excuses will not be accepted. If your student does not turn in an excuse within three days, the absence will be unexcused.
Please keep in mind, not all absences are excused even with a note. For a family trip to be excused, it must have major educational value and approval must be requested from Mr. James Donahue (jdonahue@centralcatholichs.com) at least 10 days prior. Without approval, the absence will be unexcused. For club events (hockey, soccer, swimming, etc., ) we ask you submit a note from the coach or team representative. The note should contain the student's name, grade and date(s) they were out. For full details, refer to the student/parent handbook, pages 20-22.
· Afternoon Dismissal (Early Dismissal Wednesdays)
Reminder that we have 11 dismissals this school year on selected Wednesdays. The final class period ends at 1:28pm and students are dismissed. There will be opportunities for participation in Intramural sports and clubs, however not mandatory. The library and dinning hall will remain open for students who are waiting for pick up. For students riding a school bus we highly recommend for them to communicate with them about if his bus is coming at 1:40pm or 2:40pm.
· Join The Central Catholic Mothers' Guild
JOIN US to connect with other Parents at school, socialize, and have FUN all while supporting our Students and Faculty! Through various initiatives and events, we strive to provide assistance, encouragement, and a warm environment for everyone in our Central Catholic Family. The Mother's Guild supports parent-led initiatives to organize school events and parent gatherings throughout the year! As members of the Mothers' Guild, you will have the opportunity to build camaraderie and contribute your unique skills, talents, and ideas to further strengthen our community!
JOIN NOW: https://www.centralcatholichs.com/pages/join-the-mothers-guild?mc_cid=651ad57216&mc_eid=ea13a8089d
Please Like us on Facebook and Follow us on Instagram for Event Updates!!
Quote of the Day:
"It is not fair to ask of others what you are not willing to do yourself." –Eleanor Roosevelt
Saint John the Baptist...pray for us, Live Jesus in our hearts...forever!
Have an announcement to include in the Daily Bulletin or weekly newsletter?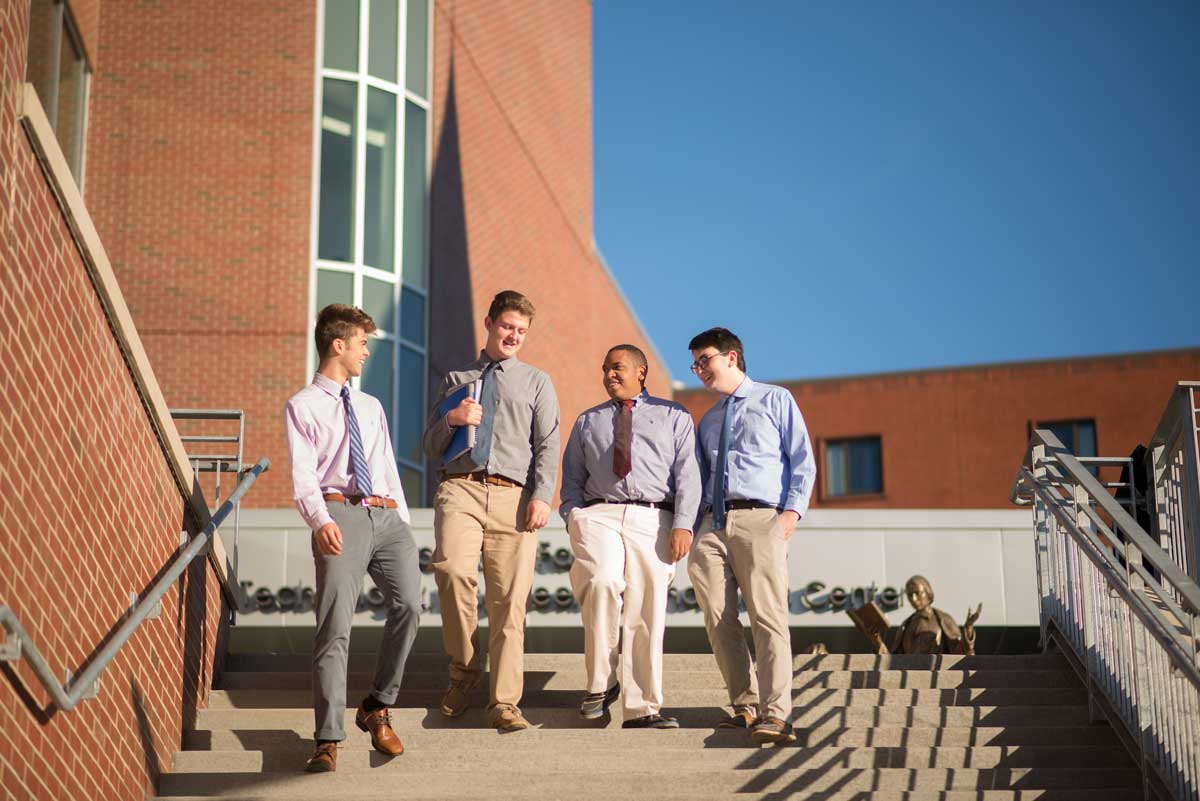 This Week at Central Catholic