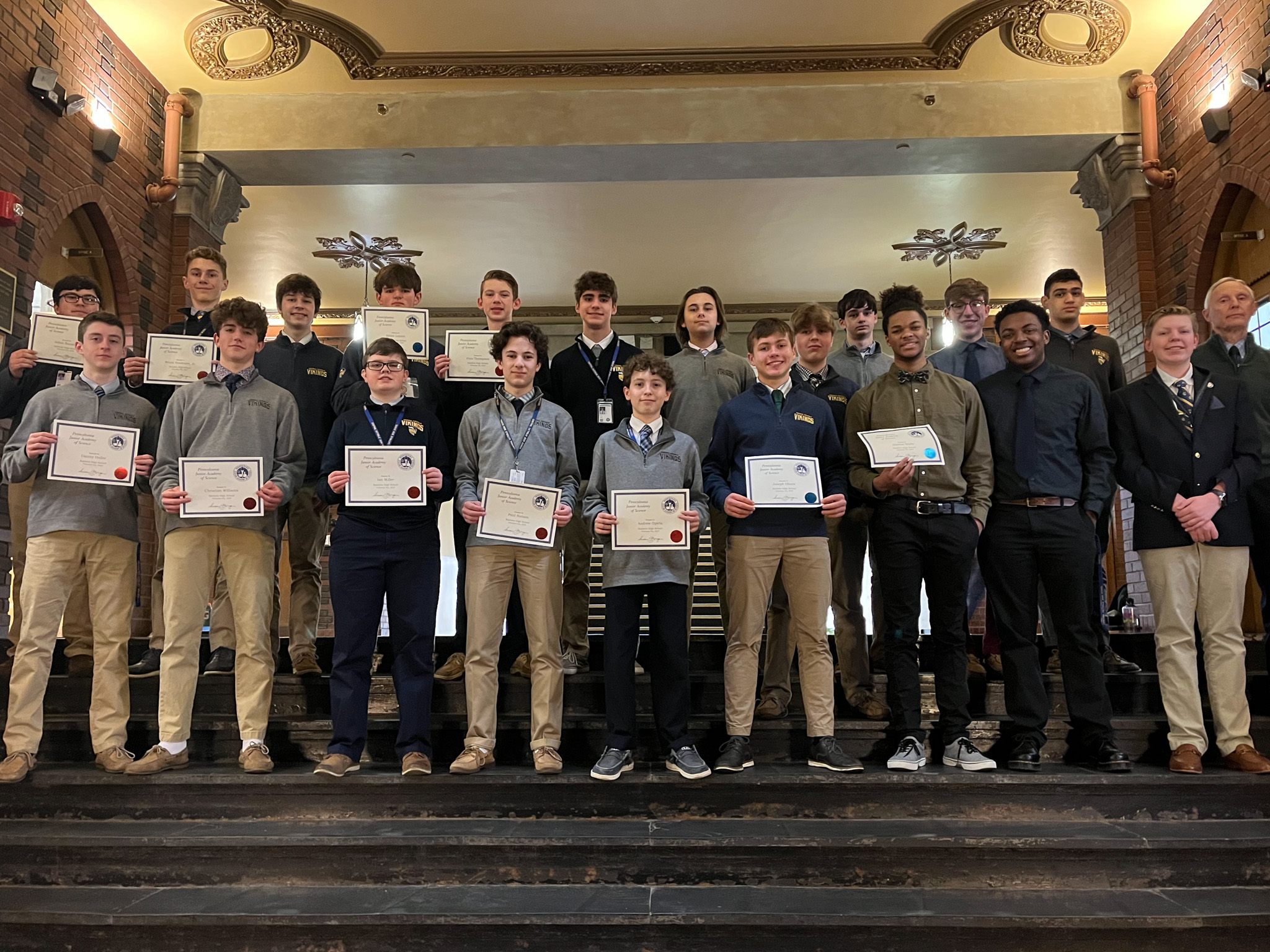 PJAS Regional Competition Results
Earlier this month, CCHS students participated in the Pennsylvania Junior Academy of Science (PJAS) regional competition. The students presented a variety of independent research projects, ranging from engineering to biology, to a panel of experts.
Overall, Central took home eight 1st place awards and fifteen 2nd place awards. The 1st place winners will continue to compete in the state competition in May. Congratulations to everyone involved, and best of luck to those who are advancing to states!
1st Place
Joe Obara, '26
Jacob Crimmins, '26
Andrew Povyshev, '26
Brian Lemon, '26 (and received a Director's Award)
Zachary Moats, '25
Jordan Coco, '24 (and received a Director's Award)
Josh Wade, '23
Ian Miller, '26
2nd Place
Alex Donihi, '26
Andrew Opiela, '26
Aiden Snoznik, '26
Michael Koman, '26
Christian Williams, '26
Dan Haller, '26
William Berger, '26
Jacob Tuite, '26
Griffin Burns, '26
Paul Nielson, '26
Bruce Goodman, '26
Finn Thompson, '26
Donovan Allen, '23 (and a 3-year perseverance award)
Jacob Wincko, '23 (and a 5-year perseverance award)
Ryan Fayock, '24