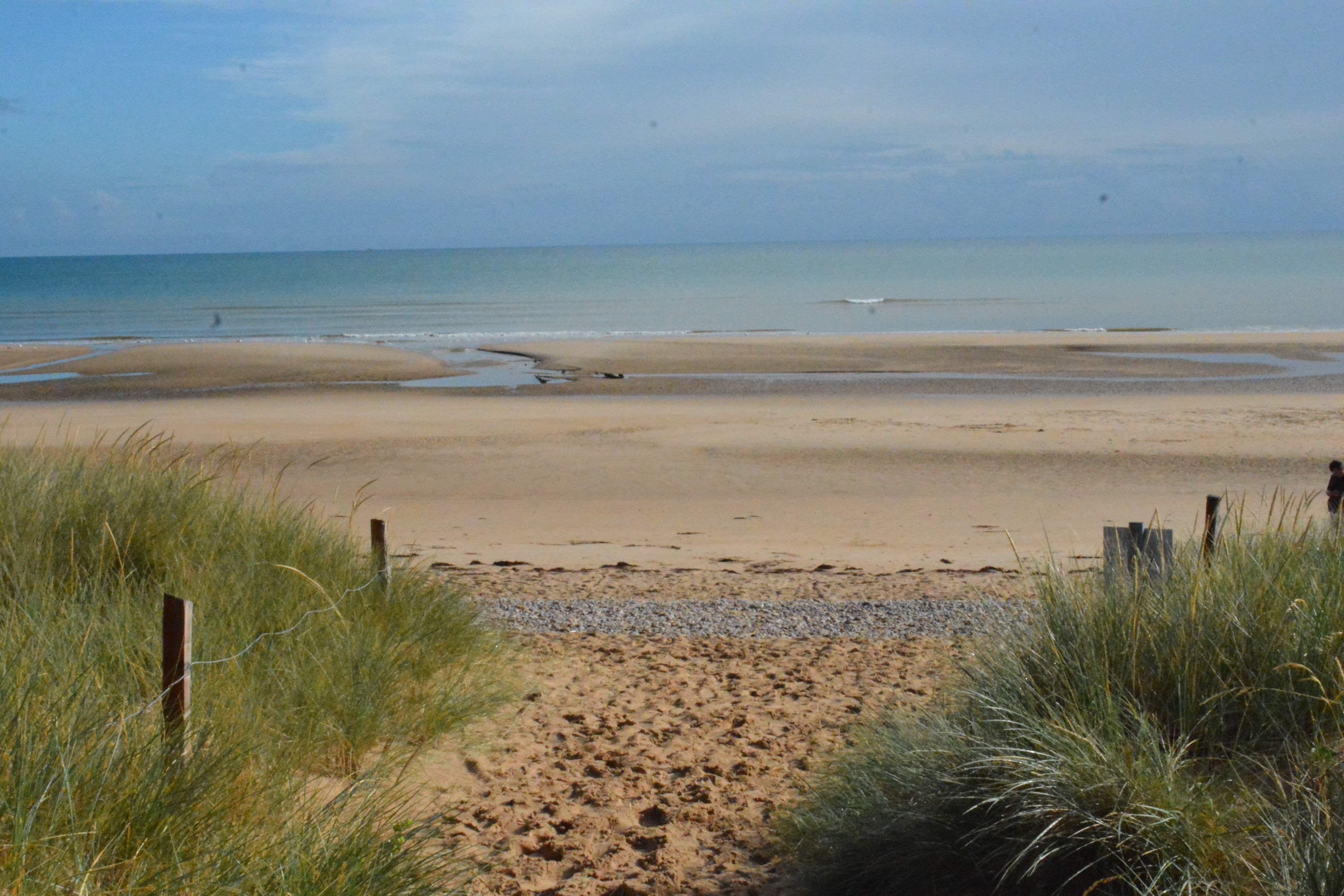 Mr. Gregory Thomas '05 and Xander Hill '23 attend Albert H. Small Normandy Institute Program
This summer, Mr. Gregory Thomas, '05 and Xander Hill, '23 were chosen to represent Pittsburgh, Pennsylvania in the Albert H. Small Normandy Institute in France. The program takes fifteen student-teacher teams from across the United States on the learning experience of a lifetime, educating participants about the D-Day Campaign of 1944 and the sacrifices made by young Americans to defeat tyranny.
Members of the Institute begin studying World War II and the Normandy Campaign in January, with a curriculum of assigned readings, and participate in weekly online discussions supervised by Institute staff from The George Washington University. From late June to early July 2022, Institute participants travel to the campus of The George Washington University in Washington, D.C., for a series of lectures and activities to deepen their understanding of elements of the conflict.
Finally, the students and teachers travel to France and participate in a week-long tour of the many sites that played a role in the Normandy Campaign. Each student delivers a presentation on a briefing topic of their choice concerning some element of the campaign at the appropriate site.
Xander's topic was the B-17 Flying Fortress and its role in the strategic bombing campaign. And as a capstone to the Institute, each team selects a member of the United States Armed Forces from their hometown who participated in the Normandy Campaign and gave his or her life in the effort to liberate France, prepares a biography of that service member, and then delivers their eulogy while standing by his or her graveside in the Normandy American Cemetery at Colleville-Sur-Mer. Xander eulogized 1st Lieutenant John Joseph Henderson.