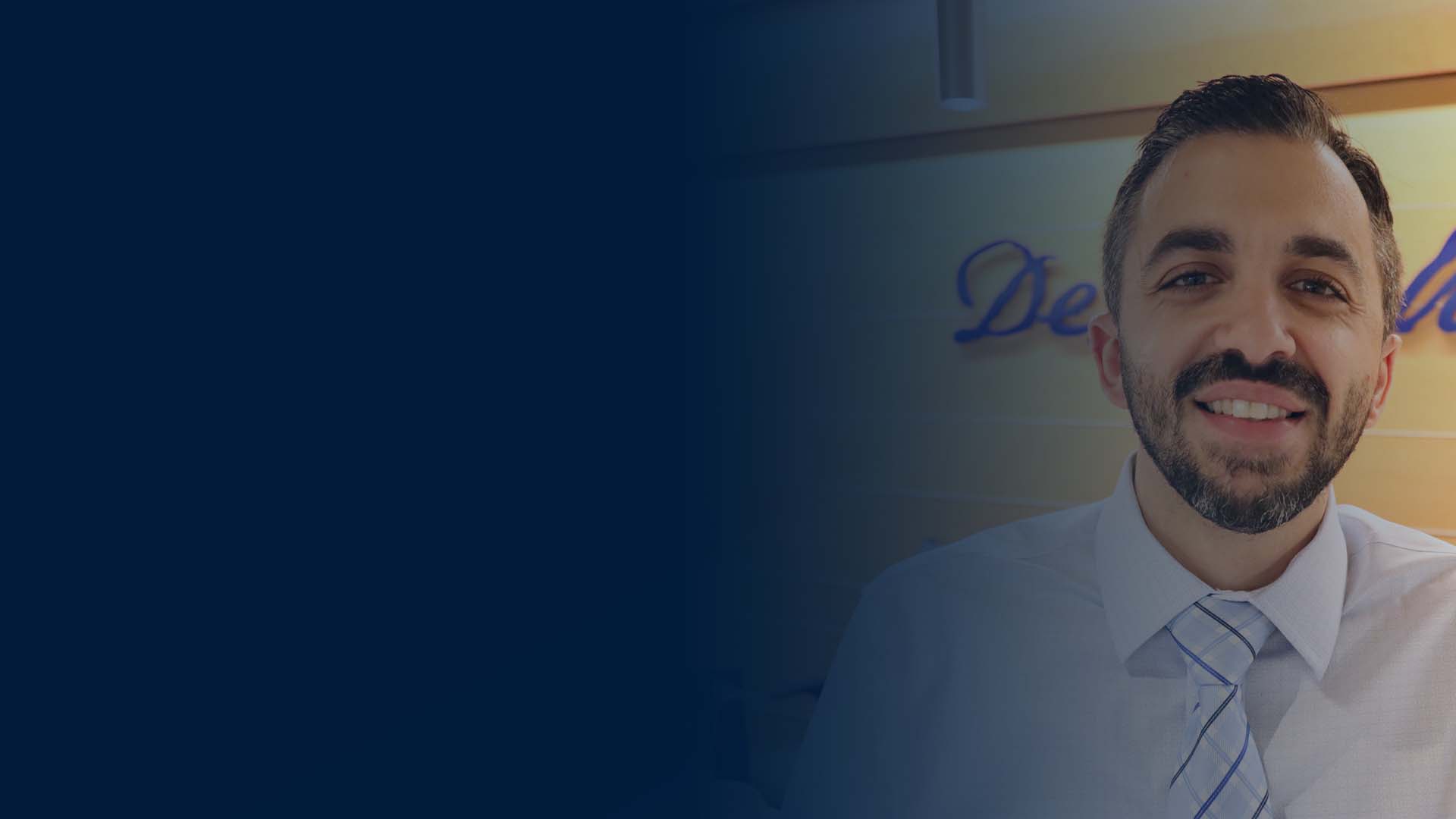 Faculty Spotlight: Meet Mr. Phil DiRenzo, '04
Mr. Phil DiRenzo, '04, discusses his passion for working with students in his role as Director of the Counseling Department, and the impact that Central Catholic made on him during his time as a student.
Where did your desire to work with students stem from?
I think a lot of my passion for working with students stems from all of the positive experiences I had throughout my years in Catholic schools. I was fortunate enough to know some incredible teachers and counselors that were monumental in helping me mature as a student and motivated me to become the best version of myself. I received a lot of support and encouragement throughout my life to go into education as I always tended to gravitate towards positions that would allow me to work with students. I had originally planned on becoming an elementary teacher but eventually switched to school counseling as I felt I was better suited for this role. I developed a knack for listening to others and giving sound advice. Working with students keeps me young at heart and provides me with an unmatched level of happiness and satisfaction. There is no greater gift than being able to play a role in molding the young minds and hearts of the students entrusted to our care.
What does your typical day at Central look like?
I learned early on as a school counselor to stay flexible, as each day will never go as planned. Most days start with me trying to figure out which students I need to see that day, mainly for academic, or personal reasons. Aside from individual student meetings, a large part of my day is spent responding to parent phone calls and emails. You always have to expect the unexpected, and there is always a chance that the administration may need help dealing with a student situation. During certain times of the month, counselors will conduct classroom guidance lessons with all grade levels which will take up the better part of the day. My schedule is flexible so I try to help out with any proctoring duties or coverage that may be needed. Most importantly, I like to keep my days open for any student "walk-ins" that come into the counseling center, whether it be because they want to discuss an issue, share some good news, or simply to say hello and grab a piece of candy. The daily interactions with students, big or small, are always the best part of my day.
What is the greatest joy in your position as Counselor, and Director of the Counseling Department?
Witnessing the growth and maturity of all the students over their four years of high school is my greatest joy. It never ceases to amaze me how much these guys change throughout their time at Central. Knowing that I may have played a role in helping turn these boys into young men is something very special.
As an alumnus, how did your time at Central Catholic prepare you for your future?
The lessons I learned at Central extend way beyond what I learned in the classroom. I feel like Central is still teaching me many important life lessons, as I am continuously inspired by my incredible colleagues that challenge and motivate me daily. As a student, I learned the importance of hard work, discipline, integrity, respect, and service to others and the community. I became more comfortable sharing my faith with others. Central allowed me to experience what it was like to be part of the special brotherhood we always talk about and how transformative this can be for a young man. Central gave me the wisdom, confidence, and knowledge that I needed to have a successful transition into college and seize more opportunities that I may have overlooked in high school. Central motivated me to take pride in my appearance and how to conduct myself professionally as I prepared to enter the real world. Central played an integral part in so many facets of my life, and my desire as a school counselor is now to provide those experiences and life lessons for my students.
What is your favorite memory from Central Catholic?
I can't choose only one, but some of my most favorite memories are seeing alumni return to campus for surprise visits and getting updates on everything they have been up to since graduating. Central is such a unique place in that alumni can't wait for an opportunity to return "home" and pick up right where they left off. We would normally get a huge influx of graduates to return to school during their college breaks. This led us to create a program a few years ago for young alumni to meet with our senior students the day before Christmas break and help facilitate Q&A sessions. They would also share advice for the future, as well as their experiences in college, trades, military, or the workforce. It's always great seeing these young men back together again sharing memories of all the good times they had at Central Catholic.
Why would you recommend Central Catholic to a prospective student?
I can't think of a single reason why any young man wouldn't want to attend Central Catholic if afforded the opportunity to do so. I do have a bias towards this school being a proud alumnus, but beyond my experiences as a student, there is truly no better place for a young man to develop his mind, heart, and character over four years. The support that I received as a student from the entire community was second to none. I can honestly say I would not be where I am today if I didn't wholeheartedly believe in our mission. The fact that we have such an extensive network of alumni that give their time, talents, and resources to see this school thrive speaks volumes. There is something very special about this place that is hard to explain unless you experience it for yourself.