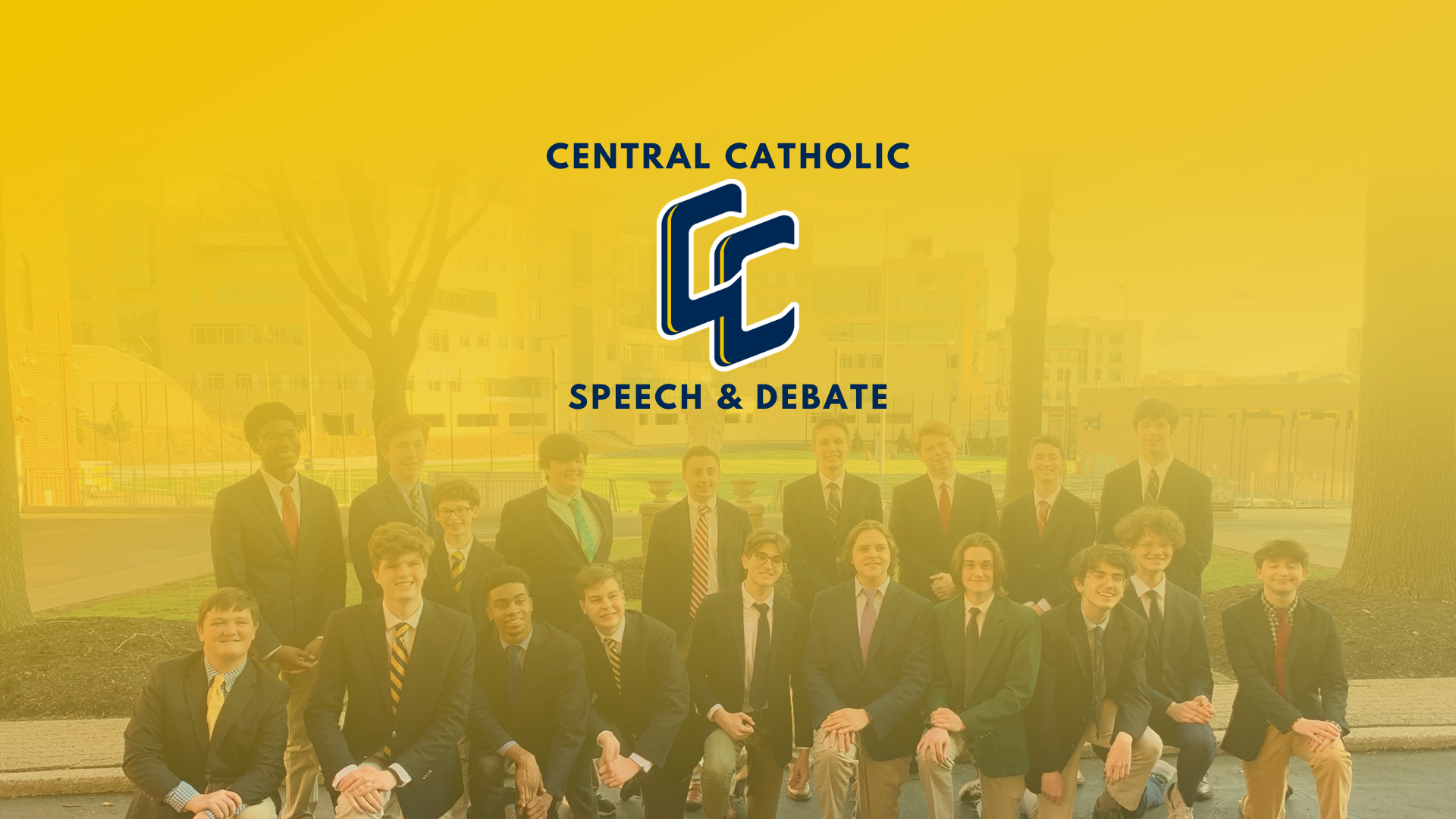 2022 CCHS Forensics Society - PHSSL PA State Championships
On March 19-20, the Central Catholic Forensics Society had 18 Students compete in the PHSSL PA H.S. Speech & Debate Championships. Central has 11 competitors advance to the elimination rounds, with 7 of our students competing in the final round of their respective events.
The CCFS team as a whole claimed 1st Place in the overall "Team Sweepstakes" competition for medium-sized schools. It has been close to 45 years since Central Catholic last claimed this coveted team sweepstakes trophy at the state tournament. Kudos go out to CCFS head coach Mike DePasquale '15 and his assistant coaches for all of their hard work.
Congratulations to the following CCFS individual student competitors:
1st Place / State Champions - Policy Debate: Oscar Heller '22 & Parker Osth '22
1st Place / State Champion - Poetry Interpretation: Luka DePasquale '24
1st Place / State Champion - Extemporaneous Debate: Liam Carnahan '22
2nd Place / Finalist - Prose Interpretation: Dominic Passafiume '22
2nd Place / Finalist - Dramatic Interpretation: Amari Smith '23
6th Place / Finalist - Commentary: Declan Reilly '22
7th Place / Semi-Finalist - Extemporaneous Speaking: Xavier Ramirez '23
8th Place / Semi-Finalist - Informative Speaking: Fiorente Pampena '22
11th Place / Semi-Finalist- Impromptu: Peter Elder '23
Octafinalist - Lincoln-Douglas Debate: Eric Fredette '22