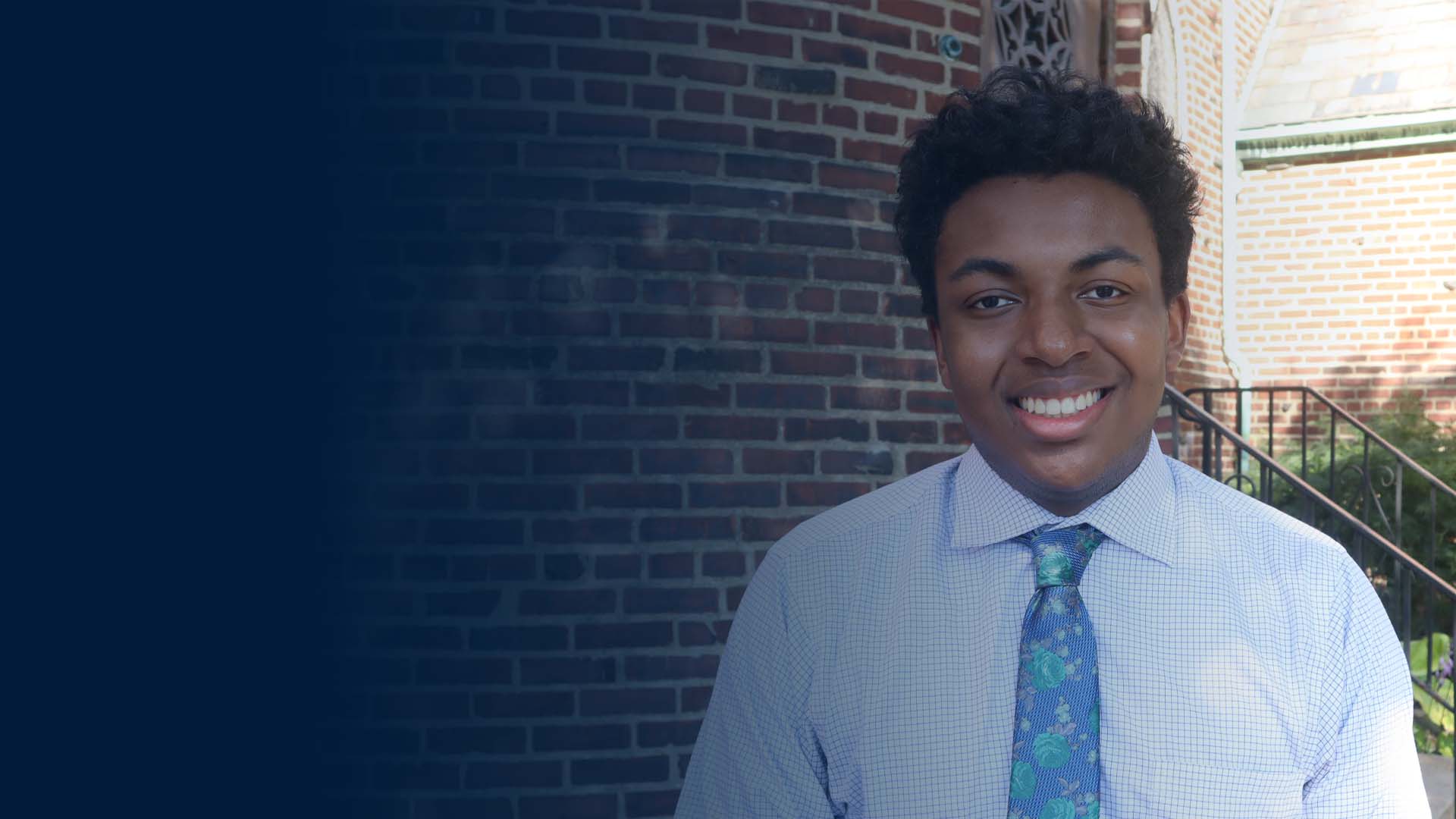 Student Spotlight: Meet Donovan Allen, '23
Donovan Allen, '23, reflects on his time at Central, and his involvement in the UPMC Hillman Cancer Center YES Program last summer.
Describe your role in the extracurricular activities you are a part of at Central Catholic.
At Central, I'm part of the Black Student Union, Viking Ambassadors, and Children of Steel. For Children of Steel, I'm the president of the board for the Central Catholic chapter. I am also a part of the Lasallian Ministry executive board.
What do you enjoy most about being a student here?
My favorite thing about Central is the freedom in terms of what classes you can take and the rigor of those classes, at least once junior year gets started. You can really tailor your classes to your interests instead of being forced into one track. The classes are difficult, but they are rewarding too. As an AP student at Central, I've learned so much and I've always been challenged to do more.
Why did you choose to come here?
A big reason I came here is because I'm a legacy, but the flexibility of classes and Central's reputation as an excellent school was a big part of my decision, too. There's also something for everyone at Central, no matter what you're interested in, and I really appreciated that diversity.
What is your favorite class / favorite teacher? Why?
I really can't choose a single favorite class, but my top two classes this year are AP Chemistry and AP Language and Composition. Chemistry always has something wild in store for labs, and despite the difficulty it's a really fun class. AP Lang has some of the best readings and mixes contemporary literature with classics. You learn a ton about not only writing but also history and what has shaped the development of America. It goes without saying that my favorite teachers are the ones who teach my favorite classes: Dr. Belardi and Mr. O'Connor. If I had been asked this question last year, my favorite class would have been Honors Exploring Literature and Writing 2 with Mrs. Sal. The novels were interesting and had commentary on present social issues.
Describe your time in the UPMC Hillman Cancer Center YES Program and the University of Pittsburgh last summer.
I worked full-time throughout the summer at Biomedical Science Tower 3 for the Hillman Academy. My project with the lab focused on the development of new technology for culturing tumors, and the project was successful. I might go back to work at the lab during the school if I have enough time, but during the summer of 2022 I will definitely be going back to continue researching. It was a great experience all around, and I got to work with immortalized cancer cell lines and even a plasma oven. It's a little nerve-racking when you have to work with a microscope that costs more than a house, but it was a valuable experience.
Why would you recommend Central Catholic to a prospective student?
Central is a great school that really prepares you for any opportunities that come your way and gets you ready for life after high school, whether you choose to go to college or not. Central's not only for STEM, either. There are tons of humanities courses to choose from that ask some of the great questions of life.