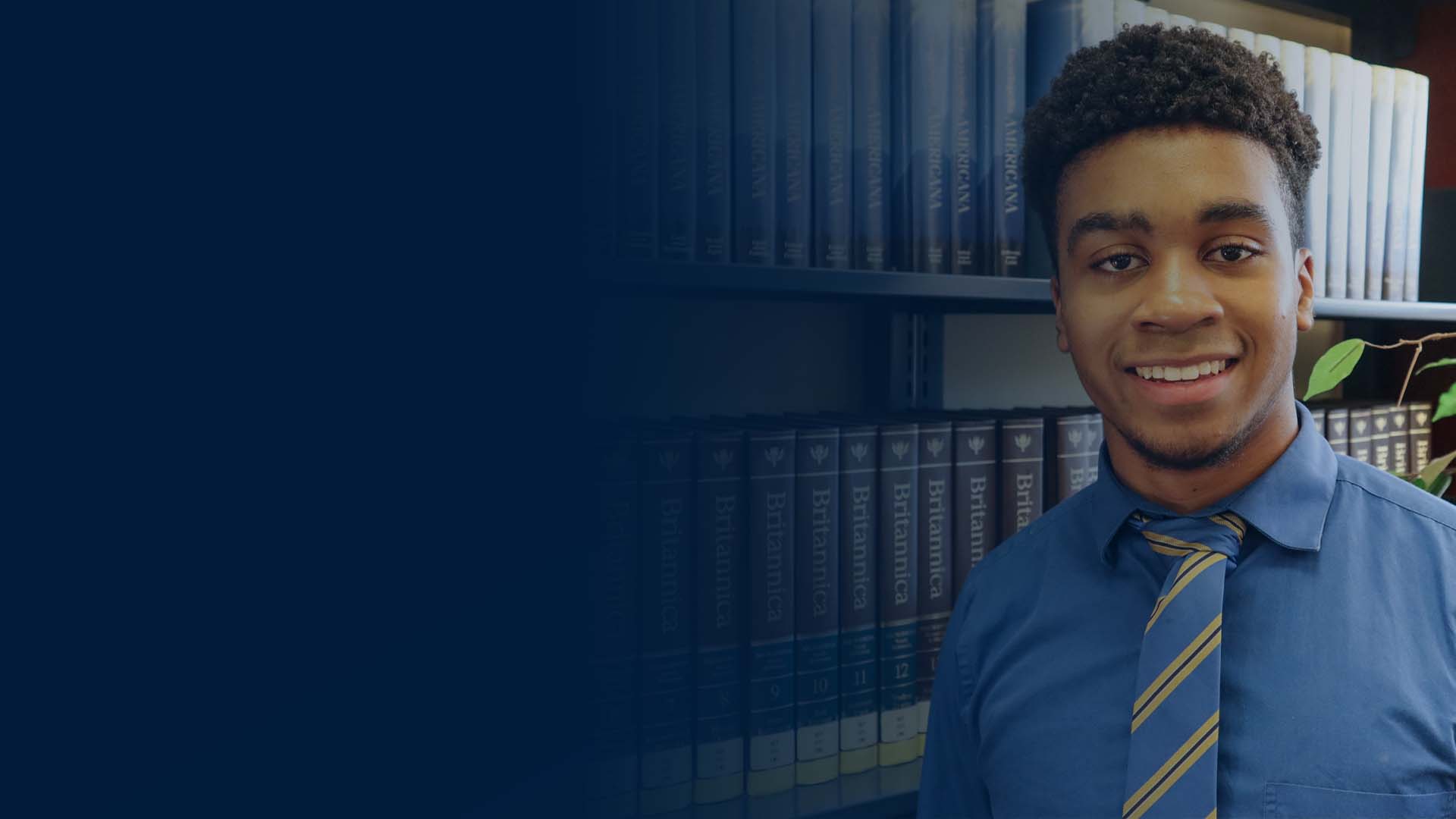 Student Spotlight: Meet Amari Smith, '23
Amari Smith, '23, delves into his passion for public speaking, as well as his success on the Speech and Debate team in the Central Catholic Forensics Society.
Where do you live and what middle school did you attend?
I attended Gateway School District up until high school, and I live in Monroeville.
What do you enjoy most about being a student here?
Central Catholic has provided a lot of opportunities for me, that are especially hard to find in other schools. But I think one thing that stands out to me is the community here. I think a lot of people are hesitant to come to a school of this size, but once you come and experience it for yourself, it really is like a brotherhood. I've made so many connections that have helped me open doors for my future, and this school has paved many paths in my life.
What extracurricular activities are you a part of at Central?
I participate in a lot of clubs and activities at Central Catholic. The biggest one is Forensics, where I'm on the Speech and Debate team since I love public speaking. I'm also involved in the Viking News Network, and the new club Viking Productions. In addition to those, I'm in the Ski and Snowboard Club, Dignity and Respect Club, and the Black Student Union. Lastly, I'm involved with FBLA (Future Business Leaders of America) as well.
Describe your role within the Central Catholic Forensics Society. What was it like to win numerous 1st place awards in past competitions?
Throughout my life, I never had the chance to do something like speech and debate. I always knew I loved public speaking, so when I came to Central Catholic my Freshman year, I was ready to go. Right off the bat, I did very well. I won a lot of tournaments, but I have seen myself improve since my beginnings in the Forensics Society. The more I did it, the more confident I became in public speaking, and I owe it to being involved in Forensics.
Describe your involvement in FBLA. Which events have you participated in?
During my Sophomore year, I ended up going into a competition where I had to produce a mock-news broadcast, and I ended up placing 9th in the state. That event helped me exercise my love for public speaking. This year, the event I am participating in is a "brand pitch."
Why would you recommend Central Catholic to a prospective student?
Central Catholic is a great school for so many reasons. I'm sure you've heard it many times, but the brotherhood that is provided is unmatched. Not only that, but they offer so many opportunities. I've never heard of a high school with so many extracurricular activities. Central opens up so many doors for your future, that will put you ahead of other people. It truly is an amazing school that I highly recommend attending.
Is there anything else you'd like to highlight?
I'd like to invite any current or prospective student reading this interview to join the Forensics Society. Joining the Speech and Debate team within the organization will help you exercise a skill that everyone should develop, which will eventually help you succeed in the future.