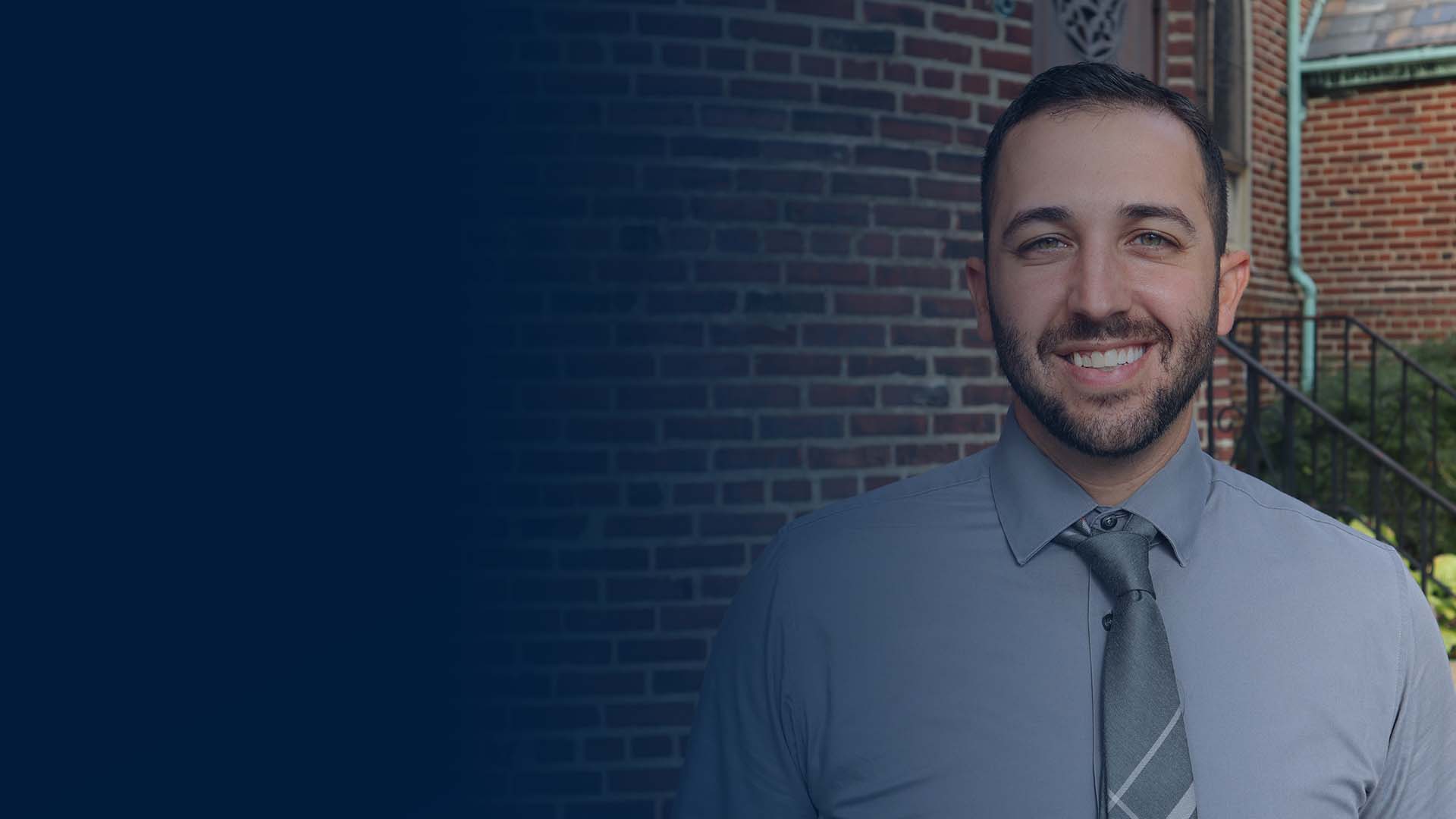 Faculty Spotlight: Meet Mr. John Rende, '10
Mr. John Rende, '10 discusses how he incorporates faith in his classroom, and his goals for the Central Catholic Baseball team as their new head coach.
What is your approach to teaching?
My approach to teaching is to meet students where they are. Teaching Religion it is all about teaching students how to live out their faith and use what is taught in the classroom so they can be better young men at home, in their communities, and all they encounter or interact with on a daily basis. I wanted to become a teacher because I want to students to encounter and learn more about God's love on a daily basis and that is the approach I take every day.
What ways do you incorporate real-world experience into your classroom?
I try to teach about real world examples or current events of how faith is seen and used in our world today. I think it is important for students to learn that our faith is alive in so many ways. I also try to show how our faith is lived out by incorporating one of our main pillars which is men of service. Being in Lasallian Ministry has allowed me to bring the service aspect of our community to the classroom and has created a great dynamic and something visible for the students to see how our faith in works.
Tell us more about Lasallian Ministry, and what your role is within the organization.
I am currently an Assistant Director in Lasallian Ministry. We have a such a great team and a unique dynamic, Dan Gallagher (Assistant Director) and I were brought in two years ago to help assist Kyle Goldcamp (Director) with the service aspect of Central and the new role has been such a great blessing. Kyle, Dan, and I get along extremely well and all have a passion for service and want the best for Central. The other great thing about Lasallian Ministry is that there are so many other faculty and staff members who assist in growing the service aspect of the school, so many who sacrifice their time and are living examples and role models for our students on why serving others is so important.
What are you most looking forward to in your new position as head coach of Central Catholic Baseball? What do you hope to accomplish with the team?
I am most excited to prepare for this upcoming season and to create a family culture in the program as a whole. Obviously, our goal is to win WPIAL and State Championships. But, more importantly what we are hoping to accomplish is for our players to become better men in all aspects of their lives. I think the best accomplishment as a coach is for a player to graduate better and more successful than how they started. I don't just mean from just a baseball perspective. I mean: Have they grown to be better young men in their faith? Have they grown to become better young men at home/in their communities? Have they grown to become better young men in the classroom? So to go back to the original question, I am most excited to help our student athletes grow into better young men in all aspects of their lives. That is why I became a coach.
Why did you decide to come to Central when you were a student?
I looked at several different Catholic High Schools, but when I visited Central it was different than any other place. Looking back on it now, the Brotherhood we always speak about here was truly present and everyone welcomed me as if I already was a student in the school. Honestly, it was the interactions I had with the current students at the time that made my decision so easy. You could tell that Central was a unique place and a special place. It was one of the best decisions I ever made.
What do you like most about teaching at Central?
I love teaching at Central. I love being back and being able to be at the place that really had such a great influence in my life. It really is an honor to be able to teach and help others gain such a positive experience here at Central. Central has had a great influence in my life and to help others experience that and being able to come here every day is truly a blessing. The students are another main reason why I love teaching; they are always respectful and always willing to become better on a daily basis.
Why would you recommend Central Catholic to a prospective student?
I would tell any prospective student thinking about coming to Central that there is no other place like Central Catholic. You will come out of here a better man in all aspects of your life and will be in a community of those who care about you and want you to be successful. At Central you are surrounded by so many people who want to see you be the best version of yourself. There is a genuine concern for you as a person in all aspects of your life. Coming to Central Catholic is one of the best decisions of my life and what I learned here and the relationships I made are immeasurable.