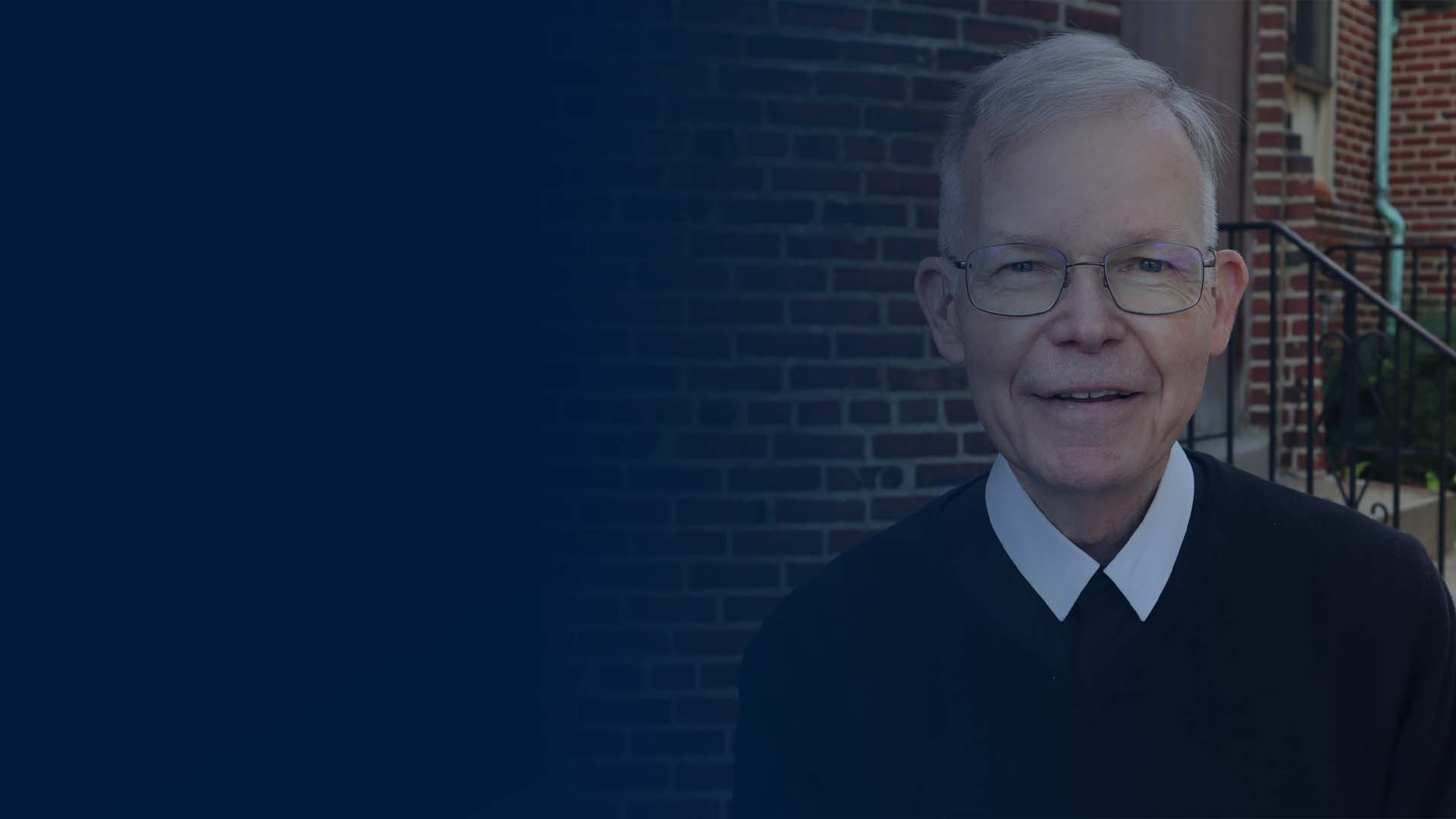 Faculty Spotlight: Meet Brother Eric Henderson
Brother Eric Henderson discusses the joys of his vocation as a Christian Brother, and how he inspires his students to to pursue opportunities beyond the classroom.
What is your approach to teaching?
I have always aimed to have my teaching lead the students to wonder about the natural world and enliven their curiosity about how things work. Their "why" questions lead them to explore for a lifetime.
Describe any hands-on opportunities that you incorporate into your lessons
In my Chem class, I frequently present demonstrations and develop experiments for the students. Their hands-on experiences help them relate the activities to the topics presented in lecture. This hands-on approach is endorsed and used by all the Chem teachers at Central Catholic.
I like to tell the students about opportunities for volunteer work, internships, and employment fields. Applying for these programs and openings allows them to establish contacts with people that can lead to future employment.
Explain your vocation to us.
From my first high school years with the Christian Brothers, I was impressed with the classroom atmosphere and after school activities they established. They were good teachers and were happy in their dealings with us students and their fellow teachers.
There were no flashes of lightning related to my decision applying for the Brothers. The decision was just a quiet awareness of what I might be able to do as a teacher. My parents and brother were supportive of my idea. As a family we lived simply. My Dad and Mom provided my brother and I a calm home in which to grow up.
In joining the Brothers, my family expanded as the Brothers and many of their family members have become friends.
I have learned so much about teaching and religious life from listening to colleagues and friends about their experiences. Many of the senior Brothers shared stories and experiences that they have had.
What opportunities does being a Brother provide?
One of my nicest opportunities I currently have at Central Catholic and living in Pittsburgh is the opportunity to be able to see my family frequently. We have breakfast together most Sundays of the month. To see my family growing and taking on new responsibilities has been rewarding and not having to travel too far means I can see them weekly.
One of the senior Brothers with whom I lived, Br. Alexis Kirk, taught English and writing as a second language to young refugee boys and girls when he retired. In one of our conversations, Alexis said that what got him up in the morning was these kids that he would meet and teach every weekday. Not a bad approach that I see in the Brothers with whom I live.
What is your greatest joy in your vocation?
Seeing what students have become and can become brings a sense of satisfaction. The maturity that develops in a student over the span of a high school education is influenced by their family and their friends. Teachers, coaches, counselors, and moderators are also contributors. St. John Baptist De La Salle wrote that parents "entrust" their boys and girls to the care of teachers. For me as a Brother, to realize what that "entrusting" means gives meaning to my life.
What do you like most about teaching at Central?
When I first arrived at Central, it took me only about two weeks to see the "brotherhood" in action among the boys and the staff and faculty. All schools have a level of understanding and respect that you can sense by observation. The acceptance and inclusion that our freshmen experience when they join classmates and teammates grows over their years at Central. Leadership qualities can be seen in many of the seniors.
Why would you recommend Central Catholic to a prospective student?
Looking for some challenges, getting to know and establish new friendships, growing in faith are reasons to consider for parents and students. Many alumni value what they learned and experienced by attending Central Catholic. Their recommendations and loyalty are spoken about with good humor and memories, and they are willing to support and continue the tradition with incoming boys.