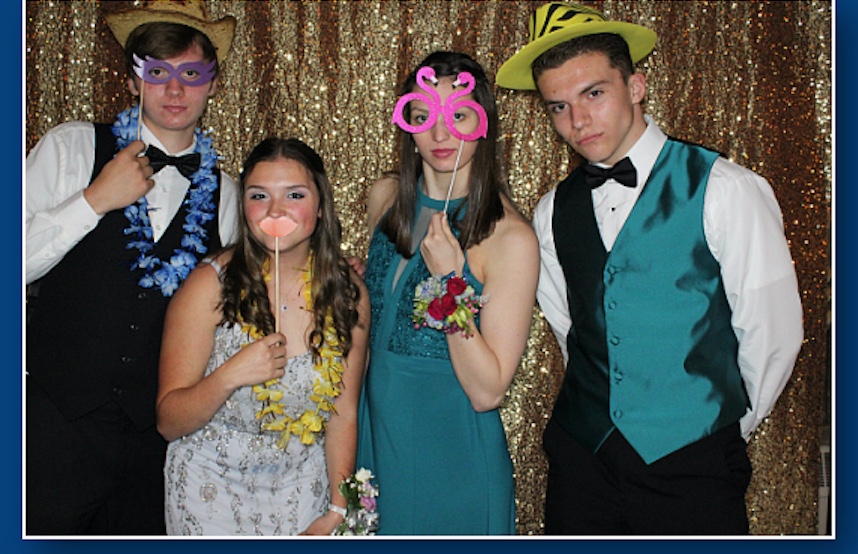 March 29, 2019
Dear Central Catholic Junior or Senior:
The 2019 Prom will be held on Friday, May 10th, 2019 from 7:30 p.m. until 11:00 pm at Marriott Pittsburgh City Center.
Download the Prom Agreement Form
Download the Table Seating Preference Form
The event is being held in the 2nd floor ballroom. Doors will open at 7:00 pm, and the event will begin at 7:30 p.m. A sit-down dinner will be served followed by an evening of fun and dancing.
The Prom is a formal event. Gentlemen should wear tuxedos or suits, and ladies should wear a formal dress or gown. Please be aware that your dates will be held accountable to the dress requirements set forth in the contract from Office C. If your date does not comply with these dress requirements, then she will not be able to attend the Prom.
Location, Parking and Ballroom Access:
The Marriot Pittsburgh City Center is located in the heart of downtown Pittsburgh at 112 Washington Place, Pittsburgh, PA 15219. Parking is available after 5 pm for the cost of $6.00 in the parking garage. In the off chance the Pittsburgh Penguins have a home playoff hockey game, you will need to tell the parking attendant you are there for the Central prom to avoid paying the event fee.

To access the ballroom from the main lobby, you can either access the 2nd ballroom by taking the elevators which are located past Crafted North on the right. You can also take the stairs which is past the front desk. To access the ballroom from the parking garage level G, you can take the elevator right to floor 2. Additionally, there is a set of escalators that will bring you to the lobby level from the garage. From there, you can then go through the glass doors to bring them into the lobby to access the elevators to go to level 2.

Cost and Ticket Sale Information:
The cost per couple is $130. Single tickets may be purchased for $75.

The ticket cost includes dinner, dancing, all-night beverage bars, photo booth and a prom souvenir

for Central Catholic students.

Ticket sales open on Friday, April 12th. The last day to purchase tickets with a check made payable to: Central Catholic High School is Friday, April 26th, 2019. Each student who wishes to purchase a ticket must have his Prom Event Contract completed in full.

Tickets will be sold outside of Office A via Ms. Sirockman from 7:30-7:56 a.m. and from 2:40- 3:00 p.m. . Tickets will NOT be sold during the school day.

Tickets will be sold on a first come, first serve basis. We will only be selling a total of 200 tickets, so please plan on buying your ticket early.

No student who is on Disciplinary Probation may purchase a ticket. No student who currently owes tuition may purchase a ticket.

Because we must pay for a large portion of the event in advance, no ticket refunds will be issued after Friday, April 26th, 2019. Should you need a refund, please make sure you see Ms. Sirockman before that time.

Table Seating Preference Sheet:
The tables seat ten people. Students must turn in a complete table of ten in order to honor their table seating preference no later than Friday, April 26th.

Please only turn in ONE Table Seating Preference Sheet per table.

Students that do not turn in a table seating preference sheet or multiple sheets will be assigned to a table.
Central Catholic High School • 4720 Fifth Avenue • Pittsburgh, PA 15213 • 412.208.3400
Menu Options:
Beverages:

Unlimited soda, iced tea and water

Entrée:
Garden salad with rolls and butter, chicken francaise (egg-dipped, sautéed in butter with diced tomatoes and scallions), mashed potatoes and a vegetable medley. Dessert is a white chocolate raspberry cheesecake.

Vegetarian Option:
Garden salad with rolls and butter and pasta primavera Dessert is a white chocolate raspberry cheesecake.

Gluten-Free Option:
Garden salad, chicken francaise (unbreaded chicken, sautéed in butter with diced tomatoes and scallions), mashed potatoes and a vegetable medley. Dessert is a fruit cup.

Vegan Option:
Garden salad with rolls and pasta primavera prepared as a vegan entrée. Dessert is a fruit cup.

. If you or your date chooses the vegan, vegetarian or gluten-free option, this must be written on your contract and conveyed to Ms. Sirockman no later than Friday, April 26

Students with questions concerning Prom should see Ms. Sirockman in Room z204. Contracts and table seating preference sheets will be available from Ms. Sirockman. They are also available for you to download under the News section on the homepage of our school's website.

Gratefully,

Mrs. Sirockman-Bell csirockman@centralcatholichs.com