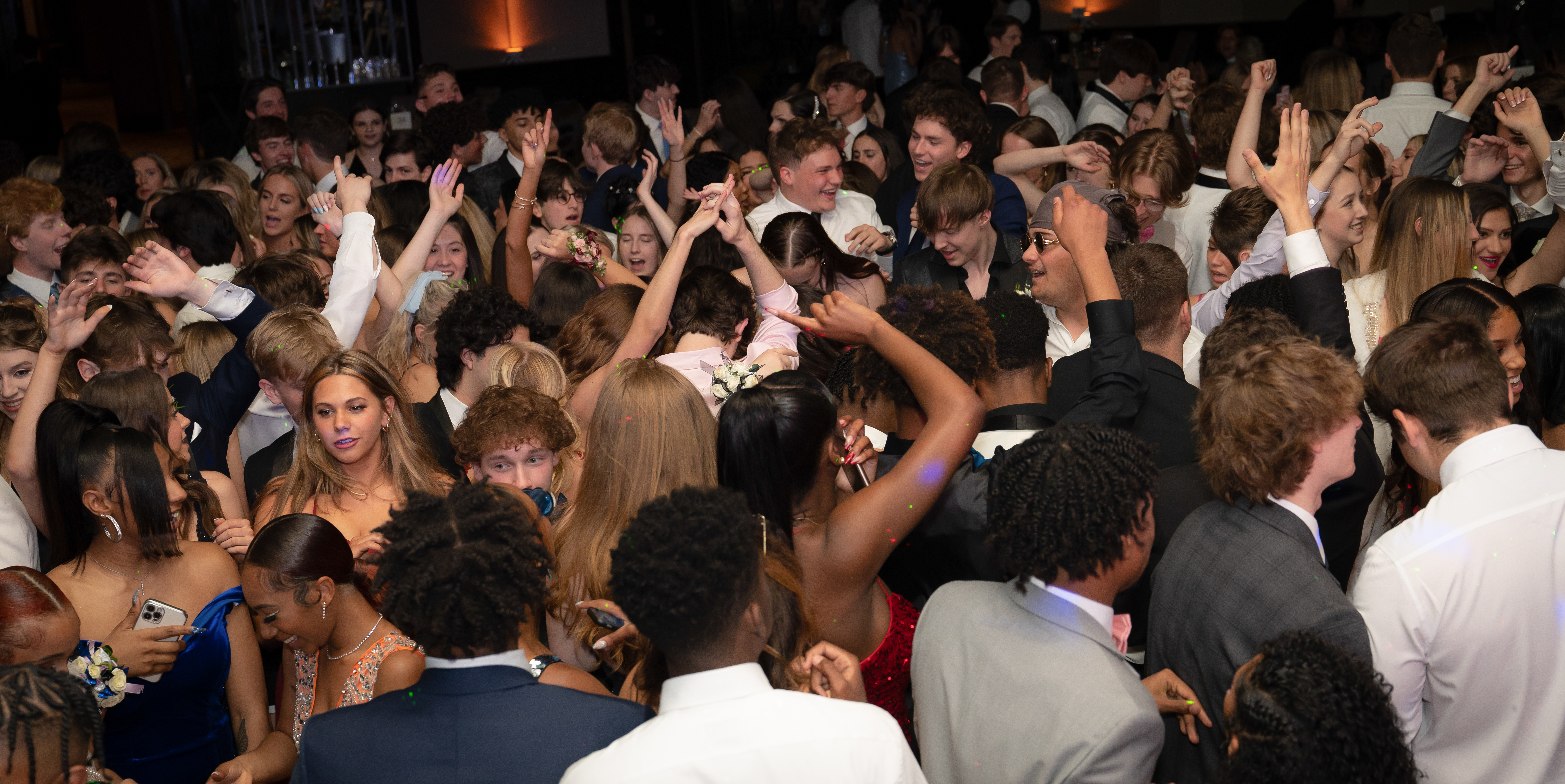 Junior/Senior Homecoming Dance
Review the Homecoming informational letter and contract below.
Junior/Senior Homecoming Dance:
This year's Homecoming will be held on Saturday, October 8, 2022, from 7:00 p.m. until 10:30 p.m. Homecoming is ONLY for juniors and seniors and dates must be at least a sophomore in high school. Homecoming will take place in the Cathedral Room at Saint Nicholas Greek Orthodox Cathedral. Saint Nicholas Greek Orthodox Cathedral is located at 419 S. Dithridge Street Pittsburgh, PA 15213. Parking is next to the venue and free for all attending.
The cost per couple is $130. Single tickets may be purchased for $75. The ticket cost includes a buffet dinner, dessert, dancing, and all-night beverage bars. Homecoming is a formal event. Gentlemen should wear a suit or sport coat, and young ladies should wear a formal dress.
Homecoming tickets will go on sale via Ms. Sirockman out of Office A before and after school 7:30-7:56 a.m. and from 2:40-3 p.m. Ticket sales open on MONDAY, September 12, 2022, for seniors and Wednesday, September 14 for both Juniors and Seniors. Ticket sales close Friday, September 23, 2022 – this date can not be extended. Tickets will NOT be on sale during the school day. Please note that tickets will be sold on a first-come, first-serve basis. Please plan on buying your tickets early.
All students will be reviewed and subject to additional reviews for being in good standing by the 3 Assistant Principals and Dean of students. What will be reviewed are the following Academic Integrity, Academic eligibility, Attendance eligibility, Discipline eligibility, and overall standing of being a Christian Gentleman and a good representation of a Central Catholic student.
Each student who wishes to purchase a ticket must have their Homecoming Event Contract completed in full before he will be able to purchase a ticket.