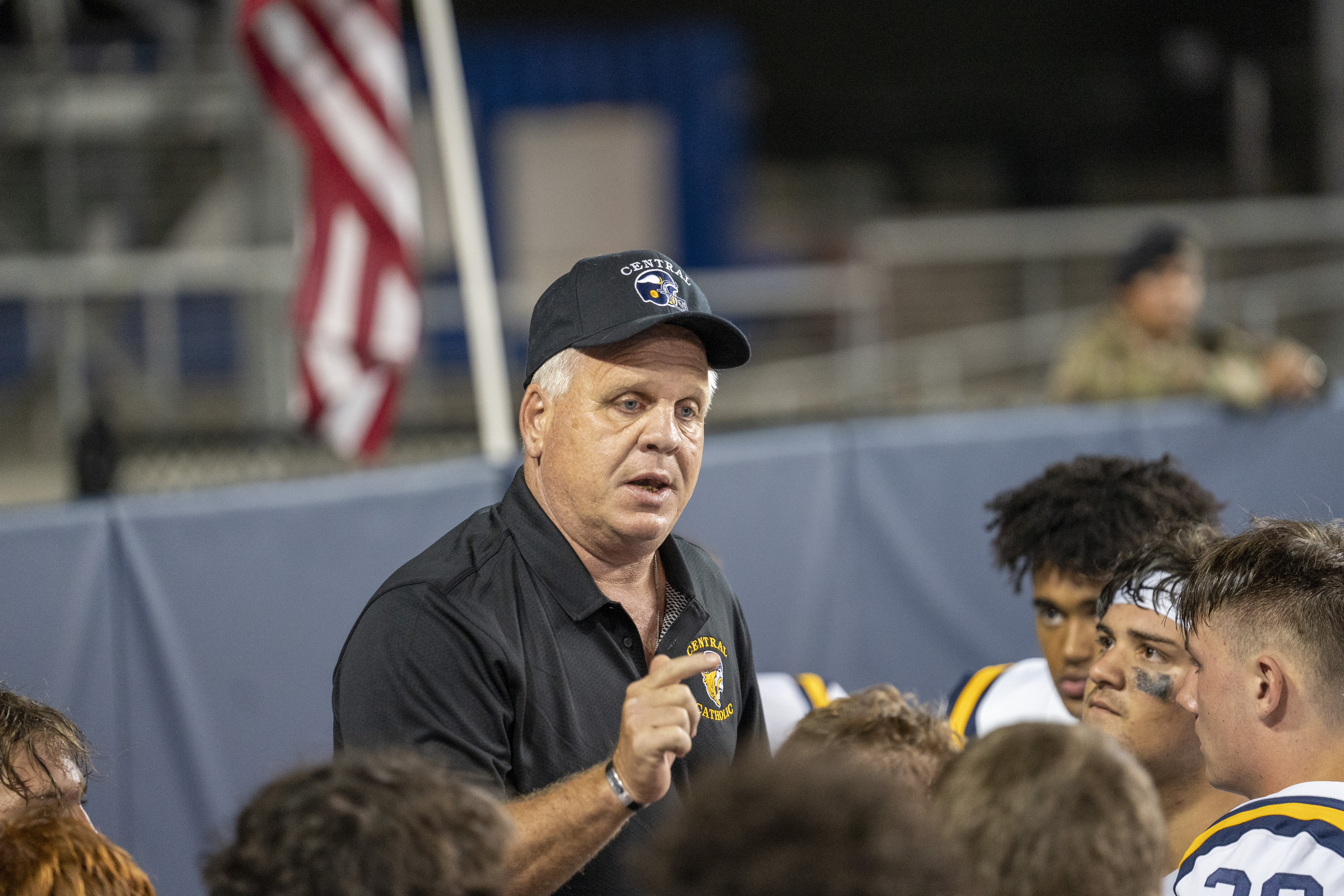 Central Catholic's Head Football Coach Retires
Central Catholic's Head Football Coach Retires
---
Press Contact: Brian Cook, Director of Communications and Marketing
Office: 412.622.6181
bcook@centralcatholichs.com
December 1, 2022
PITTSBURGH – After a 21-year storied career, Central Catholic Head Football Coach Terry Totten retires with a host of accolades under his belt.
A 1976 graduate, Totten has been a part of Central Catholic football since high school. His four years as a player helped set the stage for his time as the team's leader.
Upon returning to his alma mater in 2002, he served as defensive coordinator and was promoted to head coach in 2005. Central Catholic achieved 2 PIAA State Championships and 6 WPIAL titles throughout Totten's time as head coach.
He has also coached five young men who went on to succeed as players in the National Football League -- four of whom are active, which is currently the most of any high school in Pennsylvania.
"Coach Totten has been an integral part of the Central Catholic Football tradition for many years," said Central Catholic's Principal Brother Mike Andrejko, FSC. "We are grateful for his service and devotion to our young men as well as his commitment of excellence to the program."
During a team meeting on Thursday, Totten addressed the team, coaches, and administrators, thanking everyone for their support. In a written message, Totten said, "Thanks to the hundreds of fantastic young men I have had the honor to coach."
Totten is noted as one of the most decorated and hard-nosed coaches in Central Catholic's 95-year history. He also served as a mentor to many who have come through his program.