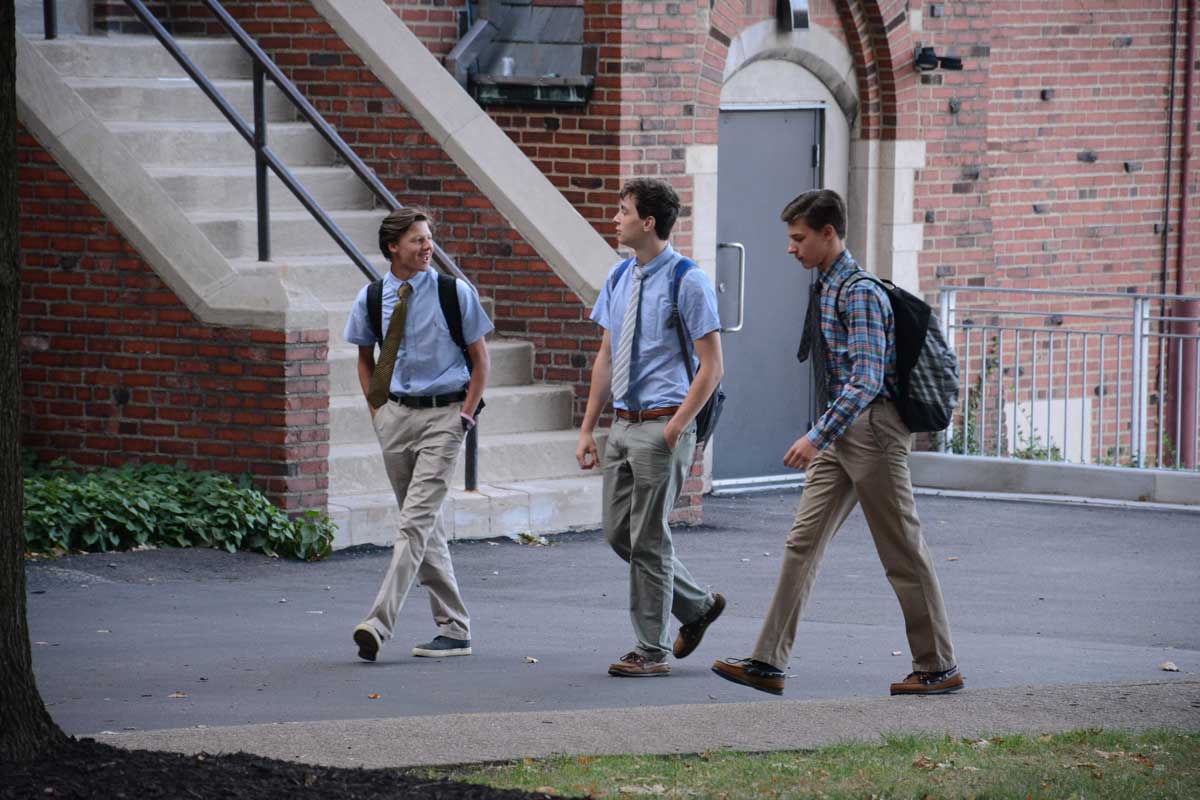 Central Catholic 2021-22 Dress Code Updates
The Return of the Neck Tie
Greetings from Central Catholic High School! We hope you are enjoying these summer months. Although cold weather may seem far away during this month of July, we want to take this opportunity to communicate the importance of Central Catholic's dress code, particularly as it pertains to colder weather.

In many ways, our dress code is integral to what sets a Central Catholic student apart. It signals our students toward their unique relationship and identity with God, as well as the indispensable quality of being part of this school's larger community.

As our world continues to return to normalcy, it is our goal for the students to return to the stability of Central Catholic's fundamentals. There is perhaps nothing more fundamental to the Central Catholic High School dress code than the necktie, and we are looking forward to its return this fall. All students will be required to follow the dress code as outlined below beginning Day 1.
Review the Dress Code
An Update on our Outerwear Policy
Beginning with the 2021-22 school year, students will not be permitted to wear outerwear that is not official school outwear during the school day, aside from entering and exiting the building before and after the official school hours.

Approved items include: 1/4 sweater, v-neck sweater, sweater vest, and sports performance ¼ zip. Suit/sport coats and blazers are also approved and are especially suitable for Mr. Brown's "business suit Fridays." All items (aside from blazer/coats) can be purchased in the school bookstore. Both online and in-store products will note which items are approved dress code.

Shop online via the link below. If you have questions, contact the Central Catholic bookstore via email or by phone at 412.208.3498
As our own Hall of Fame Alumnus Bill Hillgrove, '58, recently said, "this neck tie is a symbol of embracing that something that is bigger than you."
We are looking forward to welcoming our students back for another exciting year at Central Catholic!
Sincerely,

Mr. James Donahue, '03
Assistant Principal for Student Affairs
jdonahue@centralcatholichs.com