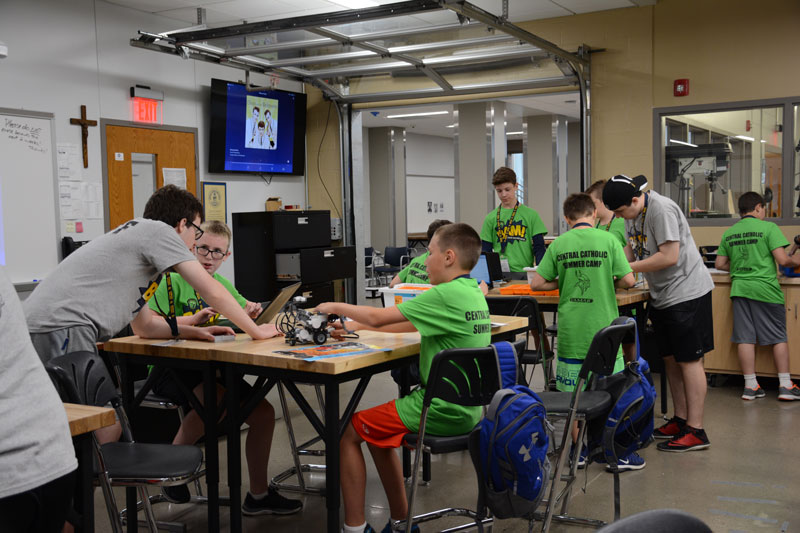 BAM! (Because Academics Matter) Summer Enrichment Program
BAM! (Because Academics Matter)
BAM! (Because Academics Matter) is Central Catholic's Academic Summer Enrichment Program for boys entering the 7th and 8th grades. The two-week camp ties the rigorous academics of Central Catholic with a fun and engaging environment for the young men who are considering Central for their future. The courses and activities are designed to show students what high school is like in a college preparatory setting while creating excitement and curiosity for deeper learning at a higher level.
Basic Info:
When: June 17 -21 and June 24-28. Register for one week or get a discount when you register for both!
Where: All courses, unless otherwise listed, will take place at Central Catholic High School.
Time: All sessions will run from 9 a.m. - 1 p.m. Monday through Friday, with an option to add afternoon sessions for an additional fee.
Learn more and Register Now