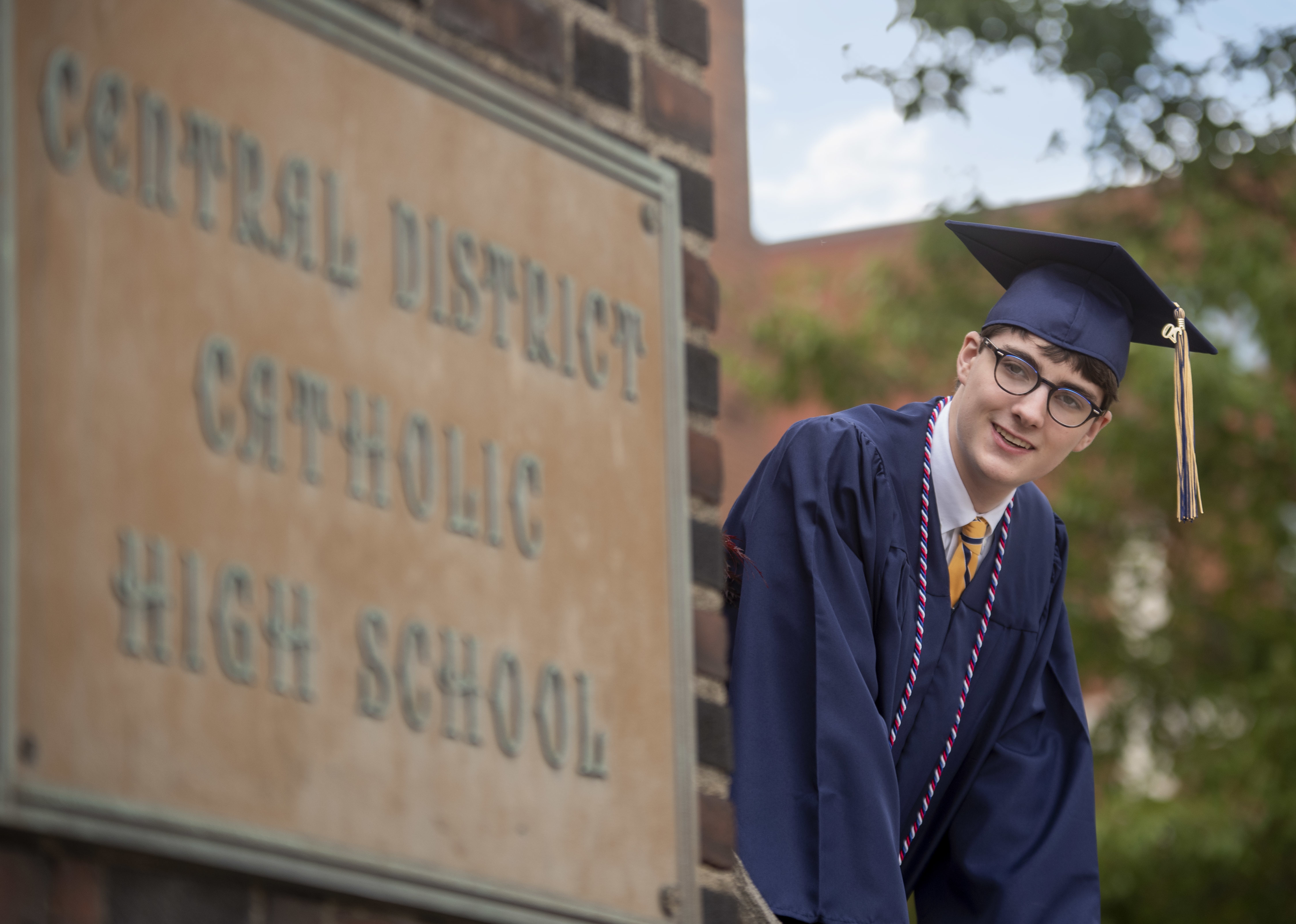 2020 Commencement Updates as of July 17
An Important Update on 2020 Commencement
Dear Class of 2020 Students, Parents and Guardians,

Earlier this month, we released our plans for our July 26 commencement ceremony. Many parents and guardians expressed disappointment that they would not be able to share in all of the joys that a commencement ceremony can bring in person. Balancing the safety of our community with such a cherished tradition like commencement has posed many challenges. After careful consideration, we have developed an updated plan that will allow our grads to attend the ceremony along with two guests.

Please read the updated plan carefully. While there would never be a perfect scenario for our commencement ceremony during these uncertain times, we recognize the importance of our families, and we hope that this provides a reasonable compromise.

We are working within the restrictions as of today, July 17, in Allegheny County. The plan below will remain final and will not be amended should restrictions be lifted or changed to accommodate for large groups of people to be indoors.

At 11 a.m. on Sunday, July 26, we will host a live stream of our traditional ceremony, which will include our invocation, salutatory address, remarks, announcement of graduates, valedictory address and benediction. At this time, students will not be present due to indoor social distancing guidelines but may tune in to the live stream with their families.

The entire ceremony will be held in the McGonigle Theater at Central Catholic for the first time since 1947. In order to accommodate such a large number of guests in small groups for an extended period of time, it was imperative that we moved the ceremony to Central Catholic in lieu of Soldiers & Sailors Memorial Hall. In total, the announcing of all of our graduates along with their families will take close to 8 hours. Because of that and the necessary steps to set up appropriate live streaming for those that cannot be in attendance, we chose to host this year's commencement ceremony at Central Catholic.

Throughout the afternoon of July 26, each graduate and two of his guests will be assigned a 10-minute time slot where he will process to the stage and be awarded his diploma. When you receive your graduate's time slot via email next week, you will also receive direction on when to arrive. A photographer will be on hand inside to take a photo of every graduate receiving his diploma, and we will also have a photographer stationed outside to take a family photo. After your graduate has received his diploma and your photos have been taken, please return to your vehicle and exit campus. The awarding of all the diplomas will also be livestreamed, so your loved ones can tune in to see their favorite graduate receiving his diploma from home.

If you previously responded "yes" to the commencement RSVP, you will receive a time slot and futher insturctions via email. If you responded "no," you will not receive a time slot. If you need to update your RSVP, you may do so via this link by Monday, July 20.

An edited video of the ceremonies in full will be completed and sent via email at a later date.

You will receive your time slot as well as detailed instructions via email early next week. At this time, due to the number of graduates and guests, we cannot accommodate specific time requests.
Baccalaureate Mass - July 21, 2020
Baccalaureate Mass will still be held via live stream only on Tuesday, July 21 at 7 p.m. A link will be sent via email prior to the start of Mass. We encourage each student to tune in with his family to celebrate Mass with us.
Senior Social - July 25, 2020
Since students will not have a chance to socialize with friends during commencement, we will still move forward with the Saturday Senior Social on July 25. Students may sign up for an hour time slot via sign up genius, and each time slot will be limited to 40 students to accommodate for outdoor social distancing guidelines, as well as staff needed to supervise and serve food for the event. If the weather calls for rain, the Senior Social will be canceled. Updates will be delivered via email.
We appreciate your patience and understanding during this time. These past few months have been incredibly challenging for everyone. As I have said many times, I am thankful for our dedicated community now more than ever.

Thank you to our senior parents and especially the members of the Mothers' Guild for their generosity, dedication and support in the planning of this commencement ceremony. We hope that this is a special day for all involved, and we look forward to seeing you.
Fraternally,
Brother Tony Baginski, FSC
Principal