Marching Band
The Central Catholic Marching Band is comprised of a highly motivated group of students from Central Catholic and Oakland Catholic High Schools. Incoming eighth graders who have participated in the Diocesan Honors Band are also accepted. In addition to musicians, the marching band also includes a color guard squad.
Each summer, the band prepares for the season with two weeks of mandatory band camp. Band members are also required to attend weekly evening rehearsals and all performances once school has begun.
The marching band performs at all varsity football games, as well as major Pittsburgh parades and local band festivals. In 2003, 2005, 2007, and 2009, the band marched at Walt Disney World in Florida.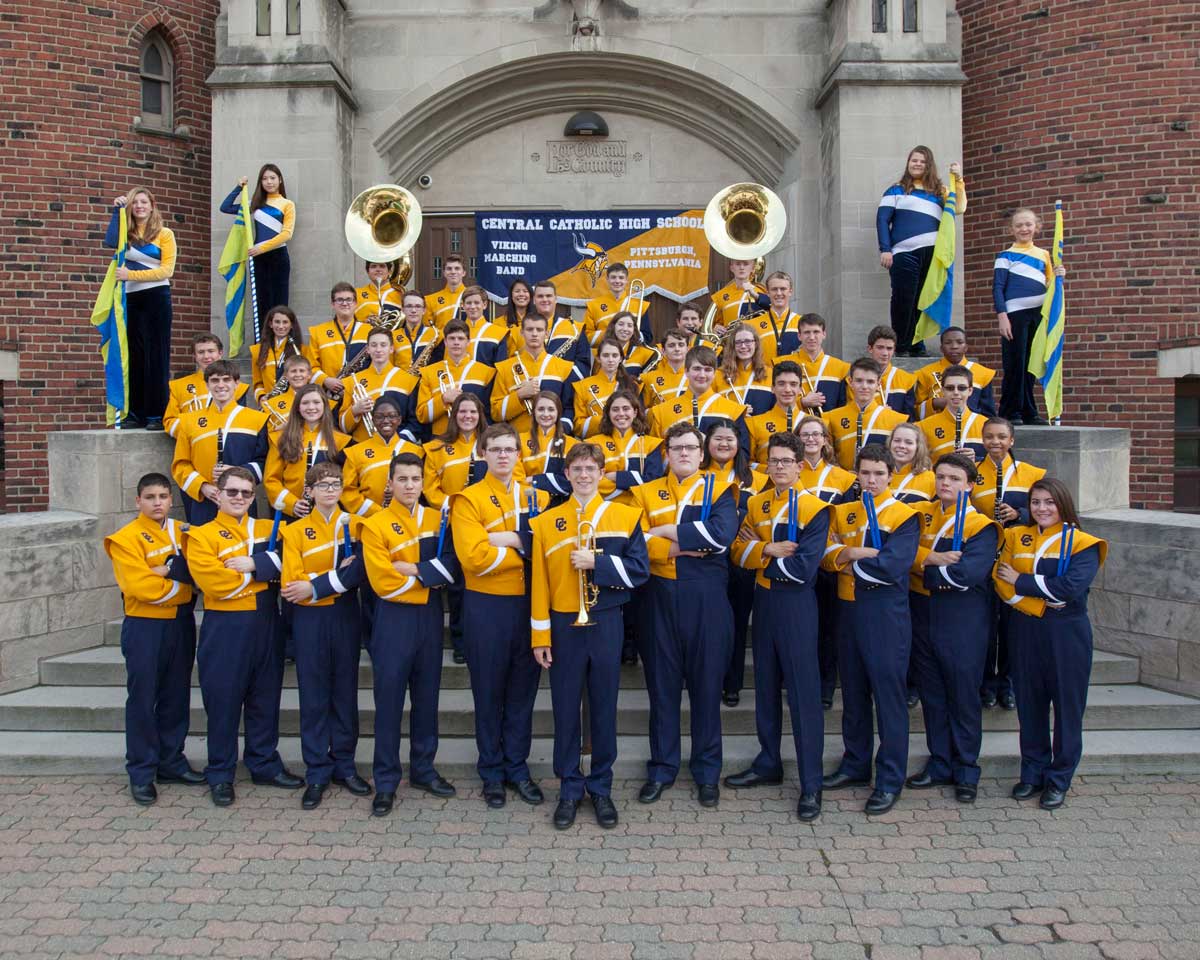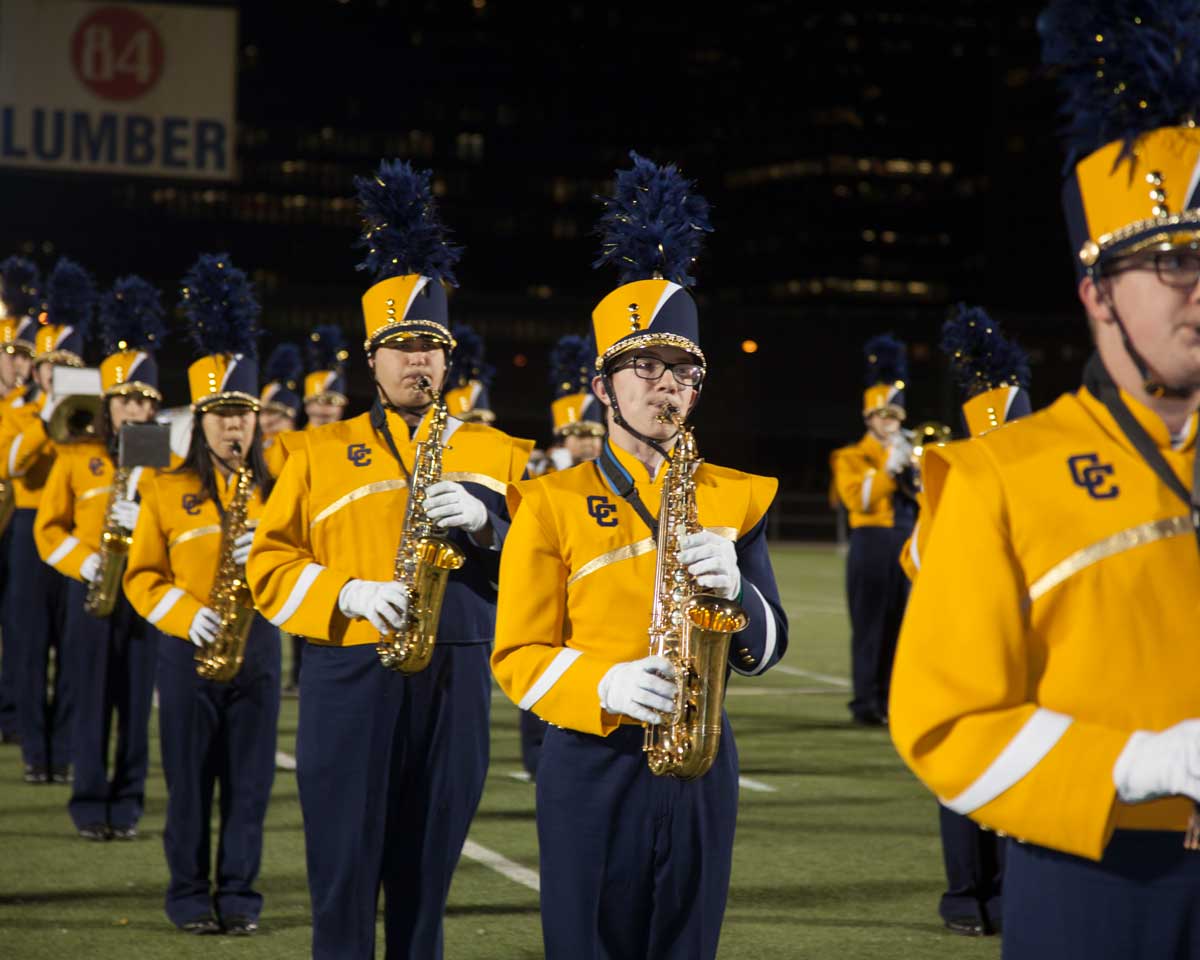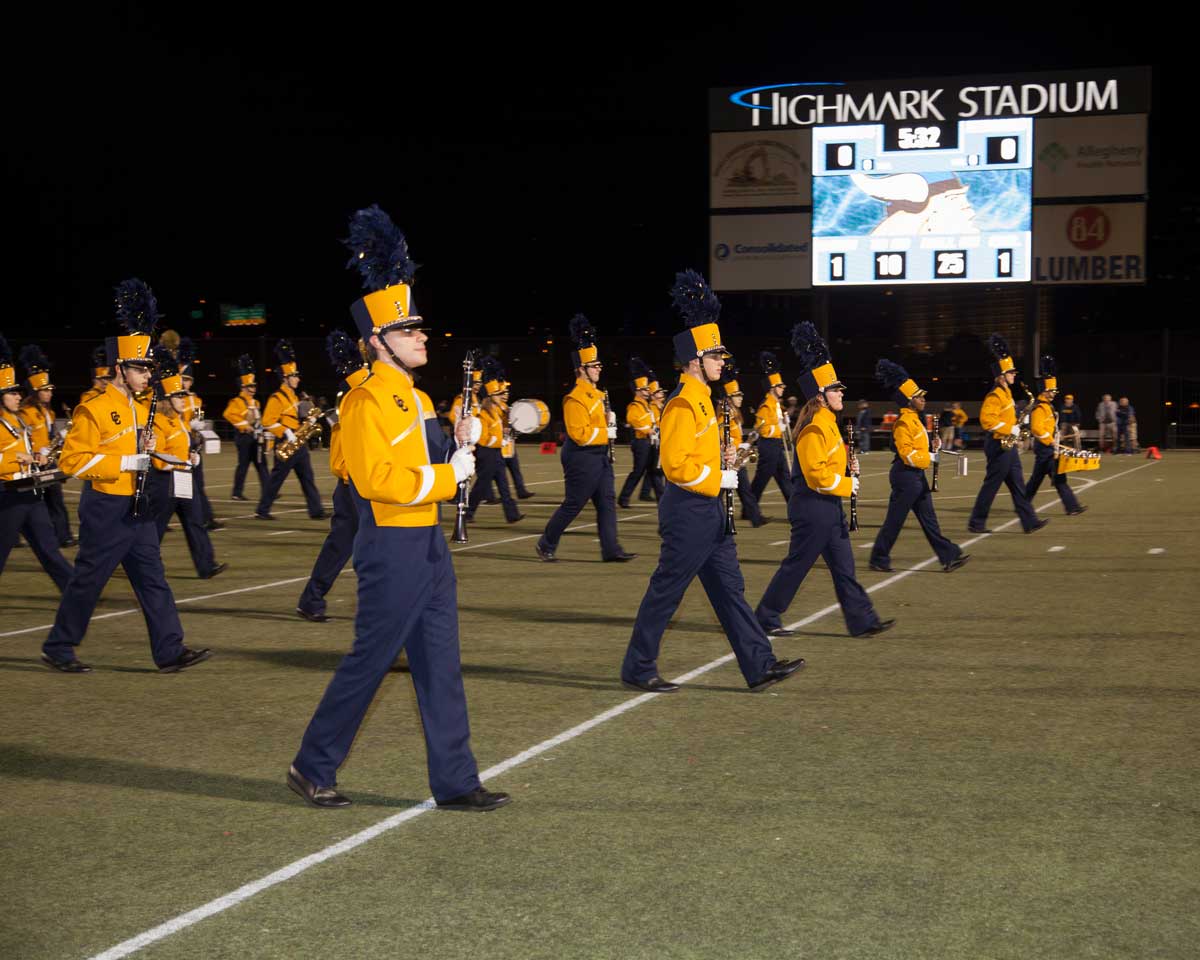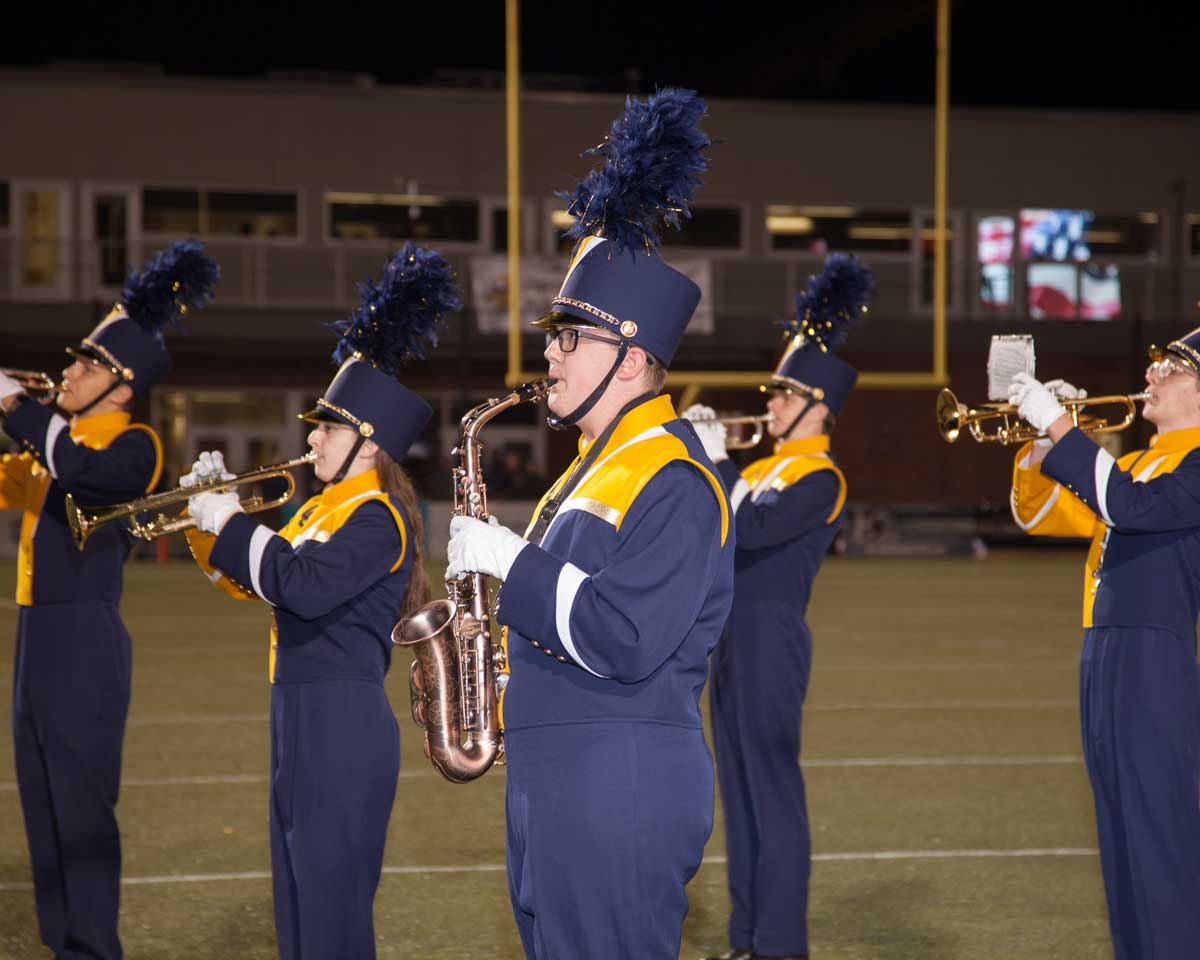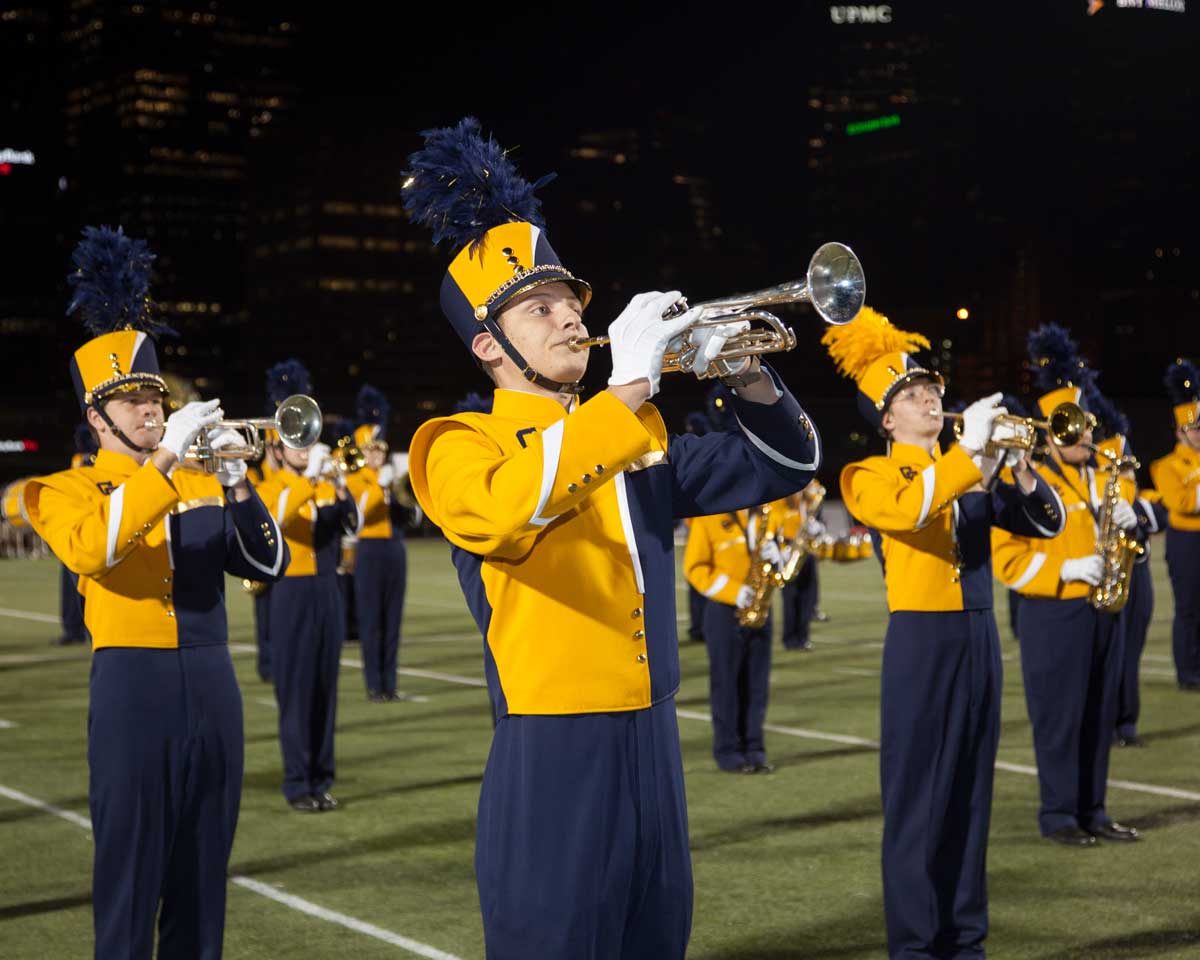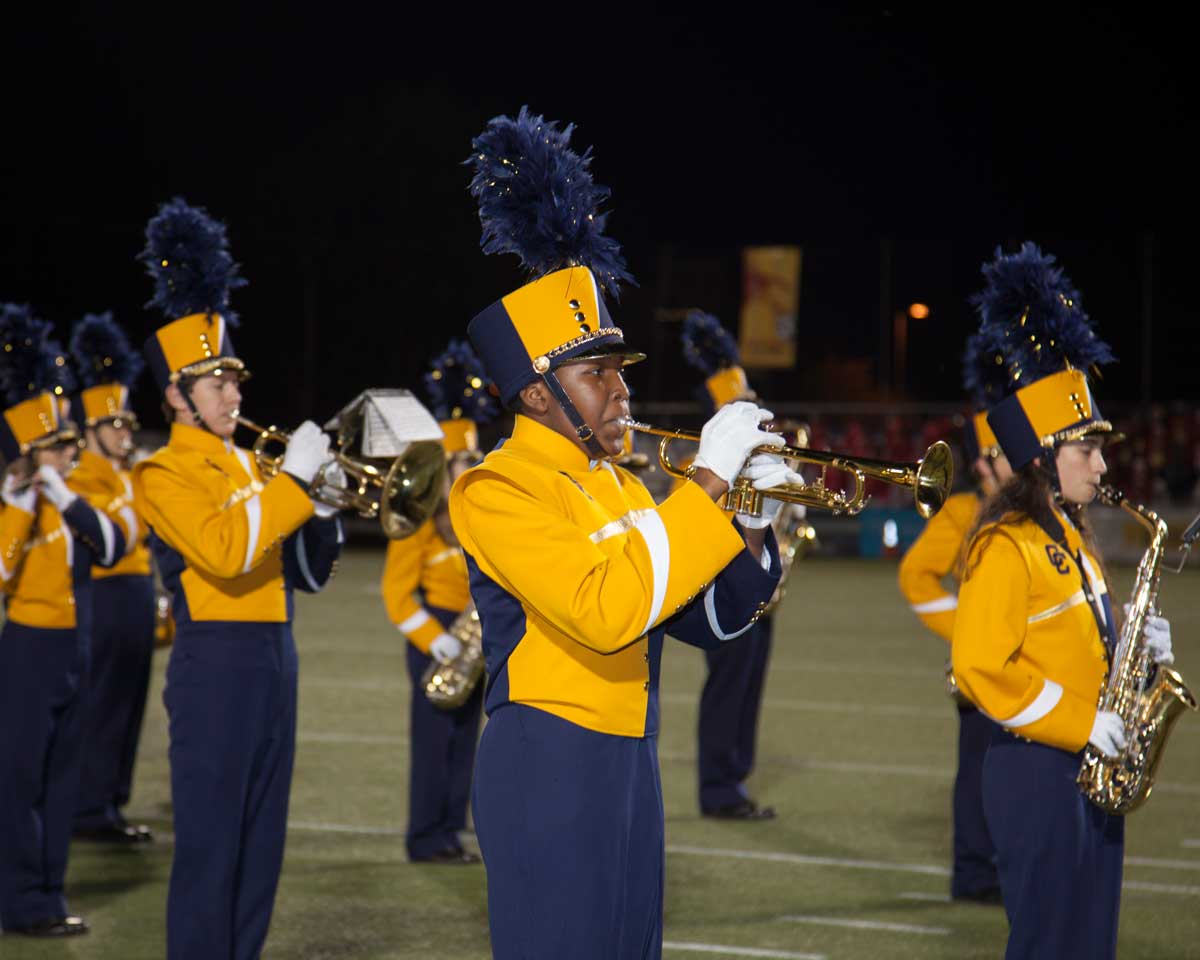 Moderator