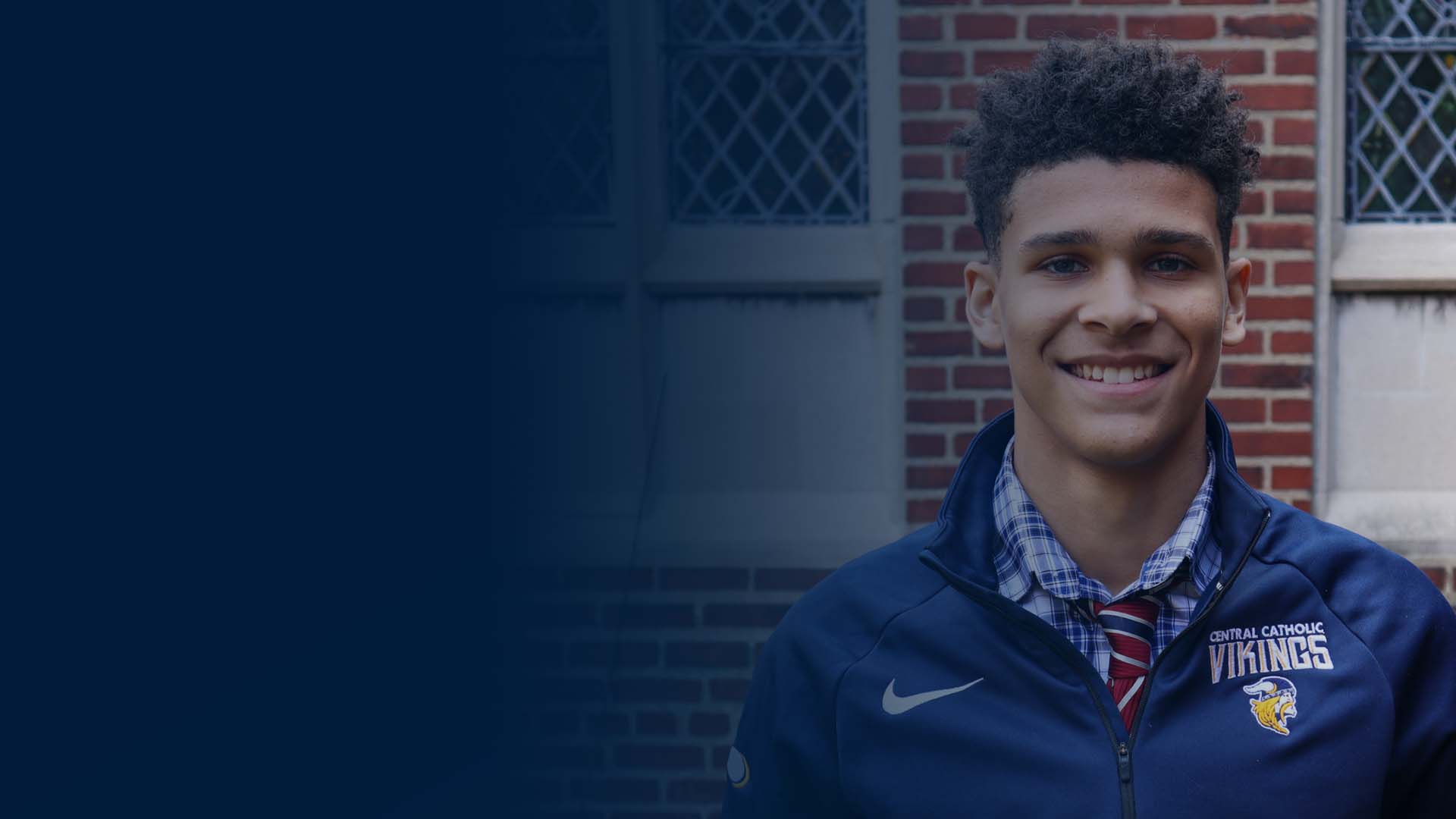 Student Spotlight: Meet Xxavier Thomas, '25
Xxavier Thomas, '25, shares with us his experiences on the varsity football team as a freshman, as well as his transition from Canonsburg Middle School to Central Catholic.
Where do you live and what middle school did you attend?
I live in Canonsburg, and before coming to Central Catholic I attended Canonsburg Middle School.
What extracurricular activities you are involved in? What is your role in these organizations?
I am involved in football, basketball, and track. My position in football is defensive back, more specifically corner. In basketball, I've always been a point guard growing up. In track this year I'm more than likely going to do the 100m and 200m dash, and long jump.
What do you enjoy most about being a student here?
I most enjoy seeing my brothers every day and continuing to build those special bonds that I know will last a lifetime.
How does it feel to play regularly on the varsity football team as a freshman?
Playing varsity for football truly is a blessing. I put in a lot of work in the summer to be in the position I'm in today and it really paid off. It's in honor to know that my coaches and teammates don't have any problem with putting me in that position because they know I can get the job done.
Describe your transition from Canonsburg Middle School to Central Catholic.
My transition from my old public school to Central started off rough at first, but as time went on, I got the hang of where to go rather quickly. Being organized was also a crucial part in my transition here.
Why did you choose to come here?
Choosing Central Catholic was an easy decision when it was time for high school. My older brother attended Central, and it helped him get into Yale, which is one of the best Ivy League schools. After seeing that, I knew Central could also put me in the best position I could be in.
Why would you recommend Central Catholic to a prospective student?
I'd recommend someone to come to Central Catholic because even if you don't plan on joining an extracurricular activity such as football, the academics here are amazing. You are still going to receive a quality education. If you put in the time and effort, you'll accomplish any academic goals you may have. All the teachers here want you to succeed, no one is out to see you fail.
Is there anything else you'd like to say?
Trust the Process!