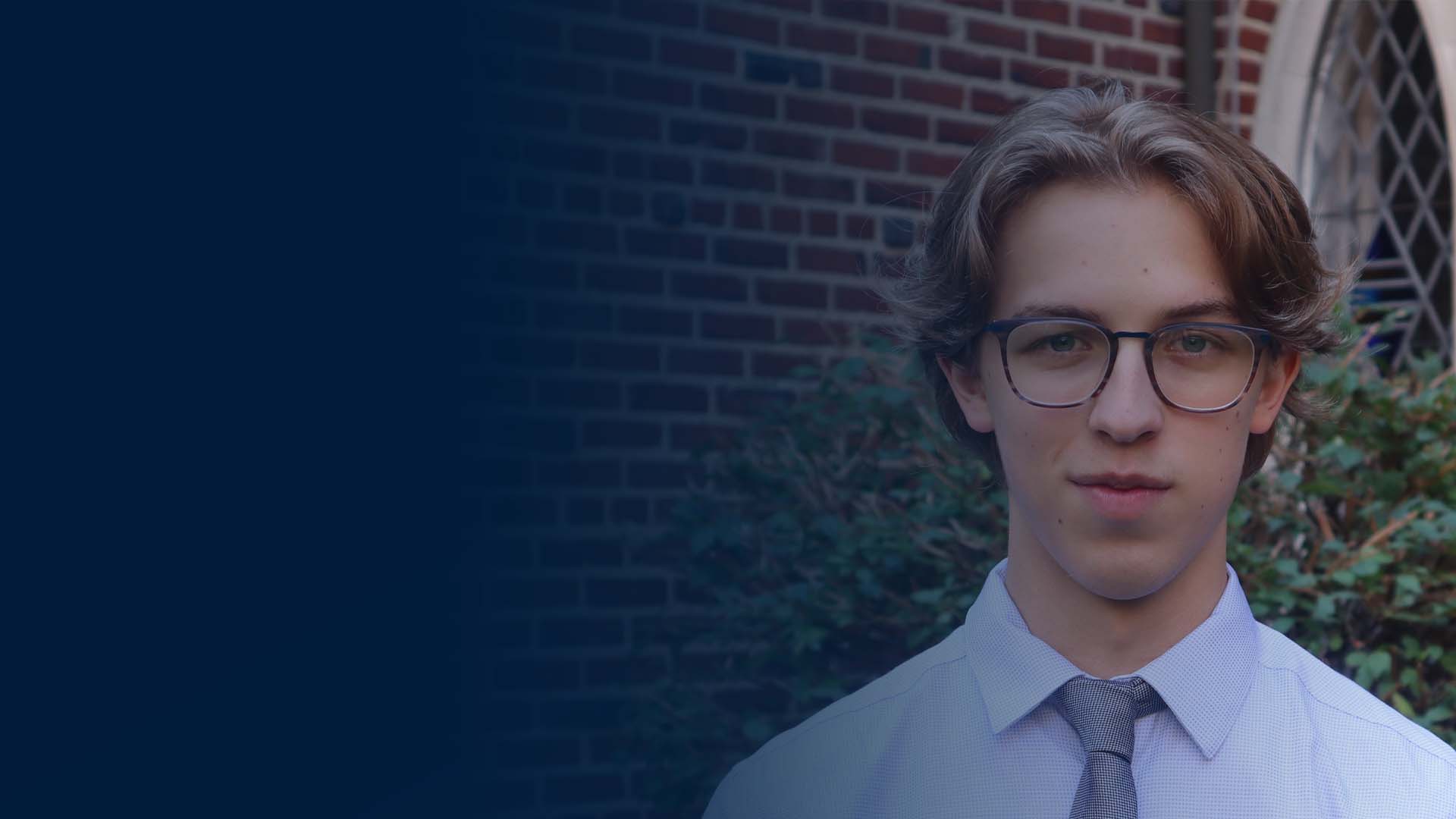 Student Spotlight: Meet Bryce Matway, '22
Bryce Matway, '22, shares with us his experience as Vice President of the Student Council, as well as preparing for life after Central.
Where did you attend middle school, and where are you from?
I attended St. Edmund's Academy, and I live in East Liberty.
What do you enjoy most about being a student here?
What I enjoy most about being a student here is the flexibility of the classes. Not only can you take a variety of challenging courses in a field you are interested in, but you can also try something new. For example, you can take a 3D Modeling course or maybe try to pick up an instrument. The opportunities are endless.

What do you think makes Central Catholic different?
What I think sets Central Catholic apart from other schools is the aspect of brotherhood. The ability to call everyone that walks the halls with you a brother is something unique to Central. I also feel that same bond with the teachers as well. I have formed many relationships with the teachers that I've had throughout the years.
What does it mean t you to be Vice President of the student body? What do you hope to achieve throughout the remainder of the school year?
Being the Vice-President of the student body means that I do whatever I can to make the school enjoyable for all students. I hope to bring Central back to what it was before the pandemic. Although this is a difficult task, me, the student council, and administration are doing everything possible to make this school year as normal as possible.
What do your future college plans look like? What would you like to study?
My future college plans are still slightly up in the air, but I hope to obtain a STEM-based degree such as engineering, with a minor in French. I then hope to go onto law school to practice law, though I am not sure what the future holds for me quite yet.
Describe your role in other extracurricular activities you are involved in.
I am a National Honor Society member, where I am responsible for tutoring students. I am also a Viking Ambassador, where I give tours of the school to prospective students and parents. Lastly, I am Vice-President of the student council. My responsibilities include fundraising, coordinating after school activities, and giving speeches at events.
Why would you recommend Central Catholic to a prospective student?
I would recommend Central to a prospective student because it truly is an accommodating place that acts as a second home for me. If I need any sort of assistance, whether it is getting help in a class, changing my class schedule, personal or social issues, there are many people there to make your life as great and easy as possible. I have loved my time at Central and I am looking forward to graduating as a Viking.