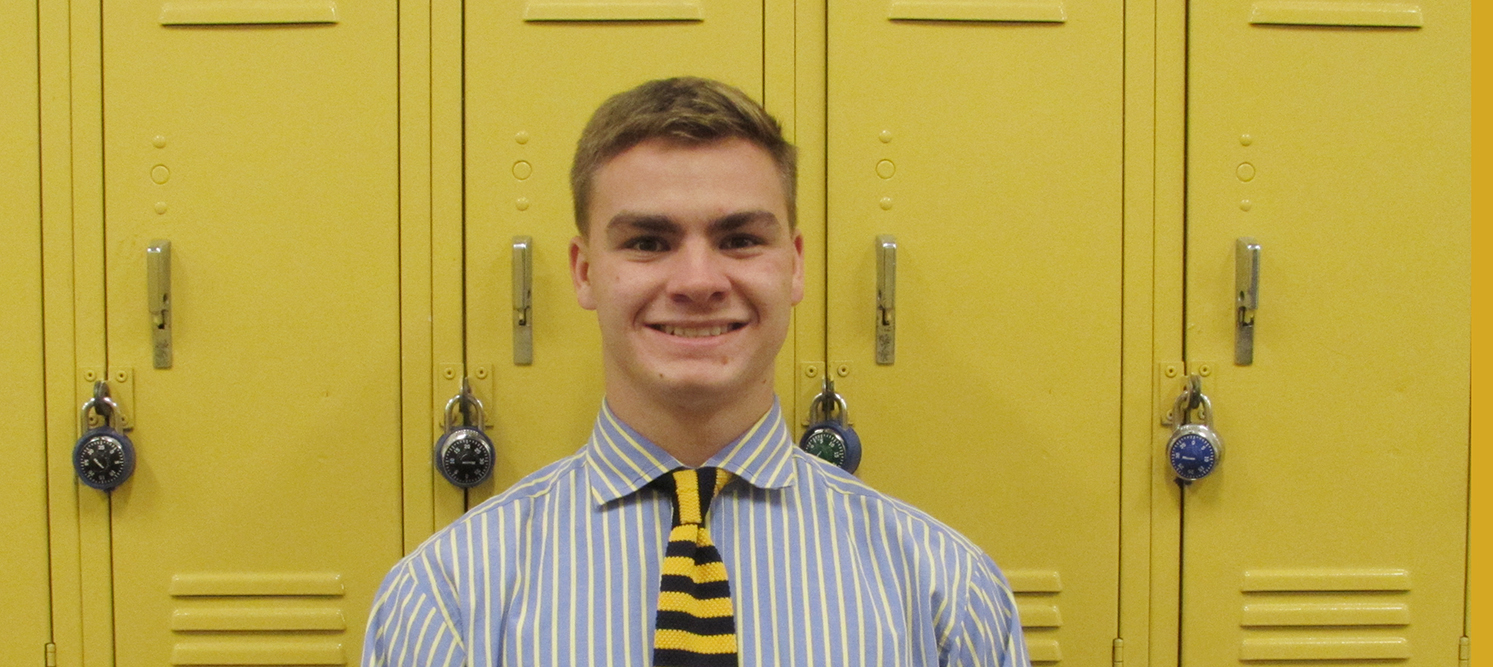 Student Spotlight: Meet Brian Freyvogel, '18
​Brian Freyvogel, '18 plans on pursing a computer engineering degree upon graduation.
Photo by Declan Moffatt, '18
Interview by William Barmen, '18
Meet Brian Freyvogel, Class of 2018
Why did you choose to come to Central Catholic?
For the most part, I chose to come to Central because it is a family legacy, but there's no other high school I'd rather attend. Central is my home away from home.
What activities are you involved in?
I've been involved in Ice Hockey and Swimming since freshman year and joined the Lasallian Ministry Executive Board this fall.
I play a bunch of sports, including ice hockey, rugby, and swimming and diving. I've been involved in ice hockey since I was two or three because my brother played, and I've never wanted to stop playing. I joined rugby freshman year because my dad thought it would be a good idea, and I've never looked back. It's by far my favorite. Swimming and diving are both just sports that come naturally to me, and I spend my whole summer at the pool.
Who is a teacher that has inspired you and why?
The teacher that has inspired me the most would be Mr. Kronebusch. He was my math teacher freshman year and engineering teacher sophomore year, and was very influential in my interest in engineering.
What is your favorite Central Catholic memory?
My favorite memory as a student would have to be the football games. They were always such a crazy time, especially the big games like Pine Richland or North Allegheny, and especially once we got to Heinz Field.
What are your future plans?
My plan after graduation is to attend an engineering school in pursuit of a computer engineering degree.
What is your dream job?
My dream job would be to work as a computer engineer for Lockheed Martin or SpaceX. I've always been super fascinated by spaceships and airplanes, and to be able to work on the computer systems for crafts for either of those companies would be incredible.
What advice do you have for incoming students?
My advice to incoming students would be to get involved in something - anything! Those are the connections and friendships that stick.