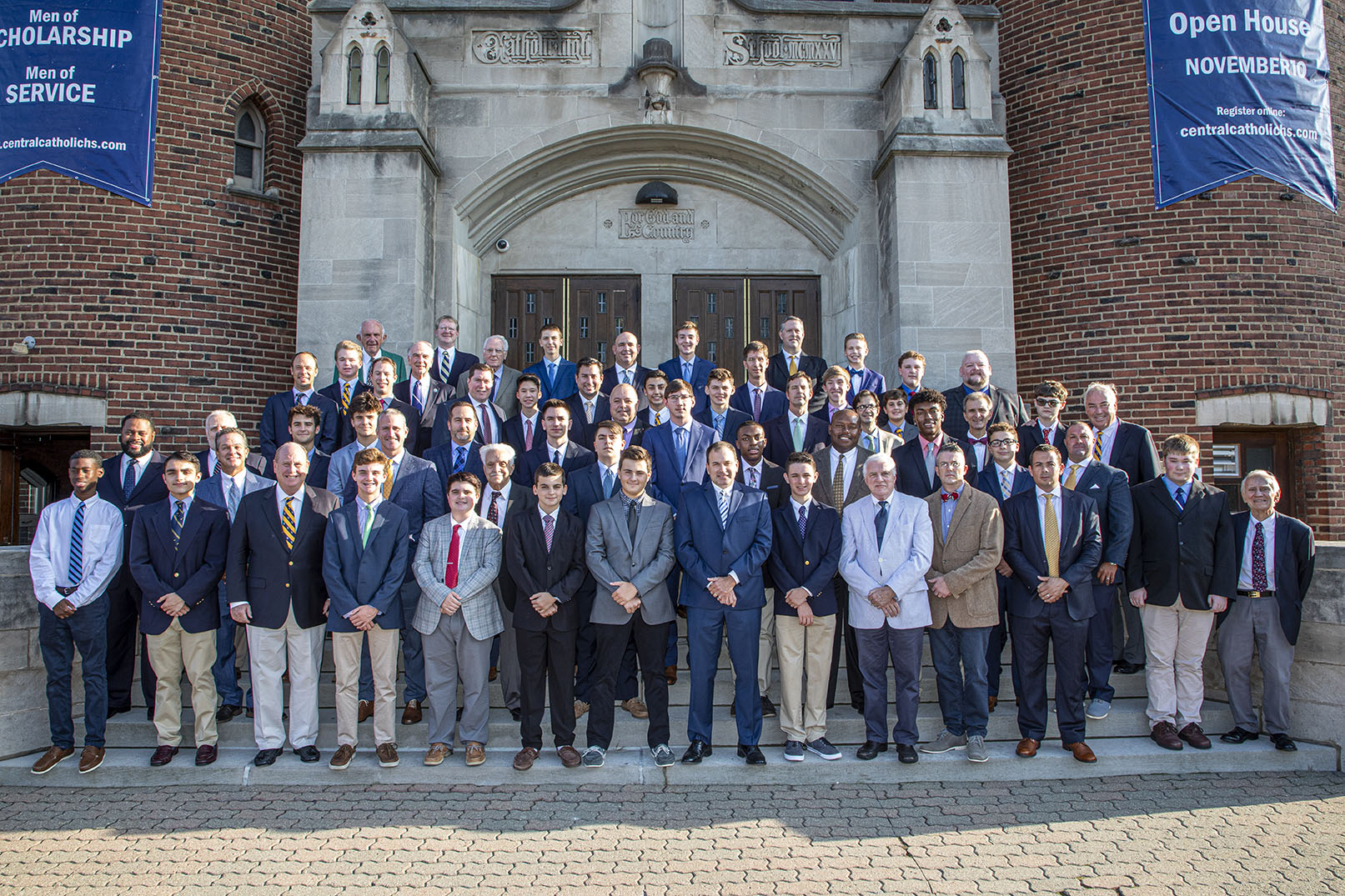 Central Catholic honors legacy families and distinguished alumni during annual Legacy Family Night.
Legacy Family Night
On Thursday, Sept. 12, 2019, Central Catholic welcomed all current legacy families for our annual Legacy Family Night and Alumni Awards Reception. A legacy at Central is defined by being either the son, grandson, nephew, or brother of a Central graduate.
Distinguished Service Award Winner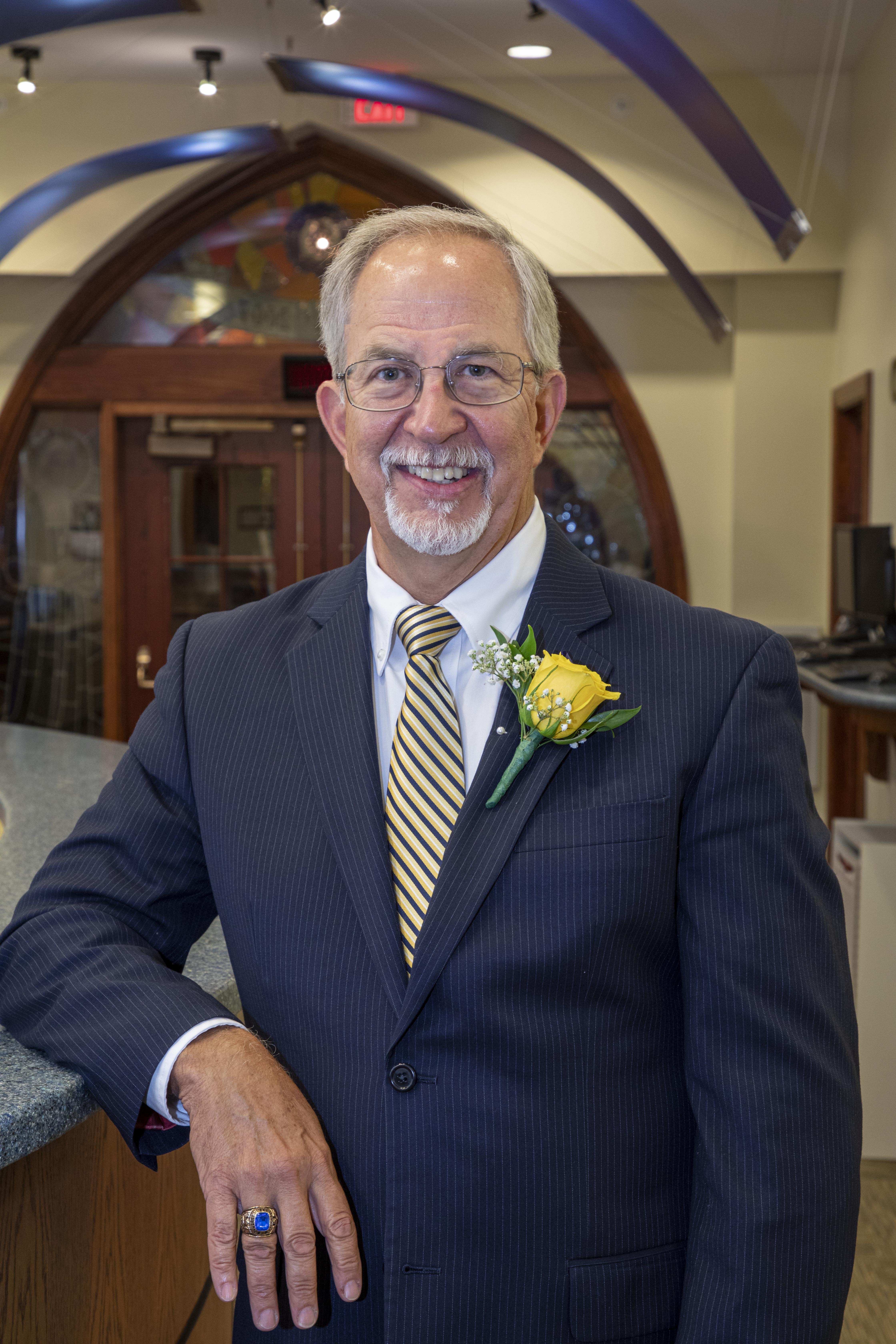 Award Winner: Dr. Bernard Bernacki,'70
The Central Catholic Distinguished Service Award was established to honor and recognize an individual, man or woman who has exemplified the traditions of our school through their personal and professional lives and displays exemplary service within the Central Catholic community.
Dr. Bernacki has been a life-long supporter of Central Catholic. As a physician, Dr. Bernacki has spent a number of years caring for countless numbers of Christian Brothers at Central Catholic. Dr. Bernacki has also been a great contributor to his local community of Greenfield as one of the founding members in 2005 of the community organization, Greenfield Organized Against Drugs.
Dr. Bernacki, with the assistance of other professionals, developed a program to help prevent the many problems that drug and alcohol abuse can cause especially to young people. In 2007, Dr. Bernacki was instrumental in inviting the sophomores at Central Catholic to participate in Greenfield Organized Against Drugs; a program that they still participate in today. Dr. Bernacki is frequently at Central events, including the Viking Victory Auction with his wife Mary, and serves on the class of 1970 reunion committee.
Legacy Family Award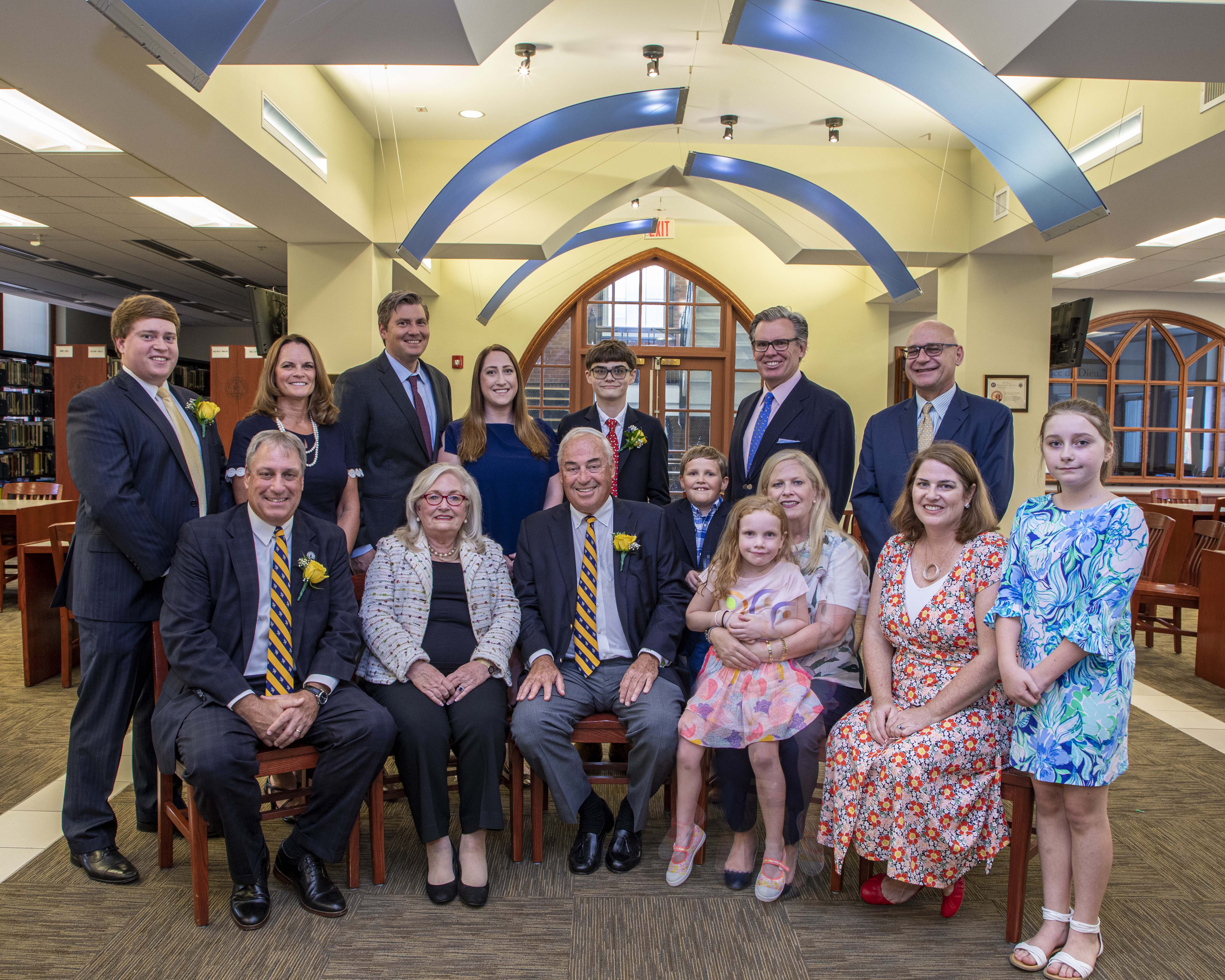 Award Winner: The Staley Family
The Central Catholic Legacy Family Award was established to honor and recognize exceptional families who have chosen to make Central Catholic a part of their tradition for multiple generations.
For three generations the Staley family has exemplified the traditions of our school by being Men of Faith, Men of Scholarship, and Men of Service. From serving as the Chair of Central Catholic first ever Capital Campaign to serving as current President of the Central Catholic Board of Directors there is no doubt that the Staley Family legacy has made its mark on Central Catholic.
The Staley family includes:
John Staley IV, '61
John Staley V, '84
Charles Staley, '86
John Staley VI, '15
Mika Szabo, '23
Annual Legacy Photo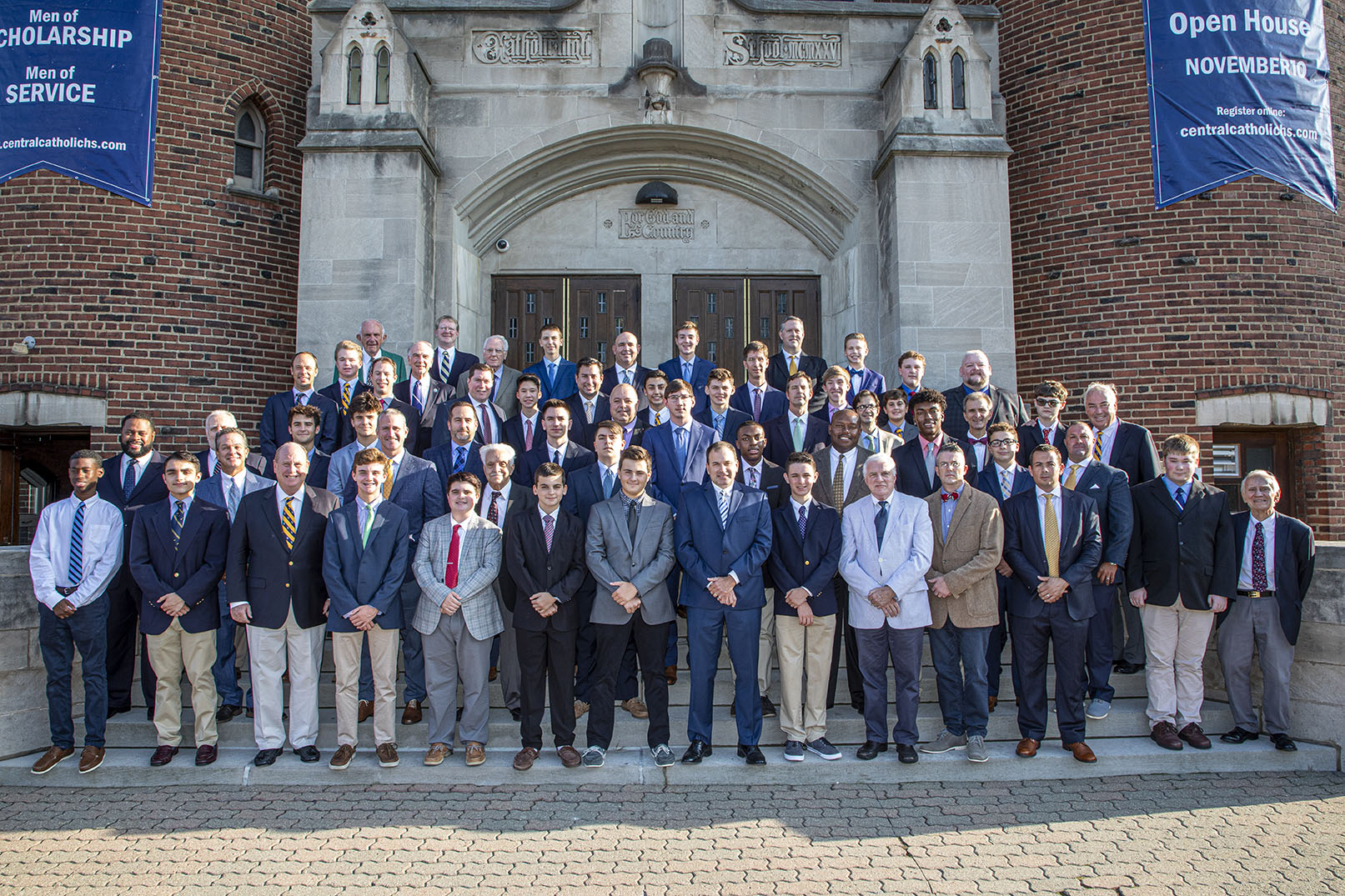 Freshmen Legacy Students Include:
George Acklin
Beckam Alger
Donovan Allen
Matthew Best
Kenneth Boyle
David Burkhart
William Collins
Linus Donahoe
Daniel Donahue, Jr.
Parker Drexler
Peyton Drexler
Joseph Faiello
Michael Faiello
David Farrell
Jackson Farrell
James Giannetta
Emmet Griffin
James Hanna
Luke Henne
Xander Hill
Maxwell Kimbrough
Connor Kiniry
Michael Knecht
Samuel Kraning
Theodore Law, III
Jack Lech
Patrick Lettieri
Jason Maisto
Thomas McMahon
Ryley Morgan
Patrick Newell
Aidan Nicholas
Baden O'Toole
Nicholas Pachete
Matthew Petruzzi, Jr.
Gage Phillip
Ethan Pievach
Jake Pistolesi
Jonathan Rivett
Bryce Roberson
Jack Sabo
Dante Scalise
Dominic Servello
Braden Settnek
Joseph SIlvaggio
Dominic Simonetta
Mika Szabo
Reid Tiskus
Morris Turner, III
Ryan Ungarean
Francesco Varrati
Cross Vento
Luke Vozza
Jacob Wincko
Logan Woods
Aiden Ziccarelli