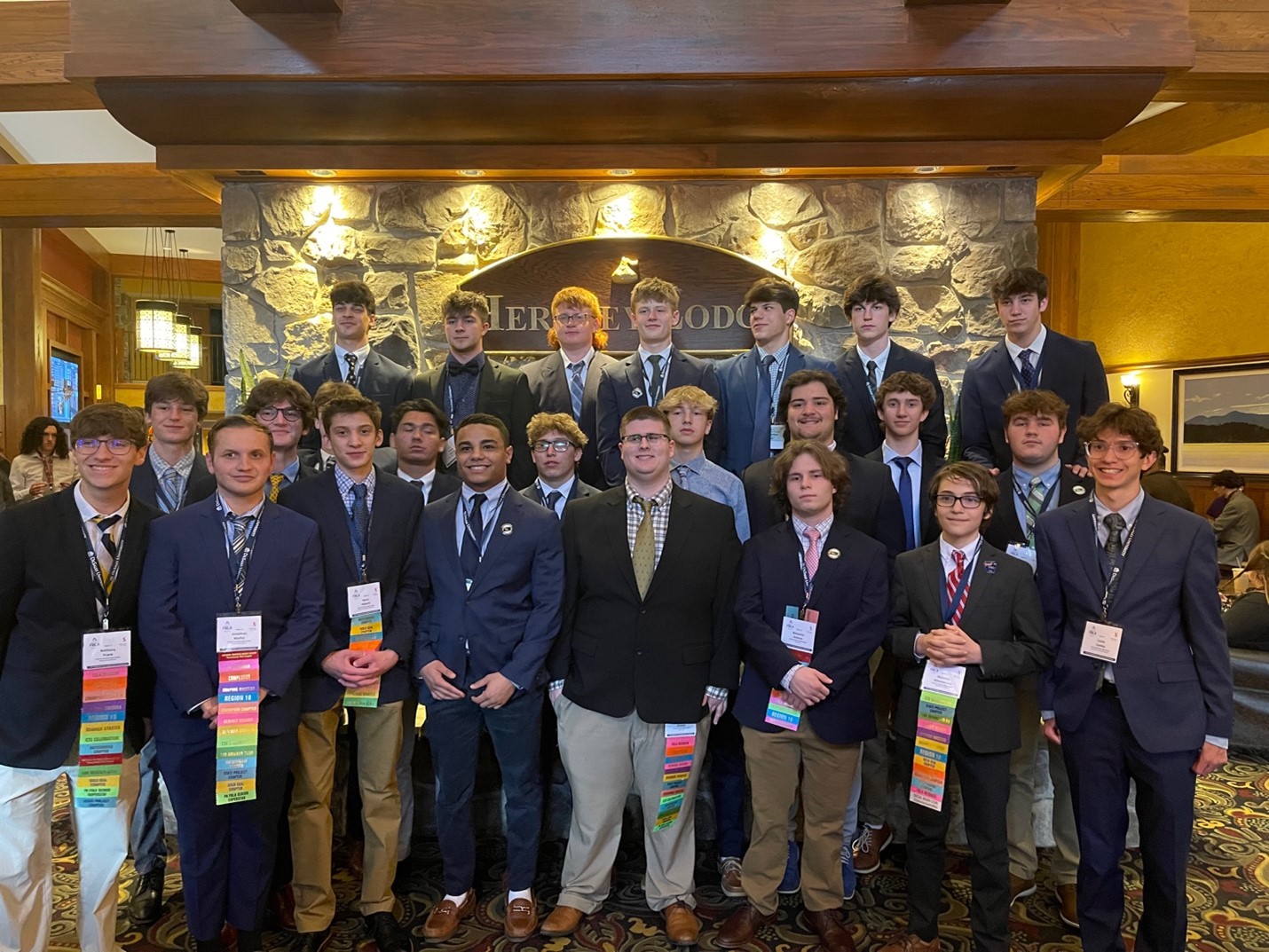 FBLA Members Attend State Leadership Conference
Central Catholic's Future Business Leaders of America chapter qualified 56 students for the State Leadership Conference in Hershey, PA, from April 16-19, 2023.
Central Catholic was recognized at the conference as the sixth-largest Pennsylvania chapter, with 116 members with a 17.21% market share.
The following students took home top individual honors:
Matthew Aluise, '25

Nicholas Athanassiou, '26

Anthony Frank, '23

Maxwell Kimbrough, '23

Noah Mason, '23

Charles Mehta, '23

Cole Nix, '23

Gabe Primrose, '23

Jack Sabo, '23

Dante Scalise, '23

Shreyas Sengupta, '25

Matthew Weber, '25
Many individuals also qualified to attend the National Leadership Conference in Atlanta, GA, this summer.
In addition to Central Catholic's event winners, Jack Sabo '23 completed his term as State President, Executive Committee Chairman, and a member of the Board of Directors. Jack received the Who's Who in Pennsylvania FBLA Award and a William Seldon Scholarship for his dedication to the organization.
Thank you to Mrs. Maxwell and Mr. Morgan for their tireless commitment to helping Central Catholic's FBLA chapter reach new heights this year.