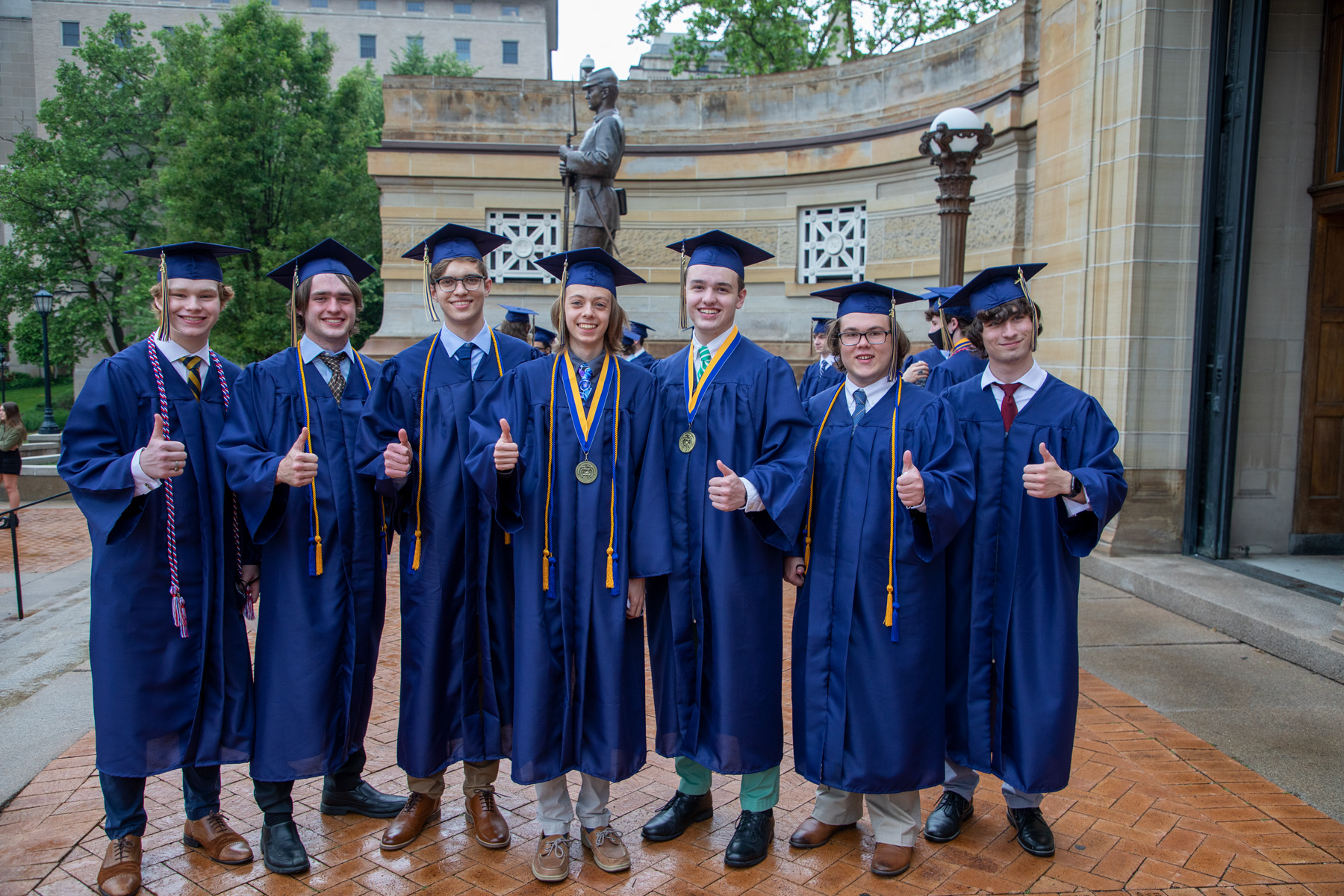 Class of 2021 Celebrates Achievements at the 91st Annual Commencement Ceremony
On Wednesday, June 2, 2021 Central Catholic celebrated 197 seniors at the 91st annual commencement exercises, held at Soldiers & Sailors Memorial Hall.
Christian Moreland was the recipient of the Carnegie Robotics Student Scholar Award.
Will Koloc was nominated to the 2021 United States Presidential Scholars Program.
Liam Cringle, Luck Crist, Owen O'Malley, and Liam Tinker were all Finalists in the National Merit Scholarship Program.
Alex Pampena qualified to compete at the National Future Business Leaders of America conference (in June).
Zach Kautter and Matthew Luckiewicz were each nominated for Gene Kelly Awards for Excellence in High School Musical Theater for their performance of Guys & Dolls.
Andrew Pritchard received the American Vacuum Society Western Pennsylvania Chapter Award and Director Award in High School Engineering.
Edward Tillman was named KDKA Super 7 Class 6A Player of the Year for football.
Eight seniors achieved the highest rank attainable in the Boy Scouts of America through earning their Eagle Scout Award.
Two seniors, Connor Downs and Thomas Muha, received ROTC scholarships for the Army and Navy, respectively.
43 Seniors were inducted in the Saint John Baptist de La Salle Chapter of the National Honor Society of Secondary Schools.