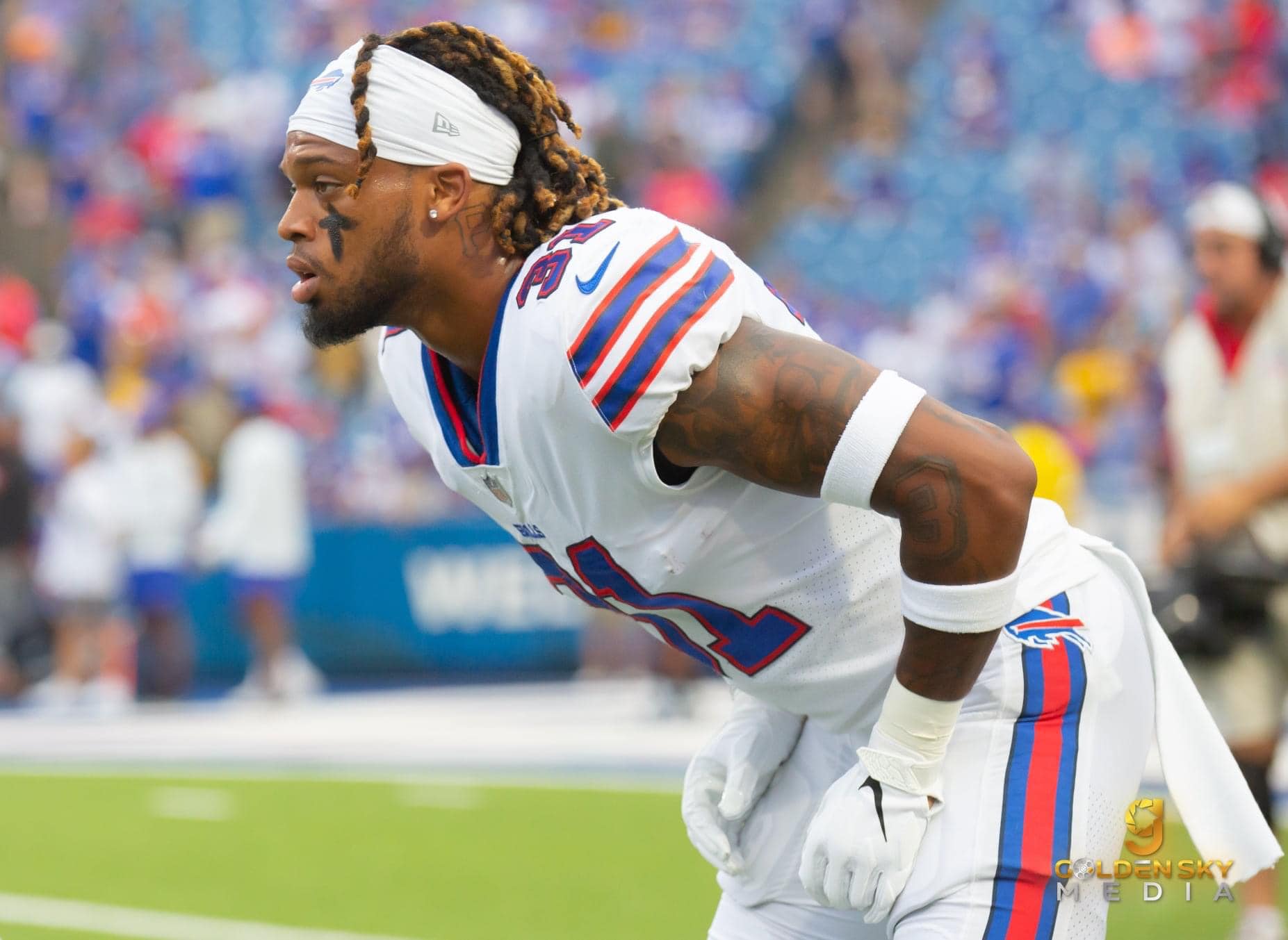 Central Catholic Statement on Alumnus Damar Hamlin
Central Catholic Statement on Alumnus Damar Hamlin's Improvement
---
Press Contact: Brian Cook, Director of Communications and Marketing
Office: 412.622.6181
bcook@centralcatholichs.com
January 6, 2023
We are overjoyed to learn -- according to Cincinnati medical personnel -- that the health of Damar Hamlin, '16 is improving!
"The most recent news about Damar Hamlin, '16, is what we were praying for," said Brother Mike Andrejko, FSC, '86, Principal of Central Catholic High School. "We will remain strong in our commitment to standing behind all those who are a part of our community and will continue to lift Damar and his family in prayer."
On Thursday, Central Catholic High School rallied together and held a private Healing Service in the school's auditorium for students and faculty to pray that our Lord heals Hamlin and keeps him safe.
---
January 3, 2023
PITTSBURGH -- The Central Catholic High School Community is praying for the well-being and swift recovery of Damar Hamlin, '16 (Buffalo Bills), after a scary situation on the field against the Bengals in Cincinnati on Monday. Hamlin, a highly respected young man, has been an integral part of our Catholic Lasallian Community and regularly returns to Central to speak with participants of our football camps.
"Our prayers are with Damar and his family during this difficult time," said Central Catholic Principal Brother Michael Andrejko, FSC, '86. "May the Lord be with him and hold him in the palm of his hand."
Recently retired Head Football Coach Terry Totten, '76, had the following to say about his former player, "He is a great athlete and twice as great as a person. He is an essential part of the community at Central Catholic."
His work in the community via his charitable foundation is unparalleled, and we continually applaud his willingness to give back in a positive way. He is a great athlete and a great Christian gentleman who is a man for others.