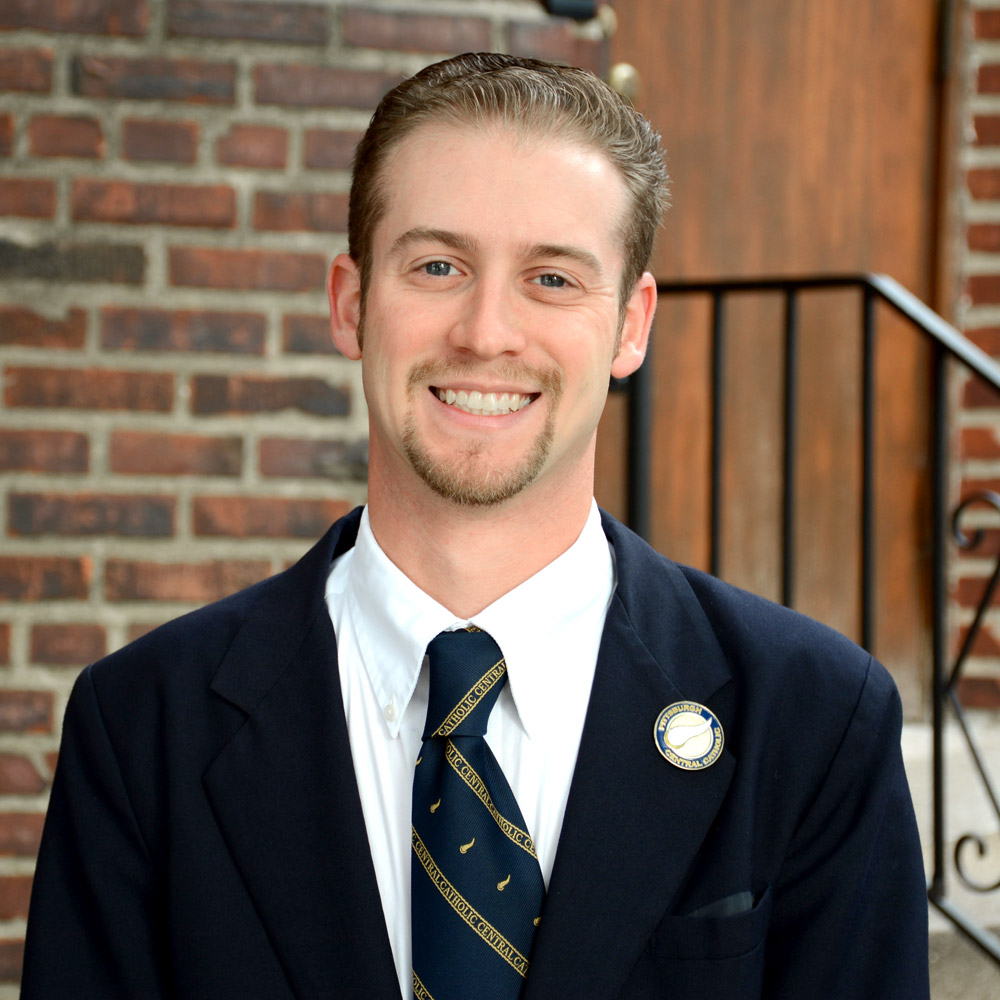 Mr. Gregory Thomas,
'05
Year Hired: 2010

Universities attended, degree(s) obtained, and graduation year(s):
University of Pittsburgh, BA, 2008
University of Pittsburgh, MAHE, 2010
Clubs, sports, or activities as moderator:
Head Coach - Ultimate Frisbee
Equipment Coordinator - Football
Moderator - Ski and Snowboard Club
More about Mr. Thomas:
"I grew up in the City of Pittsburgh neighborhood of Carrick and currently reside in Bloomfield. I earned the rank of Eagle Scout in Spring 2005. At Pitt, I joined the chapter of the Delta Chi Fraternity in the Fall of 2005. While at Pitt, I majored in History with a concentration in the United States and an emphasis in military history. I wrote my Master's Thesis on the relative decline of the steel industry in the Southwestern PA region. My teaching internship through the School of Education was at Canon-McMillan High School for the 2009-2010 school year. I was hired in August 2010 and I am thrilled to be back at my alma mater teaching and coaching.
I am the Vice President of the Central Catholic Letterman's Club and am a lector, altar server, and eucharistic minister at St. Regis Parish."