A Welcome from the Principal
Welcome to Central Catholic High School! For almost 90 years, Central Catholic has provided a high-quality Catholic, Lasallian education to boys from Pittsburgh and Western Pennsylvania. Lasallian education is the story of the vision and innovations of Saint John Baptist de La Salle, founder of the Brothers of the Christian Schools.
As you explore the website or visit our campus, you will find information on those things which make Central Catholic the right choice for so many families. We offer a core curriculum designed to help students make the most of their academic talents, opportunities to excel on the field, on the stage, and numerous clubs and extracurricular activities that allow young people to discover new interests or further develop those they enjoy.
Central Catholic's educational program is centered on Catholic values, personal relationships, innovation, and creativity. Central Catholic emphasizes academic excellence, faith formation, inclusion, respect for the individual, service, and social justice. Our mission is to provide transformative experiences that enrich each boy's cultural, intellectual, physical, social, and spiritual development. Central Catholic is imbued with a great fraternal spirit that encourages each student to seek his personal best while contributing to the school's lasting tradition. The interaction between faculty and students is characterized by mutual respect and genuine concern. Boys grow into upstanding young men in four quick years.
All of this happens on our campus, located in the heart of Oakland and a quick five-minute walk to Carnegie Mellon University, the University of Pittsburgh, the Carnegie Library, the Carnegie Museum of Art, and the Carnegie Museum of Natural History. On September 11, 2016, we dedicated our 30,000 square foot Zupancic Family STEM Building with state-of-the-art classrooms and lab spaces. Recently renovated facilities such as the Saint La Salle seminar room have been added to other campus highlights, including the renovated Clifford E. Brown Library, McGinley Dining Hall, and the McGonigle Theater. A redesigned and upgraded counseling center, Lasallian ministry spaces, and an oratory were also completed in the fall of 2017. All are examples of the best possible facilities for our students.
Please take the time to browse our website and contact us with any questions you may have. We welcome the opportunity to share what we have to offer with you and your family.
Live Jesus in our hearts. Forever!
Brother Anthony Baginski, FSC
Principal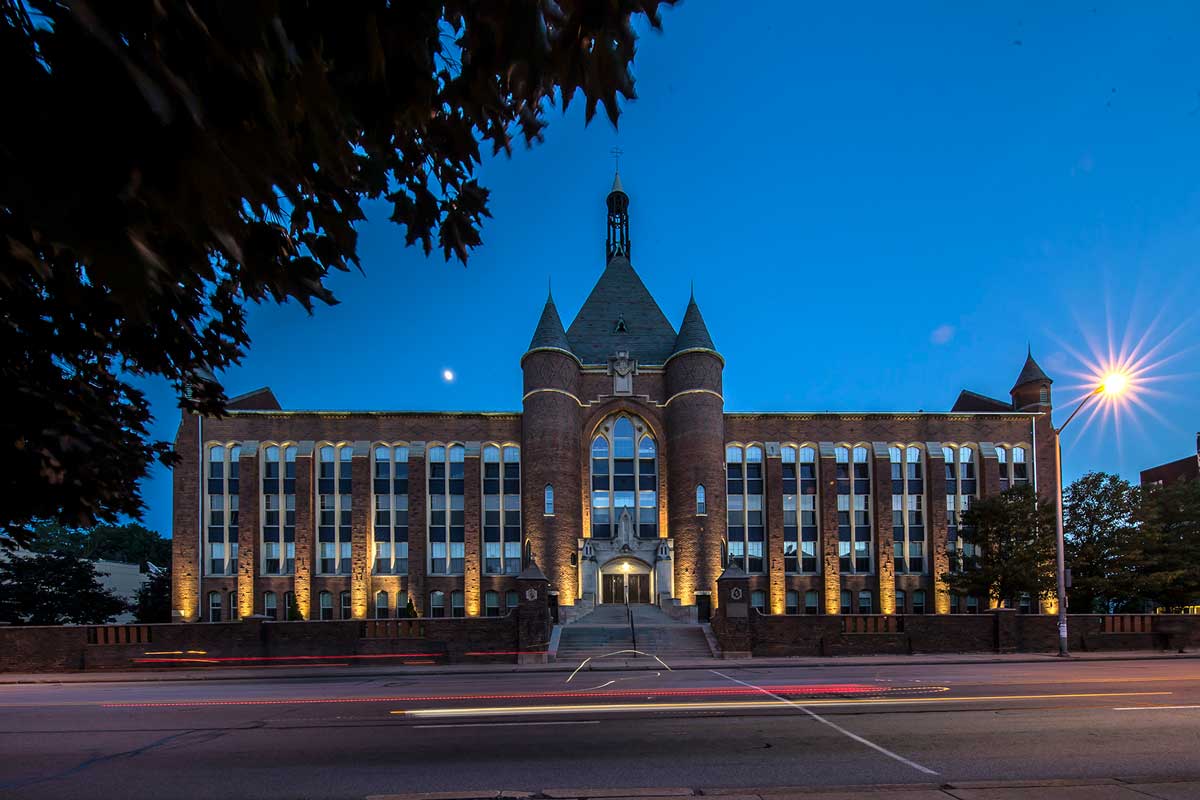 Central Catholic at a Glance
Start here to learn the basics of the Central Catholic community.