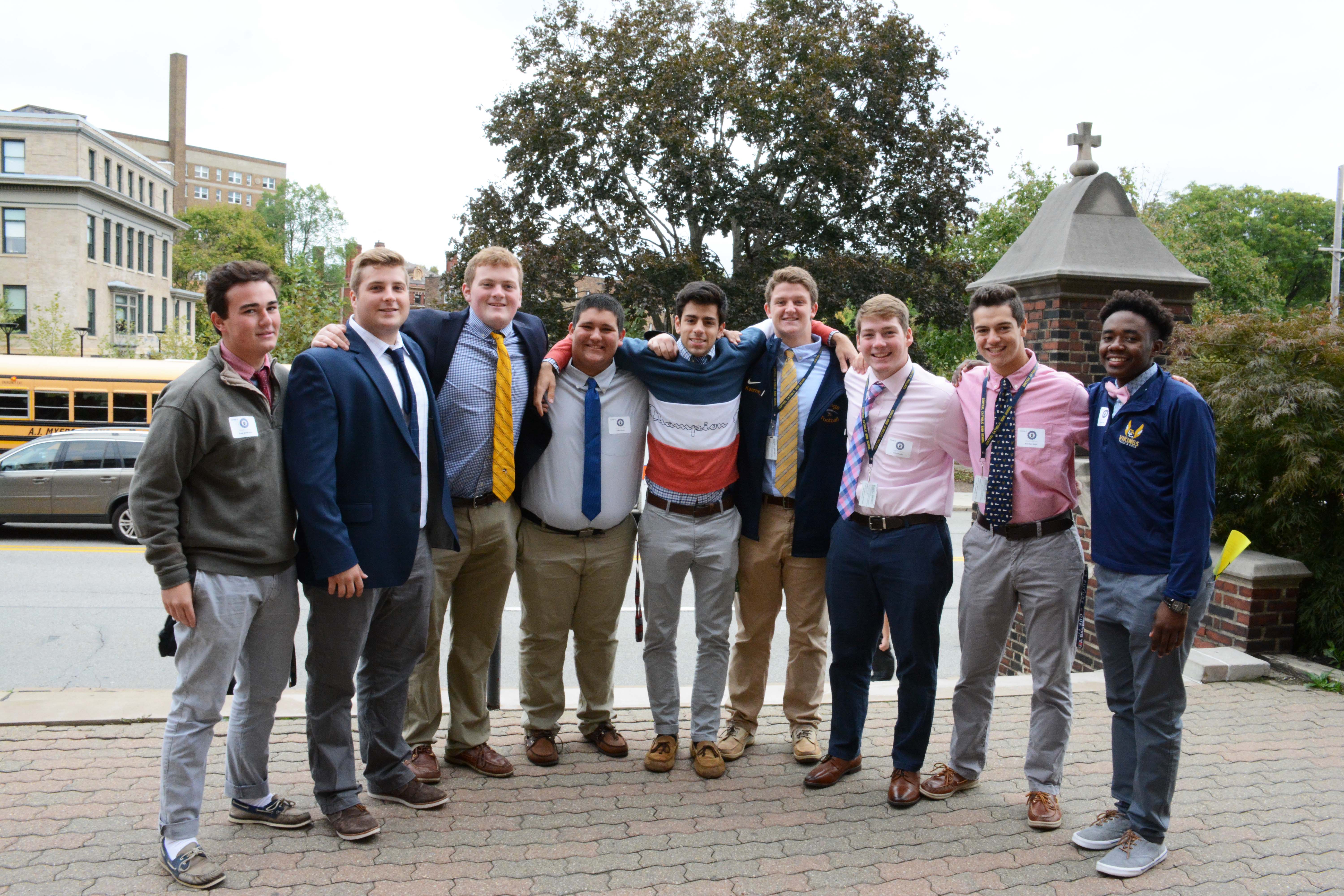 Each year, more than 400 eighth grade boys join us for our annual "Viking for a Day" event. Throughout the day, students will explore Central Catholic through tours and miniature classes, have lunch with peers and student mentors in the McGinley Dining Hall, and learn all about Central Catholic!
---
Experience Central Catholic
Viking for a day is the perfect opportunity for your student to explore Central Catholic first hand. Current student mentors and faculty will guide him through a "day in the life" of a Central Catholic student so he can see what it's truly like to be a Viking!
When: October 11, 2019
When: 9:30 a.m. - 1:30 p.m.
Where: Central Catholic High School
At Viking for a Day, students will:
Receive a tour of the campus
Meet current students, faculty and staff
Experience short, interactive lessons taught by our faculty
Learn what it's like to be a Central Catholic student
Meet new friends
Have fun!
---
Have Questions? Contact: